If you like my reviews for Costco food products, the best thing that you can do is follow me on Instagram or Facebook and tell your friends about my blog Costcuisine, where I review new Costco food products each week! You can also check out my YouTube channel, where I do video reviews!
Time for a coffee review! Today I'm reviewing the French Roast Starbucks Coffee Beans from Costco. We take coffee very seriously in our house, so I'm excited to try these french roast beans!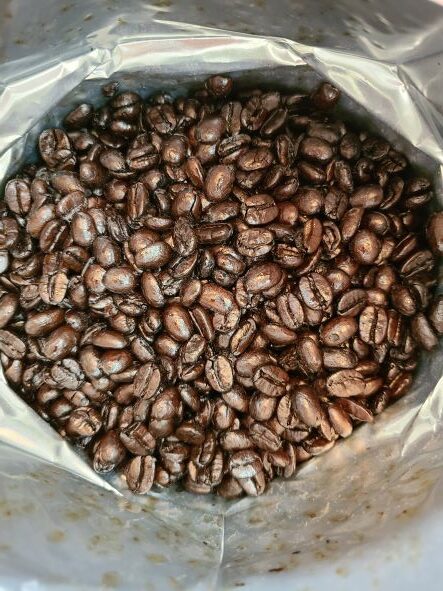 I paid $19.99 Canadian for the 1.13-kilogram bag of coffee beans, which is five dollars off the regular $24.99 price. $19.99 is definitely not bad for a big bag of Starbucks beans!
The beans come whole, so you need to grind them before brewing them. The best-before date is seven months from the date that we purchased them. You can use the beans to make hot or iced coffee. In the fall and winter, I always prefer hot coffee. Brewed coffee can also be used in baking; I highly recommend using hot coffee in chocolate cake recipes!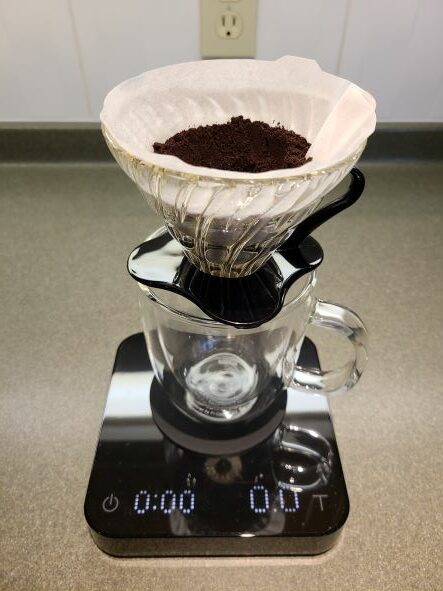 Coffee has very few calories as long as you don't add a bunch of cream and sugar to it. It's kind of controversial whether coffee is healthy or not so I won't touch on that – make your own decision!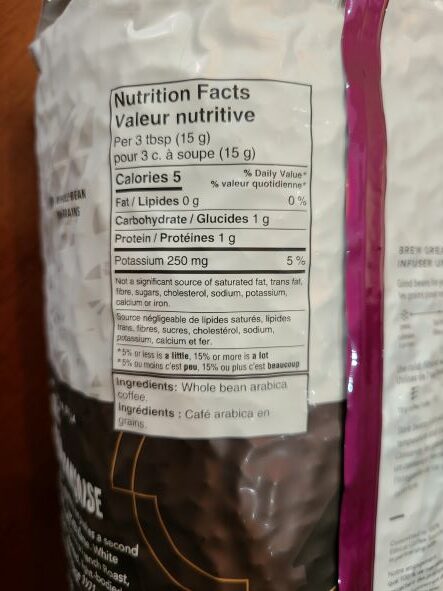 The beans look like this is a very dark roast and the taste matches the appearance. I found that there's almost a sweet burnt flavor to the coffee on its own. I almost thought I should have used cooler water to brew it. I did already use cooler water than I use with lighter roasts, but next time I would try water at 195 or 200 degrees Fahrenheit versus the 205-degree water I used. Aside from the sweet kind of burnt flavor, there's a slightly bitter flavor. I also find the flavor lingers long after you've taken a sip.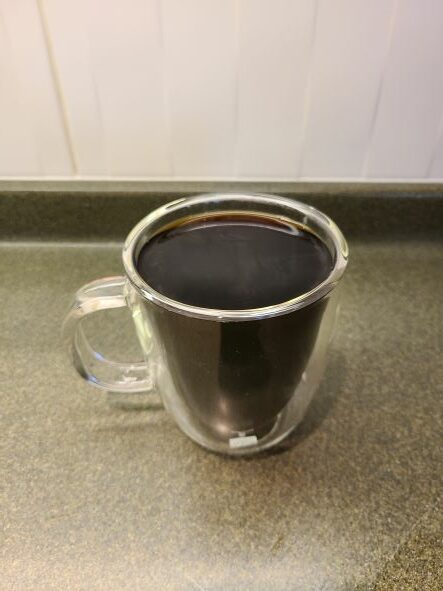 I prefer this coffee with cream. I always like cream, milk, almond milk or oatmilk in my coffee and find this made a big improvement with this harsher dark roast. For this Starbucks
French
Roast
, I found cream cut the bitterness a lot and by adding cream I noticed some different flavors. I can taste floral notes and chocolate when I added cream.
Cost: 8.5/10
Convenience: 2/10
Nutrition: N/A
Taste: 6/10 This is just my opinion, I generally like lighter roasts.