Location: Kamloops, BC
Hi Everyone!
The Costco West Fan Blog has partnered with Natreve to promote their Stress Less Raspberry Lavender Packets!  If you are looking to support a company at the front edge of sustainability, look no further than Natreve.  Natreve world's first Plastic Neutral and Carbon Neutral wellness company!
Natreve Sterss Less is a Dietary supplement that helps increase resistance to stress in individuals with a history of chronic stress.  It is an delicious raspberry lavender electrolyte drink will offer resistance to increasing stress.  Natreve Sterss Less is also Non-GMO Project Verified, Informed Sport Certified, Gluten-Free, and Vegan.  This product contains no added sugar and is made with no artificial colors, flavors, or sweeteners.
This product is available for $49.99 on Costco.ca.  We can all predict the times will have too much to do in too little time.  Make sure to pick up a packageof Natreve Sterss Less on your next visit to Costco.ca.  https://www.costco.ca/natreve-stress-less-raspberry-lavender-3-x-15-packets.product.100978996.html
Well, I'm officially on vacation, so thanks to my brother who took photos on his way back from Calgary.  He stopped in the Kamloops Costco to take photos today!
It is late and I have to get up early to catch some rides at Disneyland!
Happy Shopping!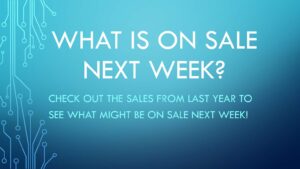 EARLY ACCESS Members must log in to access pictures:  https://cocowest.ca/cocologin/
Memberships can be purchased here.  Photos will be available free to the public the following day at 5:00AM Pacific Time