Hi Everyone!
It is well into Fall in Canada right now, so I thought this would be a great time to take a look at a Costco where it is always warm!
Just before this summer, I took a trip to Madrid, Spain.  I had some friends I was looking to meet up with in Paris and I made a quick stop in Reykjavic and Madrid to visit the Costco Warehouses over there!  I visited Europe during an incredible heat wave, and since the Costco is in the suburbs, it was not very accessible to the regular tourist, but it sure was busy!  It seems like people have started to figure Costco out as there was even a large line at the gas station!
If you haven't had a chance to see my photos from my trip to Reykjavic, make sure to check out that post!  Of the three Costco's that we visited, the Madrid Costco was my favourite.  It was large, and had an INCREDIBLE number of products that we just don't see here in Canada.  Even the food court looked great!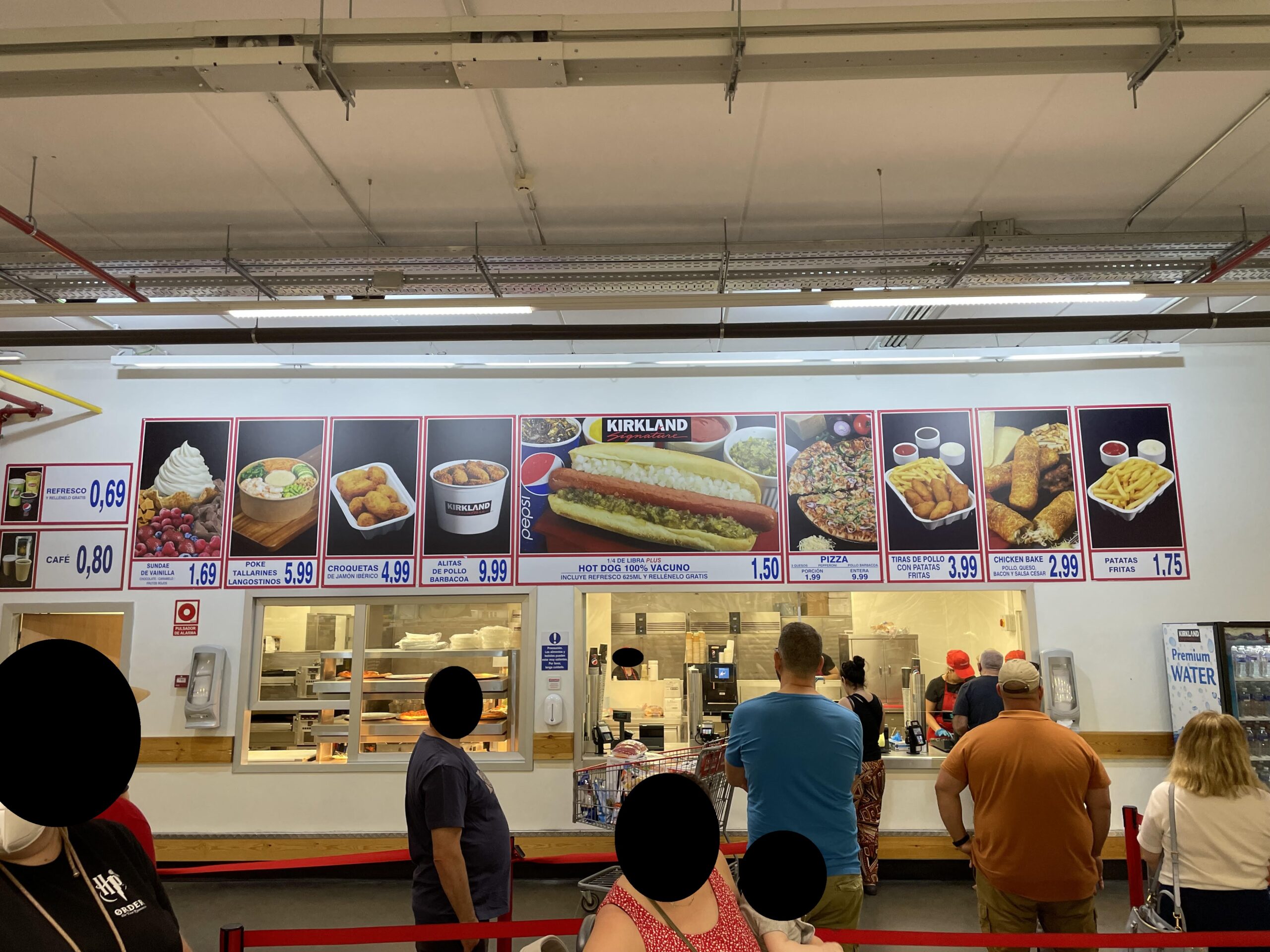 Unfortunately, I didn't sample any food because I only had one evening in town.  Instead we headed to the San Miguel Market for some Tapas, and then straight off to a Tapas & Walking Tour of the city!
I have one more set of photos to post from the Costco in Paris.  Hopefully, I'll be able to get these up by the end of the month!
Happy Shopping!