Location: Abbotsford, BC
Hi Everyone!
I hope you are all doing well!  I think the kids and parents have all recovered, so hopefully it is back to normal for our family.
I took a trip to Abbotsford today to fill up on gas ($1.57 / L) and check out the new Costco WiFi that they have install in store!
The Costco WiFi is really easy to set up.  You don't need password to sign in – just accept the Terms and Conditions and you are in!  The connection is not too fast, but good enough for some basic browsing.  Hopefully WiFi will start to be installed in other stores around the Lower Mainland.  If you hear anything about other stores, please let me know and I can share this information.  Costco Warehouses have never had great reception.  I don't think steel reinforced concrete boxes are good for cell phone reception.
The one thing that I noticed is that there is a lot of new furniture in store, if you are looking for a couch or a sectional, there seem to be more choices than in previous years.  Also, there is quite a bit of clothing that is on clearance.  Make sure you stop by if you want to find some good deals on clothing.
If you were on the fence about the Kirkland Signature Corn Chip Dippers, our family has almost eaten the giant bag over the weekend.  I'll probably hold off on buying the next one for a big 🙂
Anyways, now that the kids are all better, I hope to be able to post nice and early like today!
Happy Shopping!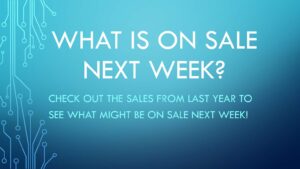 Costco Flyer for Jan 2-29, 2023 for BC, AB, SK, MB

Costco Sale Items for Jan 16-22, 2022, for BC, AB, SK, MB
EARLY ACCESS Members must log in to access pictures:  https://cocowest.ca/cocologin/
Memberships can be purchased here.  Photos will be available free to the public the following day at 5:00AM Pacific Time