If you like my reviews for Costco food products, the best thing that you can dfollow me on Instagram or Facebook and tell your friends about my blog Costcuisine, where I review new Costco food products each week! You can also check out my YouTube channel, where I do video reviews!
We still have a few months of winter left so I'm going to review the Carnation Simply Hot Chocolate from Costco today! My husband and I both enjoy hot chocolate so I'm excited to be trying this.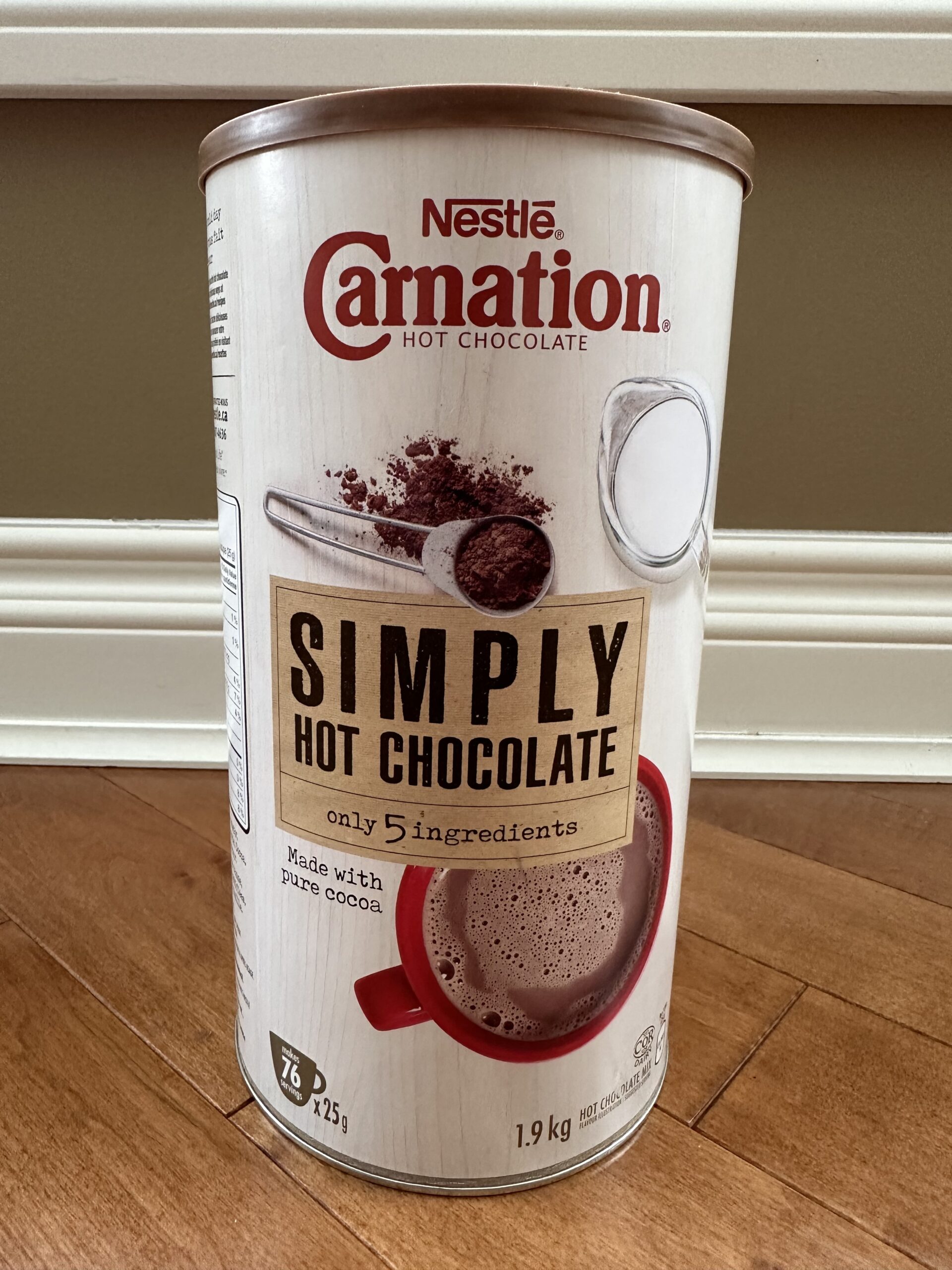 The 196-gram container costs $13.99 Canadian regularly but I was able to get it on sale for three dollars off! I think the price is really reasonable for such a large container that makes 76 cups of hot chocolate!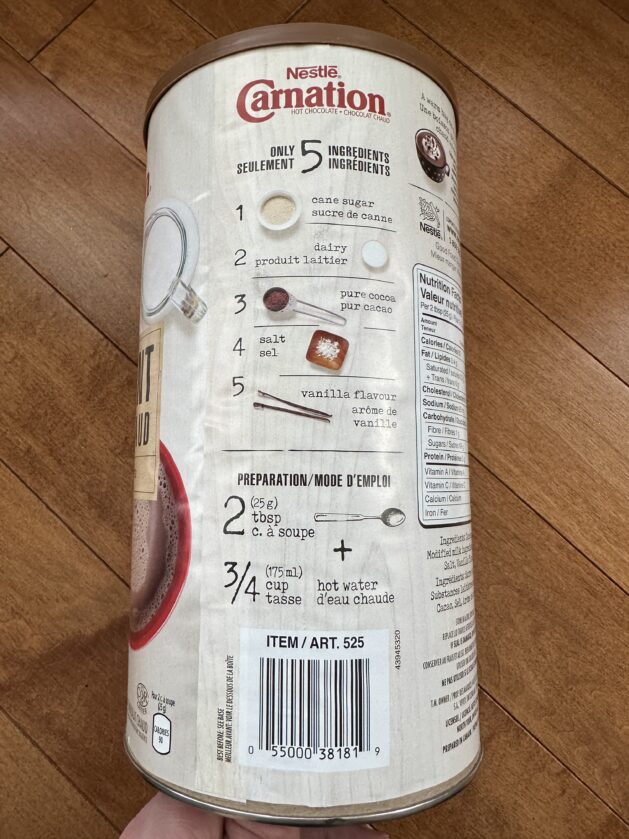 To prepare the hot chocolate you mix two tablespoons with 3/4 cup of hot water. We made two batches, one with water and one with milk. The best-before date is 14 months from the date we purchased it. The hot chocolate doesn't come with a scoop so you have to use a measuring spoon.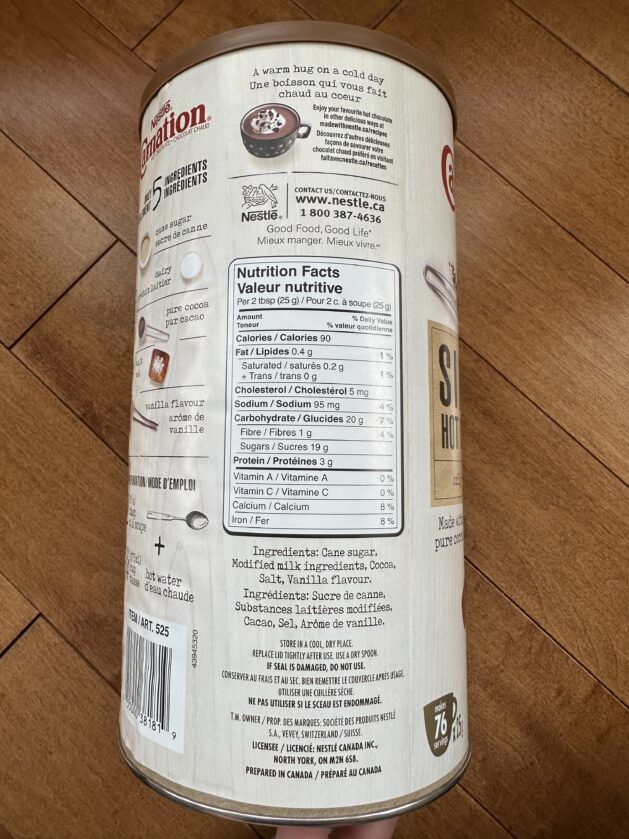 The ingredients list is short and sweet which is actually really nice. Although the first ingredient is sugar and this isn't healthy, I appreciate that there aren't a ton of preservatives or chemical-sounding ingredients! I would pick this one over similar hot chocolates with lengthier ingredients list. Of course, hot chocolate is going to have sugar as a main ingredient! Two tablespoons contain 90 calories, under a gram of fat, 95 milligrams of sodium, 20 grams of carbohydrates, one gram of fibre, 19 grams of sugar and three grams of protein.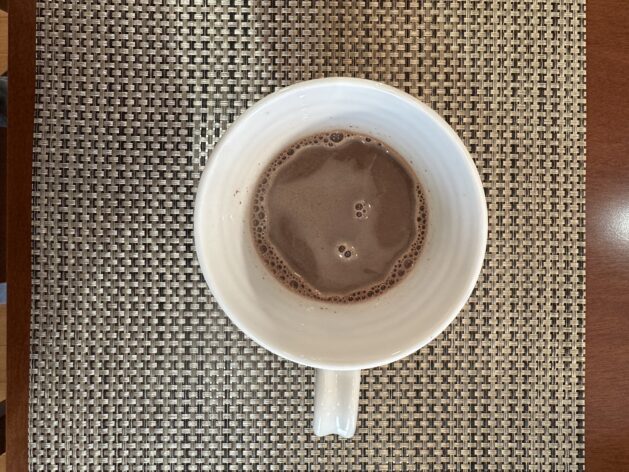 Both Sean and I really liked this hot chocolate! We were surprised by how nice it tasted even with water. The flavor is rich and creamy and I think a bit less sweet than other hot chocolate I've tried. The hot chocolate mixed easily and there weren't any clumps. I think this would make really good mochas if those are something you enjoy! I would choose the Carnation Hot Chocolate compared to the Tim Horton's Hot Chocolate from Costco.
Cost: 9/10
Convenience: 10/10
Nutrition: 0/10
Taste: 8/10