If you like my reviews for Costco food products, the best thing that you can dfollow me on Instagram or Facebook and tell your friends about my blog Costcuisine, where I review new Costco food products each week! You can also check out my YouTube channel, where I do video reviews!
I found these new fruit, cheese and nut packs at Costco during my last visit and wanted to pick them up to have as a quick and easy snack.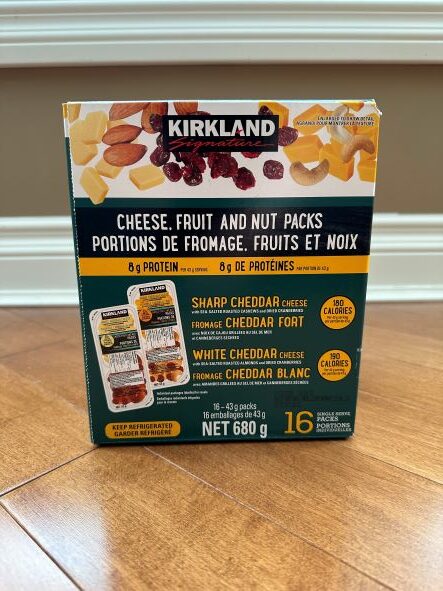 The box comes with 16 packs (eight of each kind) and costs $14.99 Canadian. To compare, the Sargento Balanced Breaks cost $14.99 Canadian for 12 packs and the packs are the same size.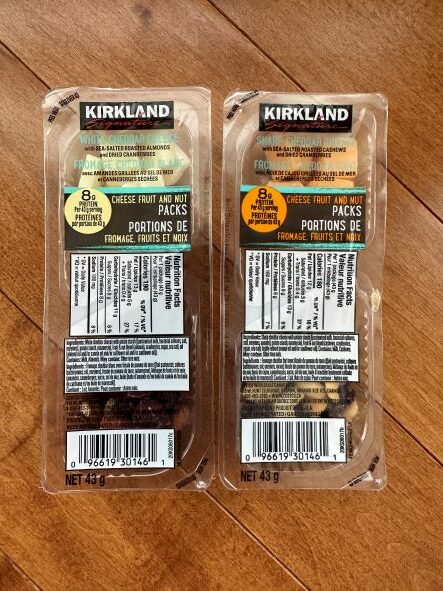 Each pack is individually wrapped with a plastic tray that has two sections, one for cheese and one for nuts and fruit. The best-before date is from when I purchased them. These are easy and convenient snacks or small lunches.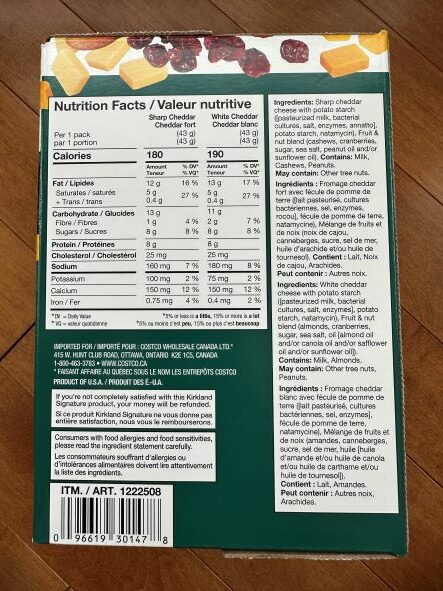 The sharp cheddar pack has 180 calories, 12 grams of fat, 13 grams of carbohydrates, one gram of fibre, eight grams of sugar, eight grams of protein and 160 milligrams of sodium. White cheddar has 190 calories, 13 grams of fat, 11 grams of fat, two grams of fibre, eight grams of sugar, 180 milligrams of sodium. I'm a bit disappointed by the added sugar and peanut oil in the dried fruit and nuts. These still are a relatively healthy snack option because they contain fat, protein and carbs which helps with blood sugar control and feeling satiated. These aren't low in calories and the pack is kind of small, after having one I'm still hungry.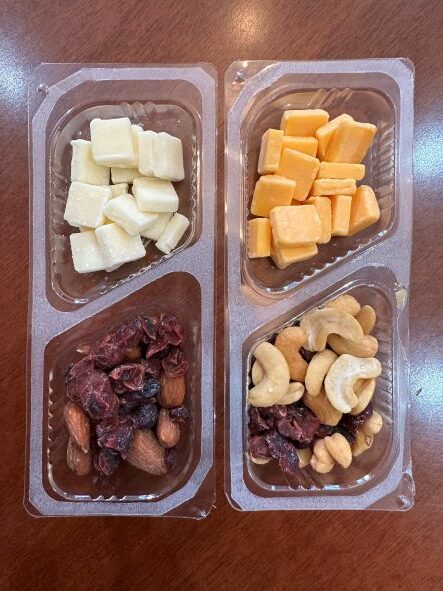 Out of the two kinds I prefer the sharp cheddar and cashews. The white cheddar is also very good but the flavor is less pronounced. I enjoy the flavor of the sharp cheddar because it's very flavorful and has a noticeable sharpness. I find the cranberries a bit dry and not very juicy. They're also very sweet and not at all tart. The nuts aren't very salty which is nice because the cheese is salty enough. My favourite part about these snack packs is the cheese for sure, the nuts are good but I could leave the cranberries.
I think I'd prefer to make my own snack packs or just snack on a bunch of cheese because that's the best part!
Cost: 7/10
Convenience: 10/10
Nutrition: 6/10
Taste: 6.5/10