If you like my reviews for Costco food products, the best thing that you can dfollow me on Instagram or Facebook and tell your friends about my blog Costcuisine, where I review new Costco food products each week! You can also check out my YouTube channel, where I do video reviews!
We needed a quick and easy side for a big dinner we were hosting recently and I decided to pick these Johnny's Au Gratin Potatoes.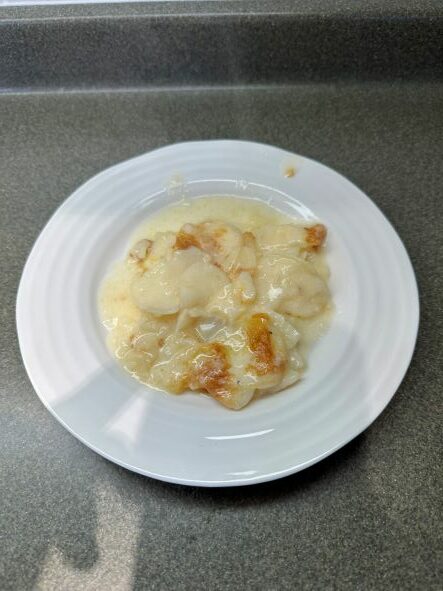 The 618 gram box comes with two bags of potatoes and costs $13.99 Canadian, which isn't bad but it doesn't have everything you need to make the potatoes in the box.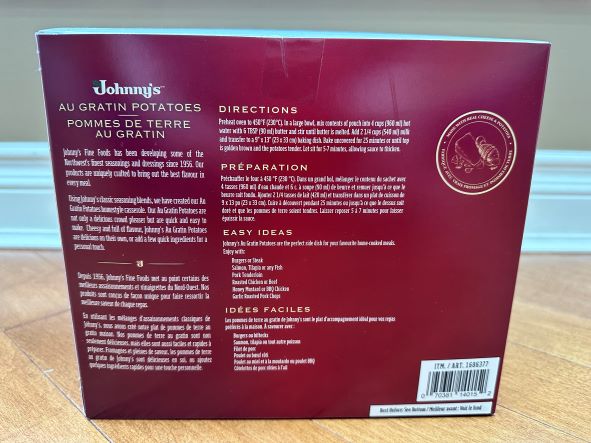 You need milk and butter in order to make the potatoes. I had to go out to pick up both but most people have these in their house all the time! You have to measure the butter, water and milk and pour the mix into the dish. Despite following the directions and baking them for the amount of time on the box, they turned out soupy and still a bit firm but I like them a little bit firmer.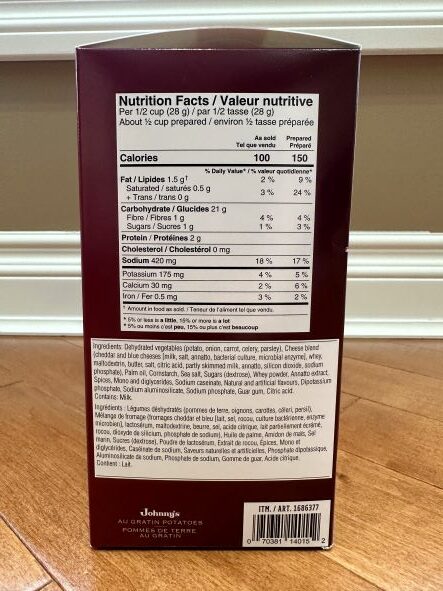 A 1/2 cup serving prepared has 150 calories, 21 grams of carbohydrates, one gram of fibre, one gram of sugar, two grams of protein, and 420 milligrams of sodium. The amount of fat depends on what kind of milk you use but is obviously more than the one and a half grams that the box says. There isn't any wheat listed on the ingredients so these would be considered gluten-free. These are not dairy-free.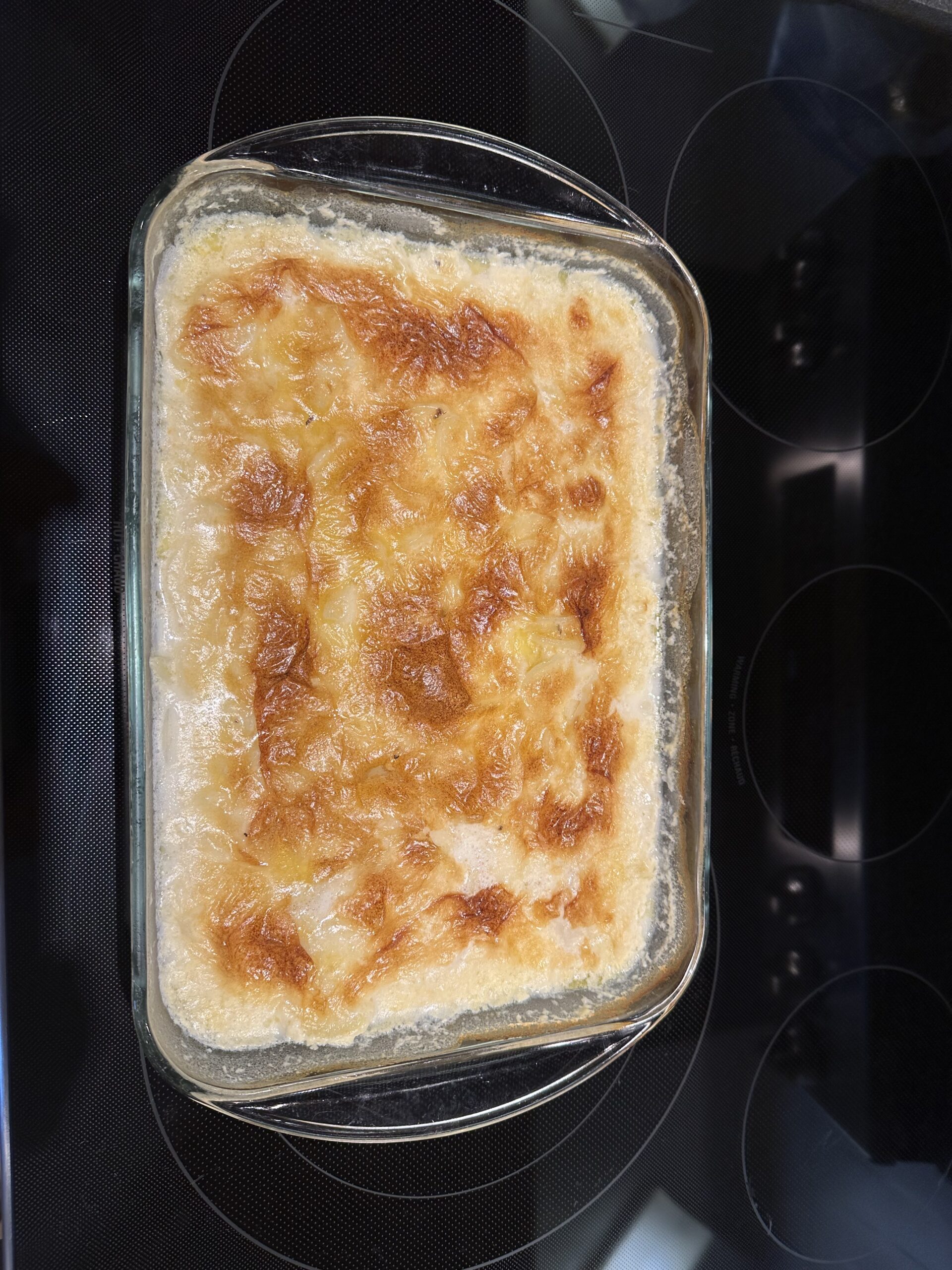 These are loaded with strong cheese flavor! I don't love the blue cheese, I find it too strong and pungent, I wish the cheese was a bit milder. The potatoes are fine, they're different shapes and thicknesses and taste similar to fresh potatoes once baked. They're very creamy so if you're someone who doesn't like creamy sauces or textures, you might not like these. My husband really doesn't like cream sauce or strong cheese so he was not a fan! He also didn't like how strong the smell of cheese was in the house as these were baking. I think homemade scalloped potatoes are much better and won't repurchase these.
Cost: 6/10
Convenience: 6/10
Nutrition: 2/10
Taste: 5.5/10