Location: Burnaby (Willingdon), BC
Hi Everyone!
I hope you are all doing well!  I hope you have all been having fun in the snow!  It is still snowing outside as I type; although I think I'd prefer snow over the rain for my walks to pickup the kids from school.
If you want a smile, you can see my son singing his goodbye song to his grandparents this weekend.
There were lots of things on sale this week including Huggies Diapers, Huggies Pull-Ups, Kirkland Signature Baby Wipes and Diaper Genie Refills.  If you have a baby, this is the perfect time to stock up on supplies.
Costco had a bunch of PS5 bundles in store this morning!  Dempster's Sandiwch Bread (White and Whole Wheat) is on sale.  Due to supply issues, this sale is usually exclusive to British Columbia for the next two weeks.  Most likely this sale will occur in the other western provinces over the next couple of weeks.  Epsom Salts are on sale for the next two weeks in case you would like something for the bath.
I picked up some Rao's Marinara Sauce since it is my favourite sauce for pasta as well as some Ecos Laundry Detergent and some Ello Reusable Bags for the kids snacks.  I saw lots of people with the Rowenta Steam Iron.
Happy Shopping!
Costco Flyer for Jan 30 – Feb 26, 2023 for BC, AB, SK, MB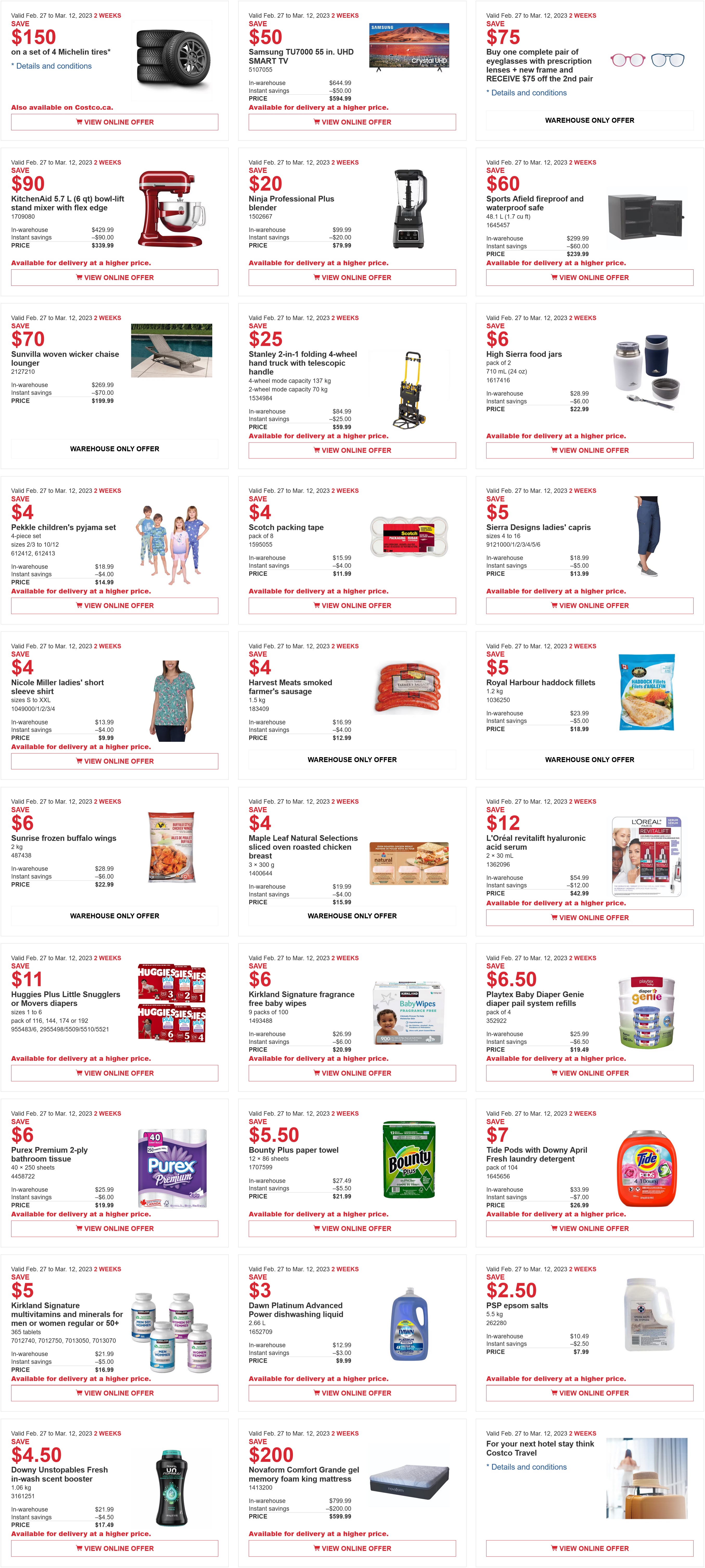 Costco Sale Items for Feb 27 – Mar 5, 2023, for BC, AB, SK, MB
EARLY ACCESS Members must log in to access pictures:  https://cocowest.ca/cocologin/
Memberships can be purchased here.  Photos will be available free to the public the following day at 5:00AM Pacific Time