I've seen these Samira's Kitchen Vegetable Samosas at my Costco for awhile and wanted to try them and review them! I've actually never bought samosas from a grocery store so I was interested to taste these.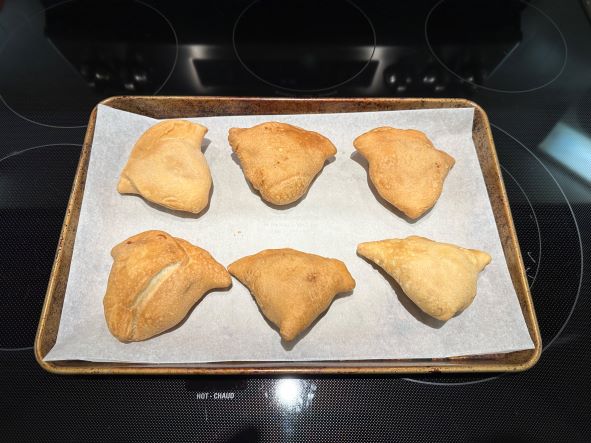 The box comes with 12 samosas and I paid $12.99 Canadian which isn't bad because the samosas are pretty big!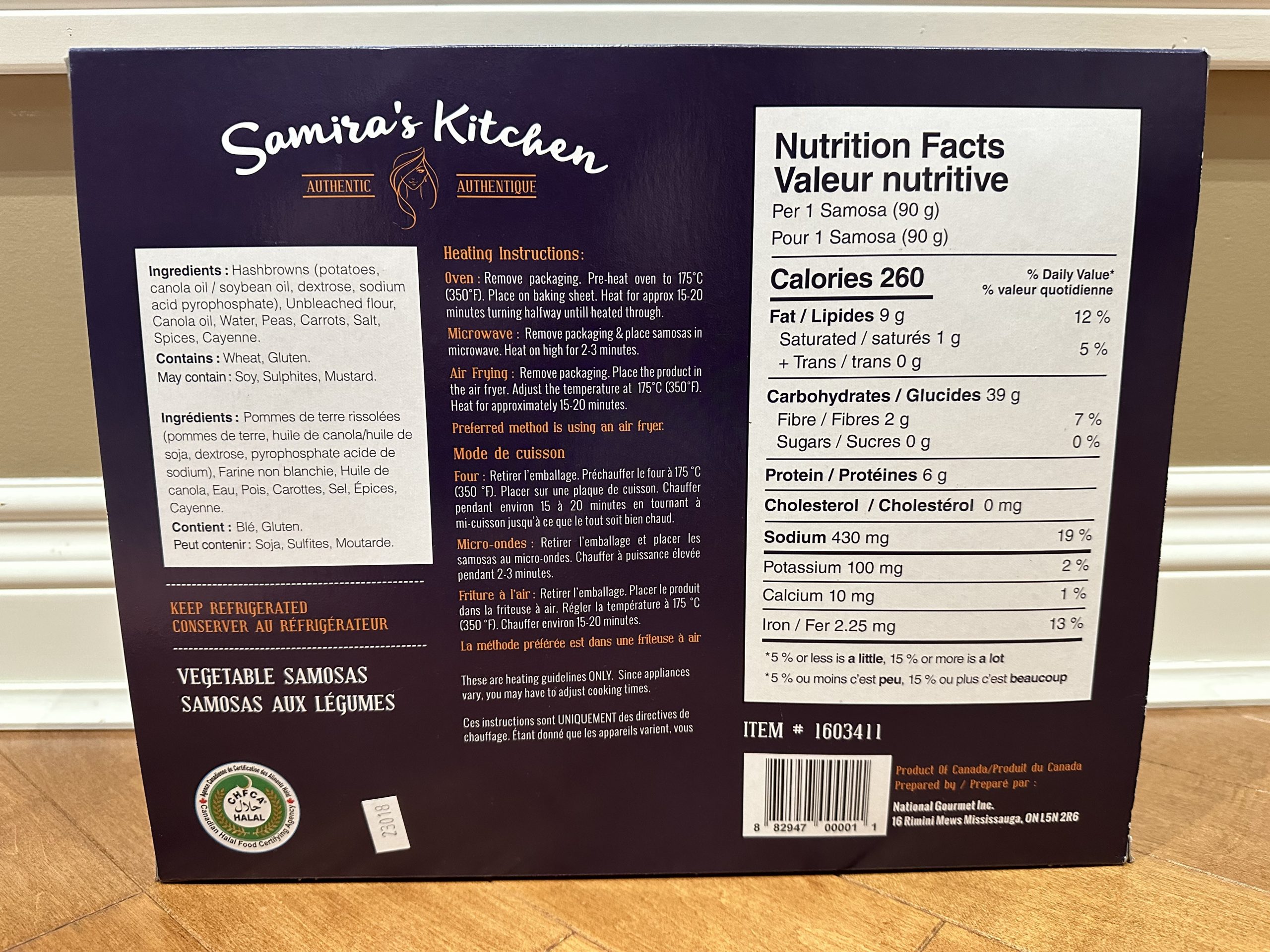 The box recommends cooking the samosas in an air fryer, over or microwave. We used our oven and they came out golden brown and crispy. I think if we had done them in the air fryer they would have been even more crispy. The best before date was only 12 days from when I purchased them and they need to be kept refrigerated. These are awesome as a snack, appetizer, lunch or side!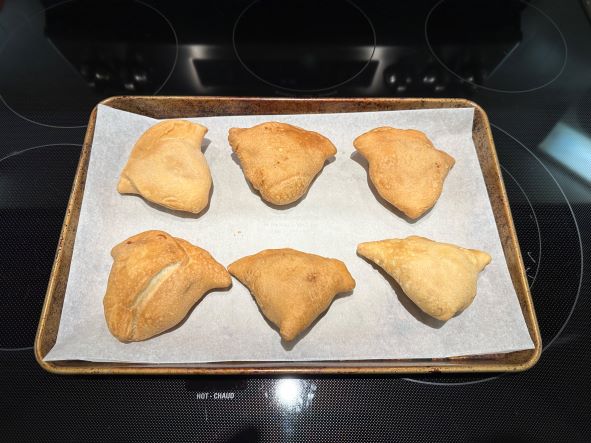 One samosa is 260 calories, nine grams of fat, 39 grams of carbohydrates, two grams of fibre, zero grams of sugar, six grams of protein and 430 milligrams of sodium. That's actually less calories and fat than I expected because I find them quite heavy and filling! The ingredients list is pretty simple and although they're not gluten-free they're vegan and dairy-free but that doesn't mean these are healthy!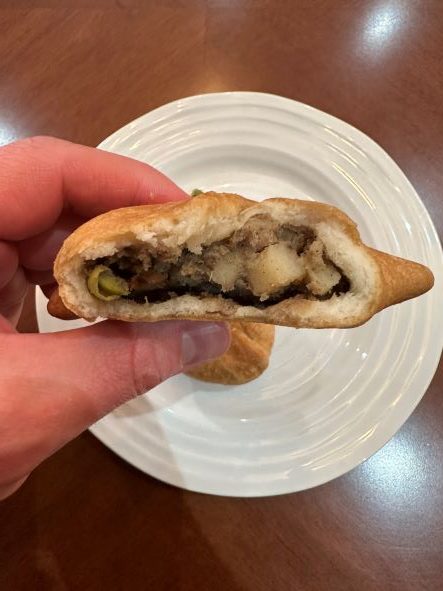 There's no sauce in the box which I found a bit disappointing, I feel like they need a sauce. Both my husband and I noticed that they're quite doughy and heavy but were pleased by how well they turned out after baking them, so golden brown and crispy. These are such a comfort food. The filling is mostly potatoes with a few peas and carrots but the combination of thick dough and potatoes was a little bit much for me. There's definite heat. which I expected, not over the top hot but if you're sensitive to spice you may find them too hot. I think these are okay, not amazing and nowhere near as good as homemade or the ones you get at a restaurant. They're warm and comforting on a cold day.
Taste: 6/10
Cost: 8/10
Convenience: 10/10
Nutrition: 2/10