Location: Langley, BC
Hi Everyone!
CONTEST TIME!  Today's post is sponsored by Van Belle Nursery!  Costco has some beautiful tropical plants in stores right now.  Right now, there are 6 different types of plants: Marble Queen Pothos, Tricolor Hoya, Australis Hoya, Neon Pothos, Adansonii, and Mini Monstera.  The plant mix varies by location and new varieties are being shipped out all the time!
These plants are easy to care for and are the perfect size to add a little bit of green into any indoor living space.  Make sure to pick up a plant or two on your next trip to Costco!  You can pick these up for $19.99 at your local store.  I think the Tricolor Hoya has a cool look to it – don't you think?
Van Belle Nursery has offered to sponsor a contest, too!  We will pick three winners who will each win one plant, ceramic pot, trellis (all their choice from a list of options) and a bonus unreleased product (tropical plant + ceramic pot), delivered to the three contest winners!
To enter the contest, post a comment with your favourite tropical plant out of the ones offered!  We will pick three random entries to win!
No purchase necessary. Contest ends Thursday, Feb 9, 2023 at 11:59 pm (PT). Open to Residents of Western Canada (BC, Alberta, Manitoba, Saskatchewan), 18+.
Conditions apply. 1 entry/person. Correct answer to math skill-testing question required. Contest is not sponsored by Facebook®, Instagram® or Meta®. Winner will be announced via Facebook / Instagram on Friday, Feb 10, 2023. Winners will be contacted no later than Friday, Feb 10, 2023, to claim prizes. Good Luck!
I hope you are all doing well!  In a stroke of good luck, all the kids made it to school and daycare this week. I've been able to get some work done AND got a good chunk of my taxes completed for last year.
Yes, I did pick up some Ginger Defence..  Hopefully this will help keep the cold bugs away from our house!
Now if I could only have a couple hours to clean out the garage and the storage room………
Good Luck Everyone!
Happy Shopping!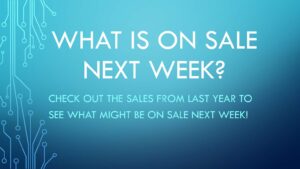 EARLY ACCESS Members must log in to access pictures:  https://cocowest.ca/cocologin/
Memberships can be purchased here.  Photos will be available free to the public the following day at 5:00AM Pacific Time