If you like my reviews for Costco food products, the best thing that you can follow me on Instagram or Facebook and tell your friends about my blog Costcuisine, where I review new Costco food products each week! You can also check out my YouTube channel, where I do video reviews!
I'm a big fan of the other Angie's products so I wanted to try these white cheddar puffs!
The 500 gram bag costs $7.99 Canadian which isn't bad for such a large bag!
The bag reseals which is really convenient and these make a great snack for lunch or after school or work! They're also a fun party snack or movie snack. The best before date is four months from when I purchased them.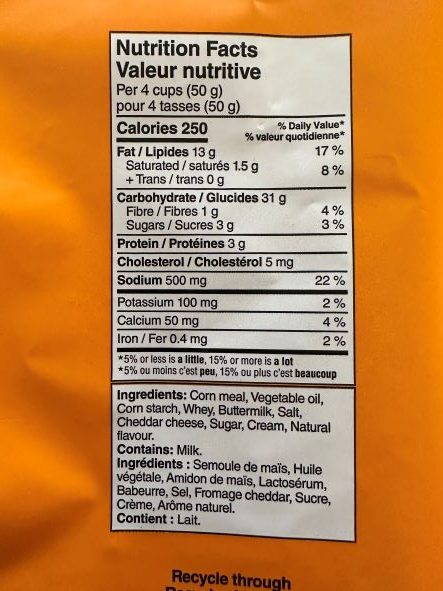 Four cups of puffs contain 250 calories, 13 grams of fat, 31 grams of carbohydrates, one gram of fibre, three grams of sugar, three grams of protein and 500 milligrams of sodium. The ingredients list is pretty straight forward and these are gluten-free but not dairy-free. They definitely aren't healthy although they're low in calories for quite a big serving size they aren't exactly nutritious.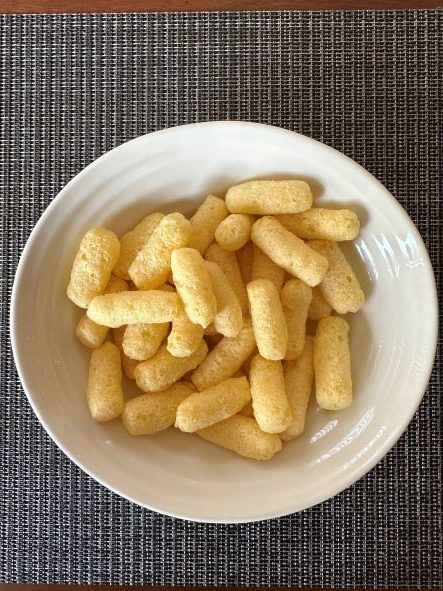 These basically taste like a Cheeto to me! I haven't had Cheetos for a long time but from what I remember they taste like a slightly healthier version. They're salty, cheesy and melt in your mouth so the texture is like eating air. They're very light so I'm not surprised that four cups is only 250 calories. I'm not the biggest fan of cheese puffs but if you are I think you'd really love these.
Cost: 8/10
Convenience: 10/10
Nutrition: 5/10 Great for individuals wanting a salty, cheesy snack for not that mainly calories.
Taste: 8/10