Location: Burnaby (Willingdon), BC
Hi Everyone!
I hope you are all doing well!  I hope you all had a great Spring Break.  I'm pretty happy to have all the kids back in the routine!
I think this is the first time I have seen the Nintendo Switch, Xbox and Playstation 5 all in stock at the same time in a long time.  I hope to get quite a bit of upgrades to the site done this year so hopefully we will have some new features coming to the site soon!
I also wanted to say thanks to everyone who has followed the Facebook page as we crossed over 150,000 followers!  Next week I'll be holding a contest to celebrate!  See you all next week.
Happy Shopping!
Costco Flyer for March 12 – April 2, 2023 for BC, AB, SK, MB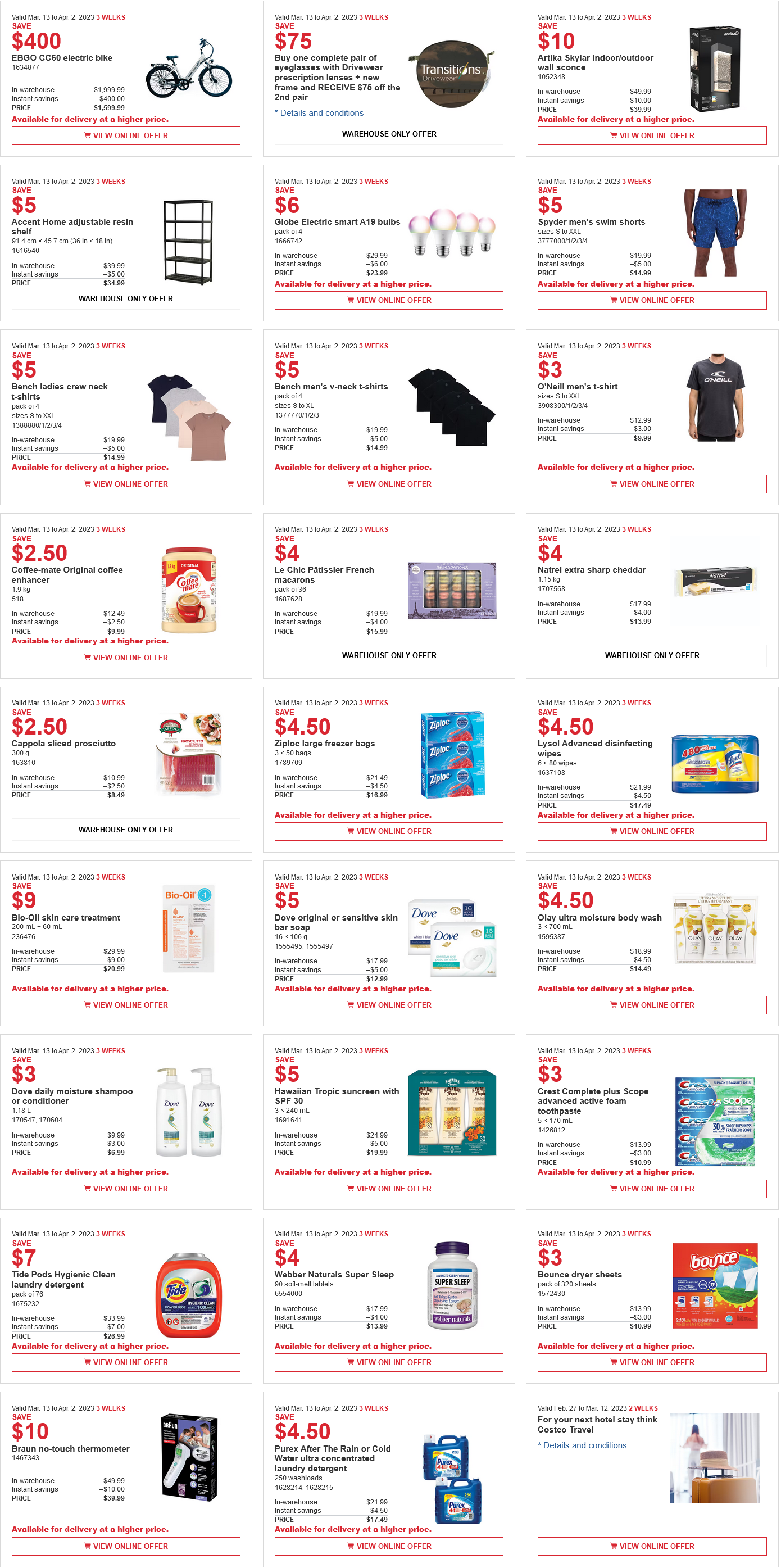 Costco Sale Items for Mar 27 – Apr 2, 2023, for BC, AB, SK, MB
EARLY ACCESS Members must log in to access pictures:  https://cocowest.ca/cocologin/
Memberships can be purchased here.  Photos will be available free to the public the following day at 5:00AM Pacific Time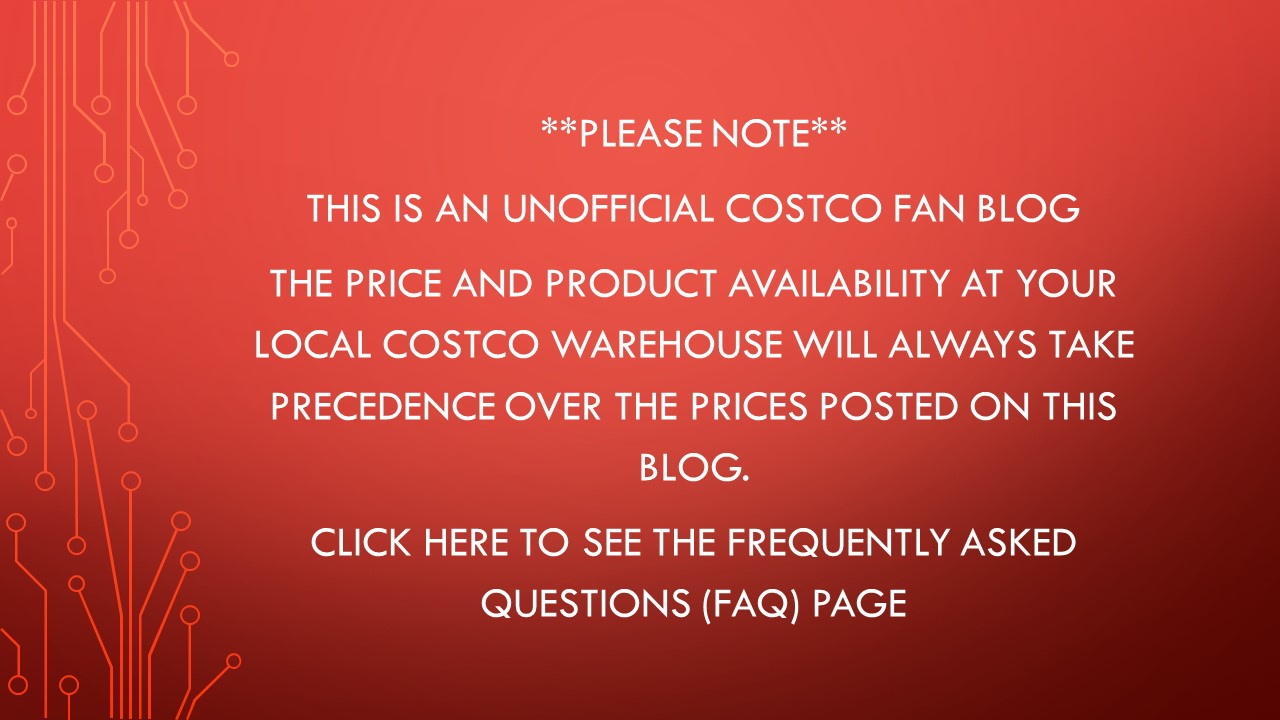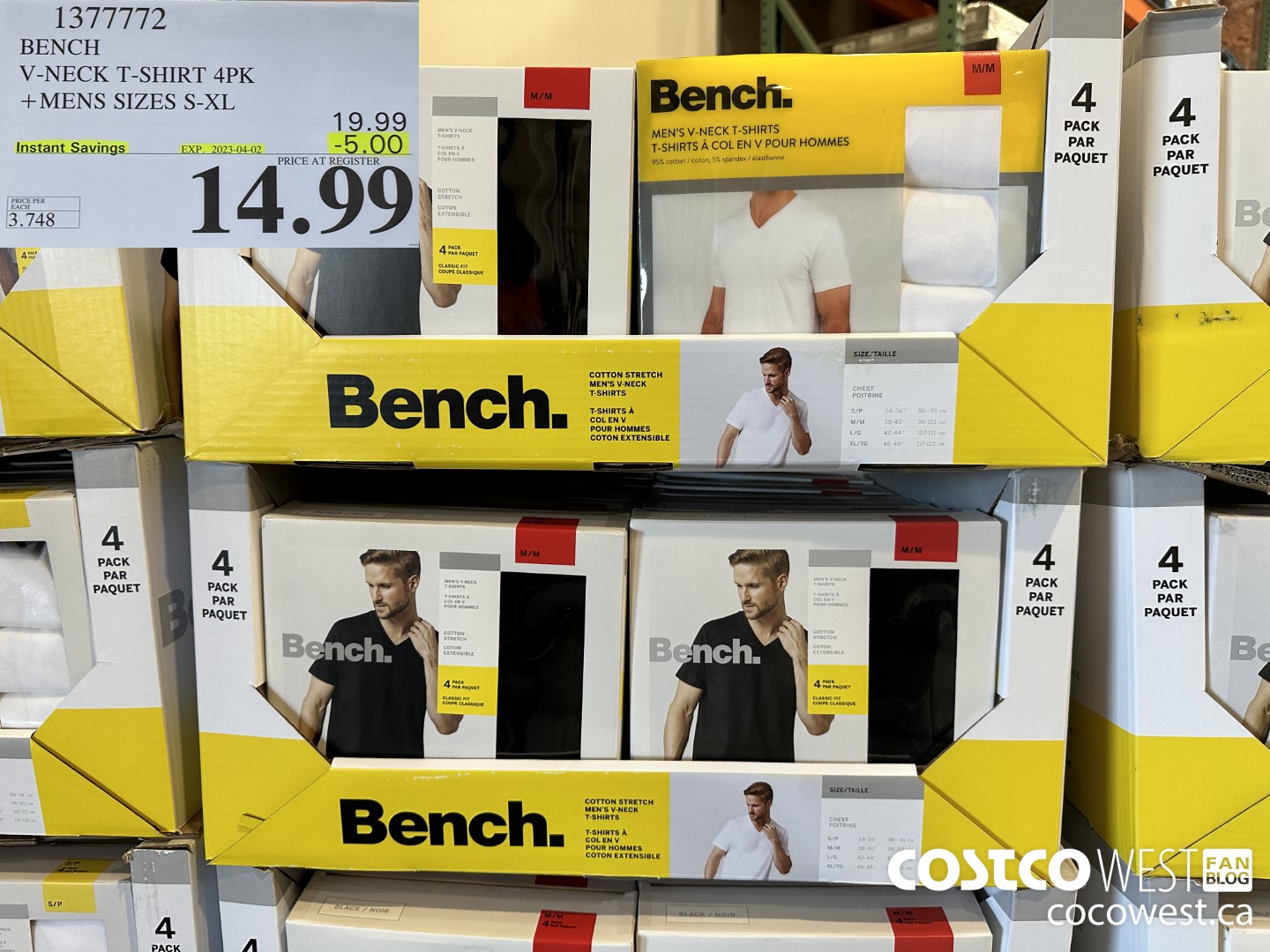 1377772 BENCH V-NECK T-SHIRT MENS SIZES S-XL ($5.00 INSTANT SAVINGS EXPIRES ON 2023-04-02) $14.99