If you like my reviews for Costco food products, the best thing that you can follow me on Instagram or Facebook and tell your friends about my blog Costcuisine, where I review new Costco food products each week! You can also check out my YouTube channel, where I do video reviews!
We like to barbecue lots of burgers and hot dogs when the weather gets nice (it's been hot here!) and I always like to have some form of potato as a side. Potato salad, roasted mini potatoes, fries or chips! I picked up this bag of Cavendish fries to try.
I paid $8.49 Canadian for the 2.25 kilogram bag of fries which isn't expensive for such a large bag of fries!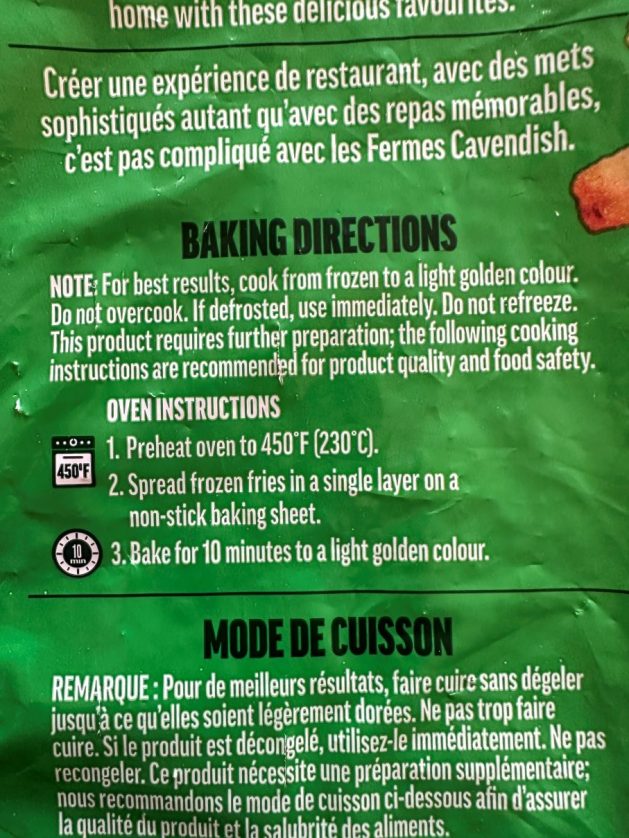 The fries have baking instructions on the bag but you could also heat these in the air fryer. We baked them in the oven and ended up baking them for two more minutes than the bag recommended because at 10 minutes they looked a bit soft. The bag isn't resealable so we transferred them to a Ziploc bag to avoid having them spill all over our freezer. These are perfect as a side or a snack! I think kids would love them.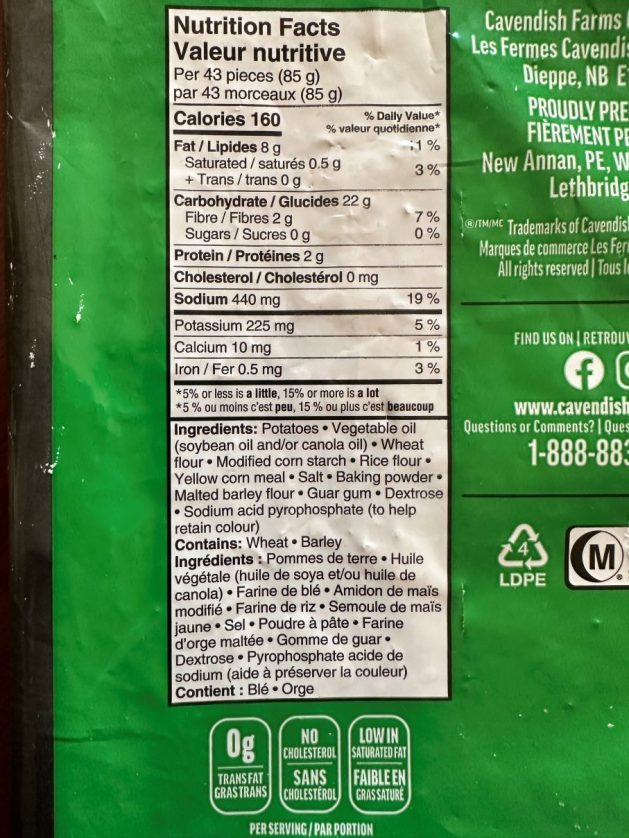 43 fries have 160 calories, eight grams of fat, 22 grams of carbohydrates, two grams of fibre, zero grams of sugar, two grams of protein and 440 milligrams of sodium. Although 43 fries sounds like a lot for not that many calories and fat, they're really skinny so it's very easy to eat more than 43 fries! The ingredients are pretty typical for frozen fries but one thing to point out is that they contain wheat. My celiac friend eats fries often thinking they're gluten-free but these are not.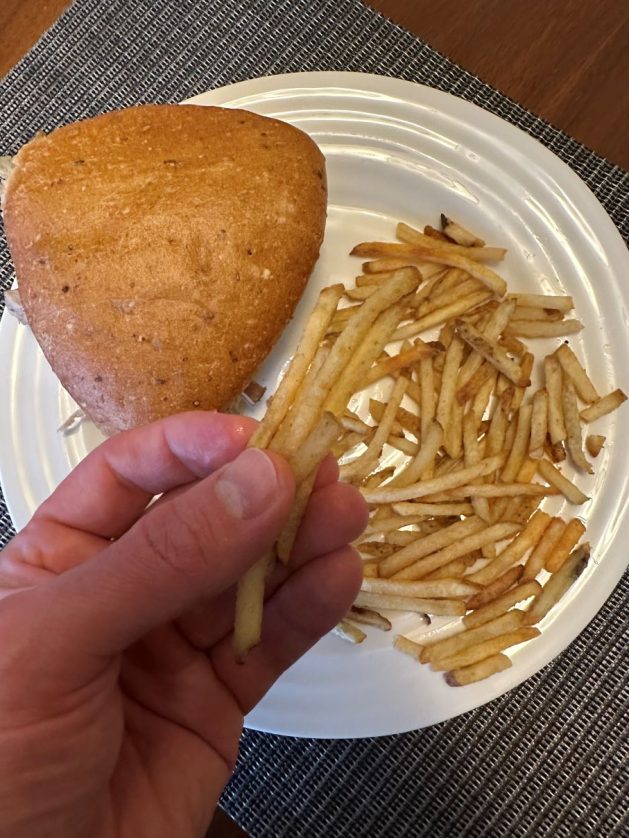 I like the flavor of the fries, they're a bit more flavorful than other frozen fries I've tried. I didn't find them too greasy and they're nicely seasoned. They're a bit different than other fries I've tried because you can taste the coating, they kind of taste battered. The fries are very skinny and therefore cool very quickly which is the big issue I had with them. They also clump together.
I prefer thicker fries over these so probably won't repurchase.
Cost: 9/10
Convenience: 9/10
Nutrition: 3/10
Taste: 7/10