Location: Port Coquitlam, BC
Hi Everyone!
I hope you all had a great weekend!  This week is a great week to pick up socks for the whole family.  We have a shopping bag full of mismatched socks at our house and no idea how we have dozens of mismatched socks in the house.
I did see that Costco brought in the Prime Hydration drink.  This is the Canadian version of the drink that does not have any caffeine in it (unlike the US version seen on the news lately).
It was great to see some new sales in store this week.  If you have someone who has trouble walking in your house, you can pick up a Folding Paddle Walker for $20 off and if your dog has trouble walking you can pick up the telescoping pet ramp for $25 off!
Happy Shopping!
Costco Flyer for July 24 – Aug 6, 2023 for BC, AB, SK, MB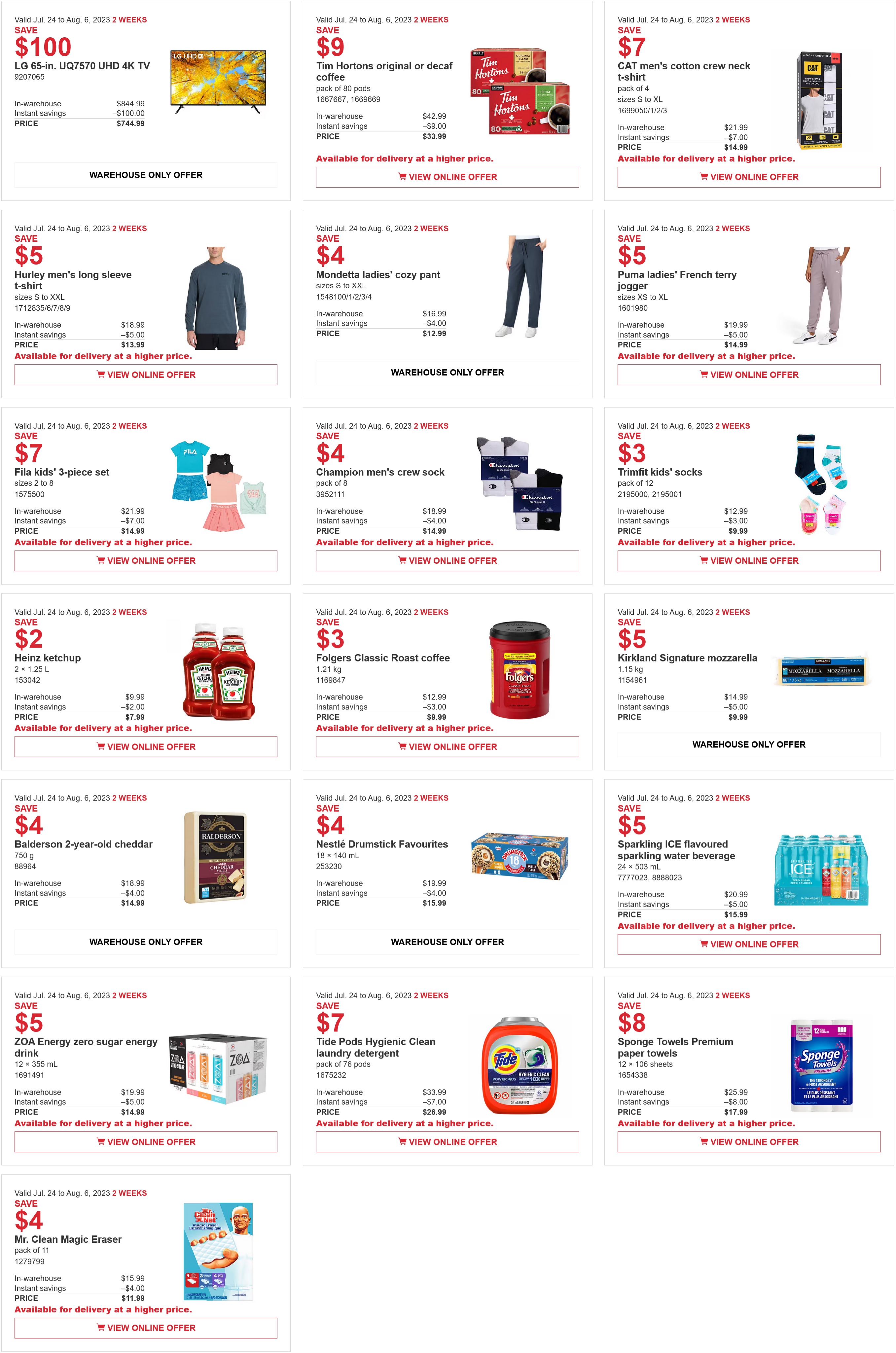 Costco Sale Items for July 24-30, 2023 for BC, AB, SK, MB
EARLY ACCESS Members must log in to access pictures:  https://cocowest.ca/cocologin/
Memberships can be purchased here.  Photos will be available free to the public the following day at 5:00AM Pacific Time