Location: Port Coquitlam, BC
Hi Everyone!
I hope you all having a great week! Black Friday is coming up quickly and Costco always has some great unadvertised sales – especially in the TV and Electronics sections.  I'm taking photos at the beginning of the month so that I can get a baseline for all these products.  You will then be able to use the price history button to check to see if you are actually getting a good deal.
If you are looking for furniture, make sure to take a look at Costco.ca.  The is a great sale on furniture if you can find something!!
Happy Shopping!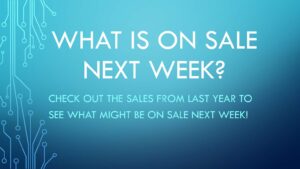 EARLY ACCESS Members must log in to access pictures:  https://cocowest.ca/cocologin/
Memberships can be purchased here.  Photos will be available free to the public the following day at 5:00AM Pacific Time