Cocowest Blog – Personal Update
Hi Everyone,
It's Tynan here 🙂  I haven't posted much personal information in a while, but as some of you will know, I was rear-ended in a motor vehicle collision on the highway a couple of months ago.  I suffered from a concussion which prevented me from working my regular day job (and blogging) for quite a while.  Recently, I've received quite a few E-mails wondering about my condition so I thought I would give everyone an official update.  I'm happy to say that I have been back at work for a couple of months now, while not symptom free, I'm feeling much more normal.  I've taken a break from blogging because I work on a computer all day and the last thing I need after a long Monday (and after putting the kids to bed) is to stare at a screen editing pictures for an hour or two!  Over the last 5 months, my wife has been absolutely amazing at taking care of me and the two kids on little or no sleep!  xoxo   My son is now (almost) 6 months old and my daughter has been an amazing sister and daughter. (most of the time)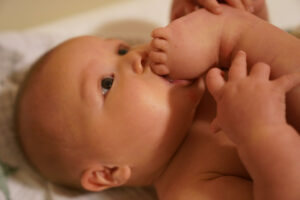 My brother has been doing a great job at filling in and doing the pictures for Cocowest to bring you the deals every week.  What a guy!  I have even been able to rely on his posts now as I haven't been able to make it to Costco as regularly as I used to.
It has been just over 3 years since I started this blog, and I can't believe how great this little community has developed.  This is my 400th post and I wanted to thank all of you for coming back each week, for all of your comments, E-mails and shares 🙂  After 3 years, I'm going to be taking an official break from Costco blogging!!!  For the next 6 months, I will be taking Parental Leave to spend some time with my wife and children.  We have planned a 4 month overseas trip with the family to Thailand, Vietnam, Hong Kong, Singapore, Bali, Australia and New Zealand.  A lot of people are calling us crazy to travel with a baby and toddler, but I'd much rather spend time somewhere on a beach than stuck here in BC through the winter!  Either way, we aren't going to get much sleep!  It will be our first time traveling to any of these countries and our first time being away from home for such an extended period so I'm sure there will be some interesting times.  If you guys are interested, I can post some pictures of our trip and write about some of our experiences!
In the meantime…  my brother will be taking over all blogging activities so I can enjoy some unfettered time off.  I'm sure he will keep you entertained with lots of pictures of his new puppy, Boots!  Personally, it might be nice not to take a break and not to think about Costco for a while 🙂  That is all for now.  I'll see you all again in 6 months and in the meantime…
Happy Shopping!