Costco West Sale Items for June 17-23, 2019 for BC, Alberta, Manitoba, Saskatchewan
Hi Everyone! Thank you for all your well wishes last week, it is great to be back and I'm happy to be heading over to Costco every week!  It is definitely slow going again and I'm trying my hardest not to overbuy.
A couple things that I noticed that are new since I left:
Self Checkout at some stores – for those of you who can get away with a small handful of items 🙂
Self Checkout at the food court – for those of you embarrassed to get a hot dog, poutine and slice of pizza for one person
The Capital One Costco MasterCard tap limit has been increased to $400
Golden Select Charcoal Oak Engineered Vinyl Flooring is on sale this week – I haven't seen flooring go on sale in a couple of years.  If you are camping this summer Off! Deep Woods Insect Repellent is on sale.  There are some good deals on whole chicken, chicken wings, chicken drumsticks, beef rib steaks and boneless rib halves.  There are lots of cheeses for sale this week: Boursin, Jarlsberg, Mozzerella, Bergeron, Cheddar, sliced Havarti, Brie.  I had to pick up a small case of glass bottled A&W Root Beer – it is made with cane sugar and delicious.  We also grabbed a new box of Kodiak Cake Pancake mix – if you leave the box open too long after going on an extended vacation, the pancakes just don't rise anymore.
Cineplex Great Escape coupons are on sale and a great deal if you are headed to a movie this summer.  You can even use the code on the coupon to book your movie online.  You can pay extra to book IMAX, or other premium seating ahead of time!  Check out my post about this great deal here.
We grabbed a bunch of Munchies and Chicago Mix Popcorn for various summer BBQs and for those of you who really like Mayonnaise, you can buy 4L for $9.99.  Don't forget to pick up a couple bags of Tamari Almonds.
My son just had his 1st birthday party a couple of days ago (They grow up so fast) and we found out that he doesn't like to eat cake – just like his big sister.  Anyone else experience this?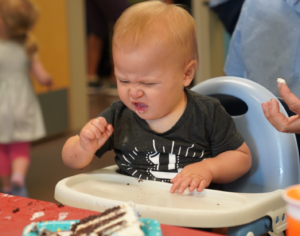 One more thing…
Would you guys be interested in a Thursday Costco update where I can update you with all the items that I may have missed or new sales items that don't start on Monday?   I've noticed that I do miss some items in my local stores and because I go so early Mondays, I find that for one reason or another, not all the price signs have changed to reflect that an item is on sale.  I have also found that there are some sales that start on Thursday and end on Thursday so I would be able to post these sales as well.  Let me know in the comments!
That's all for me.  Have a great week everybody!  I have a big giveaway ready for next week so stay tuned!
Happy Shopping!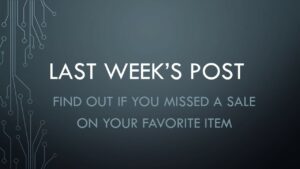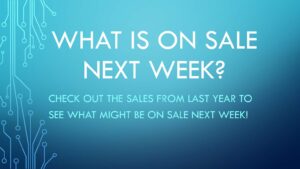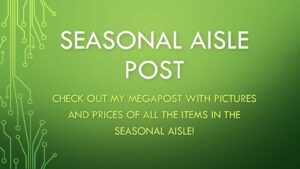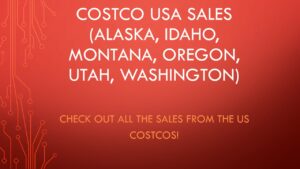 cocowest.ca has officially added an Instagram page:
Instagram:  For those of you on Instagram:  @Costco_West_Fan Blog
The Instagram Page can be found here: https://www.instagram.com/costco_west_fan_blog/