7-ELEVEN DEAL ALERT: TODAY ONLY – Buy $100 Amazon Gift Card – Get $25 Cineplex Gift Card
Update:  looks like this deal was too good to be true.  It was posted on some deal sites yesterday and apparently they sold hundreds of thousands of dollars in gift cards and stopped the promotion early. That being said, you may find an occasional seller who didn't get the message – like me this morning. Sorry guys!
Hi Everyone!
Do you buy products from Amazon.ca?  Do you go to movies?  Then this deal is for you!  I know that this is not a Costco deal, but I'm sure there are many people who will be taking advantage of this offer.  THIS OFFER ENDS TONIGHT SO MAKE SURE YOU ACT FAST.  MY 7-ELEVEN HAD LOTS OF BOTH GIFT CARDS AVAILABLE!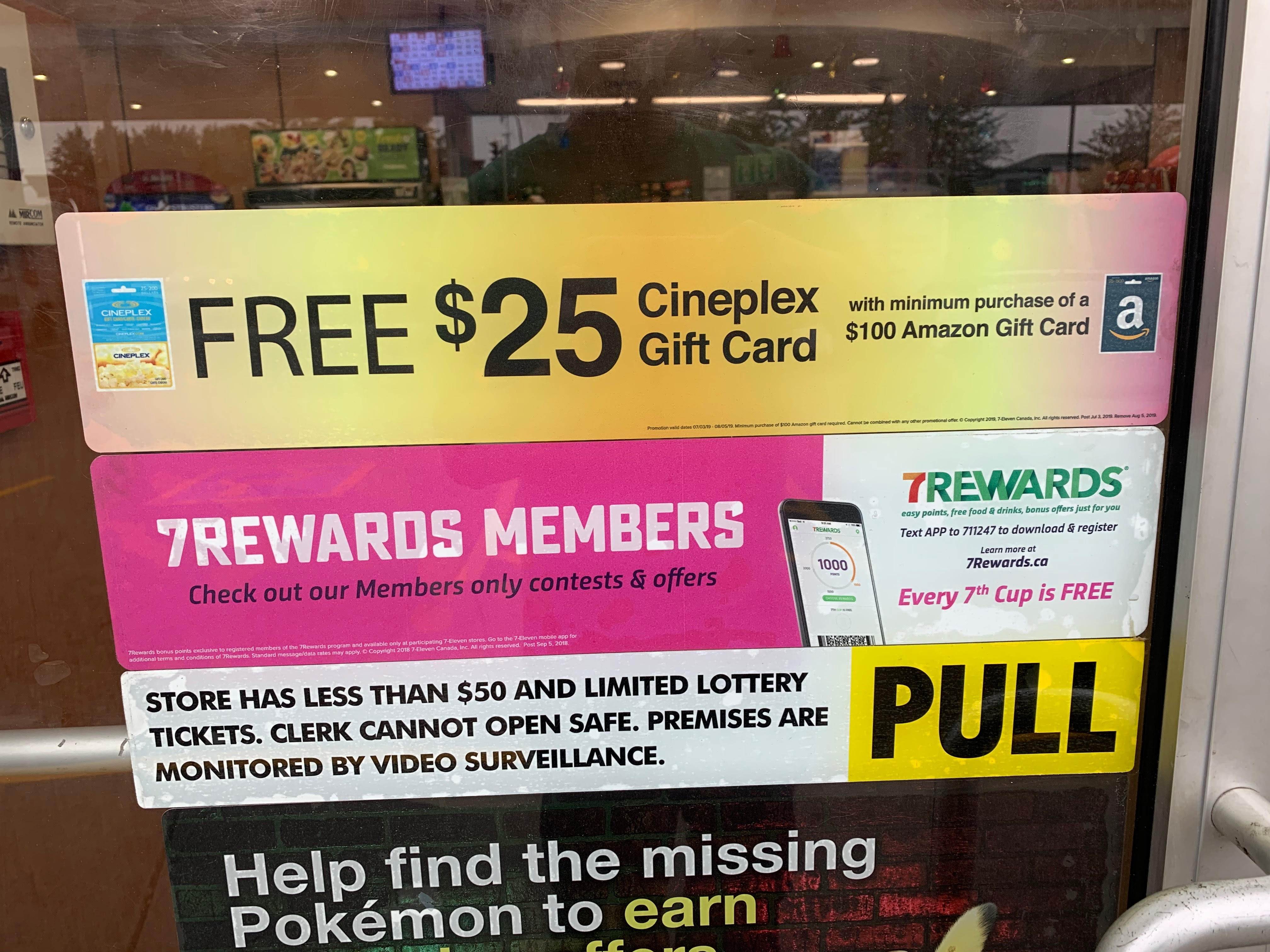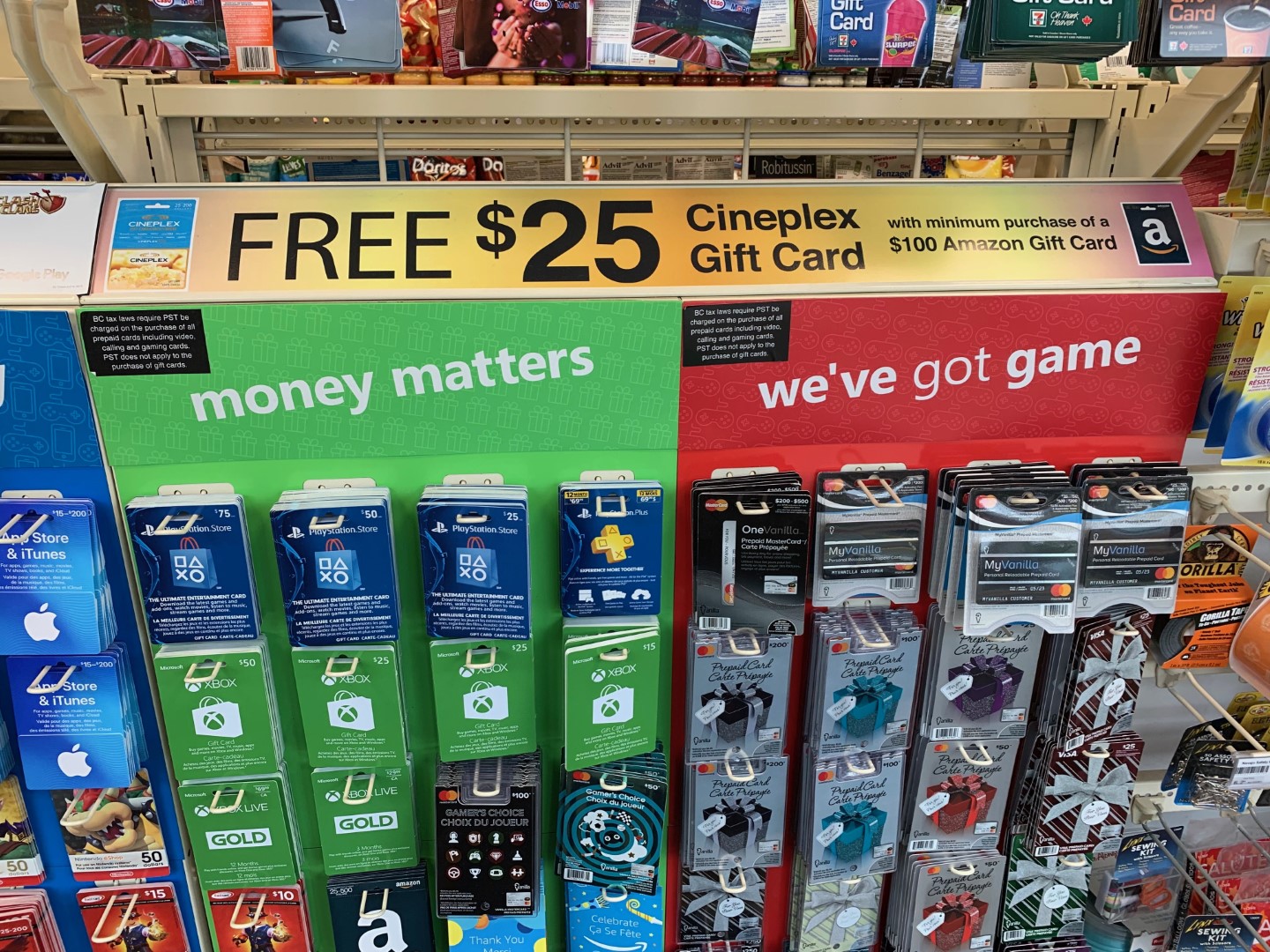 $100 AMAZON GIFT CARD DETAILS
Currently if you buy a $100 Amazon.ca gift card, you will receive a $25 Cineplex Gift Card.  There is no limit to the number of times this promotion can be used.  The cashier told me that someone came in to buy 6 X $100 Amazon Gift Cards   To purchase you need to bring an Amazon.ca Gift Card AND a normal Cineplex Gift Card to the Cashier.  They will activate these cards automatically.
This is a great deal for anyone considering
If you have never used an Amazon Gift Card before, the nice thing is that you are able to immediately load the gift cards to your Amazon account.  Once these gift cards have been loaded, you can throw the physical gift card away and forget about them.  Then the Gift Cards will automatically debited as you make your purchases until your balance reaches zero.  These Gift Cards also don't expire and all you need to do is go to this link to add the card:
https://www.amazon.ca/gp/css/gc/payment/ref=asv_gclp_bwd_red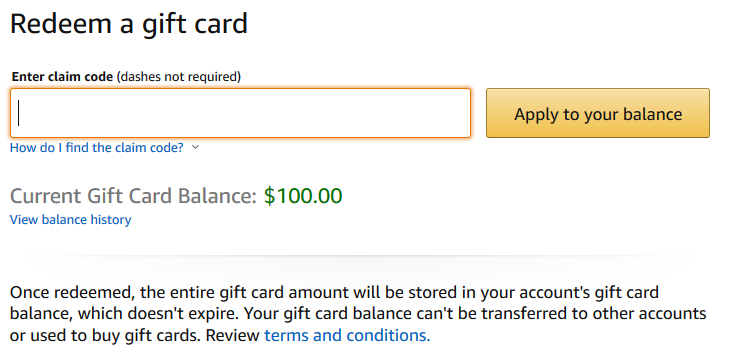 FREE $25 CINEPLEX GIFT CARD DETAILS
Because the Cineplex Gift Card is an actual gift card with an assigned value – it will never expire!  (Here is the BC laws on Gift Card Expiry) If you have never used a Cineplex Gift Card before, Cineplex also gives the option to load your gift card to your Cineplex Login (if you don't want to use the gift card at the line-up).  Once these gift cards have been loaded, you can throw the physical gift card away and forget about them.  This is my favorite option as I am able to pre-book IMAX seats online using my Cineplex Great Escape vouchers that I picked up a couple of weeks ago on sale.  You can then use the gift cards to top up your purchase to upgrade your seats to IMAX!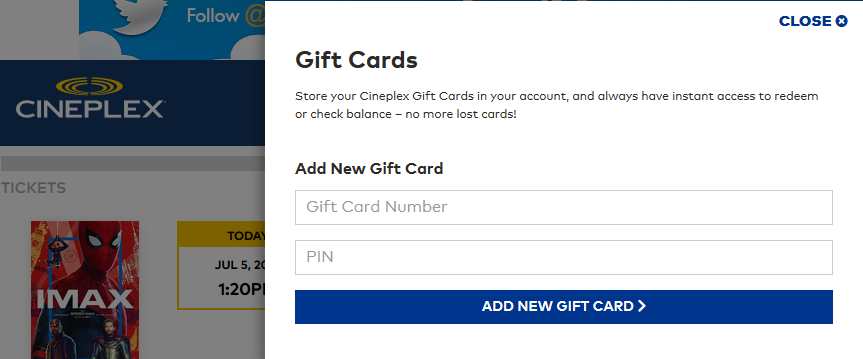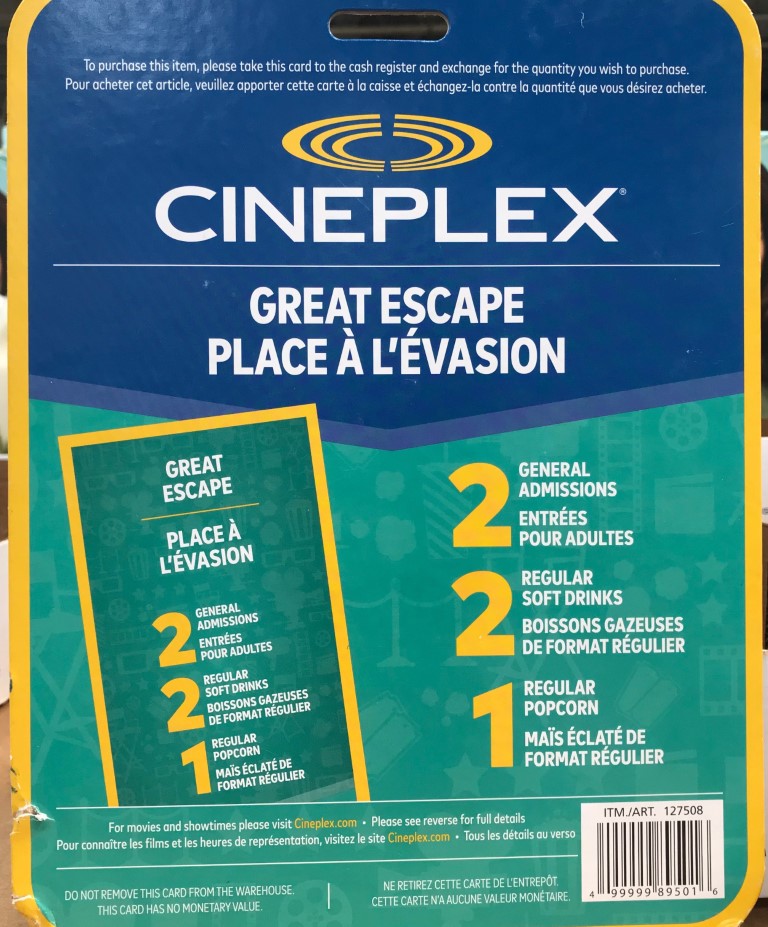 That is all for me!
Happy Shopping!