Costco Flyer & Costco Sale Items for July 15-21, 2019 for BC, Alberta, Manitoba, Saskatchewan
Hi Everyone!  
Over here in BC, the weather has started to turn and it finally is looking a little like summer over here!  We've been trying to get out as much as we can before it gets too hot in the evenings!  Today I visited Port Coquitlam Costco for my pictures 🙂
If you are looking for a nice treat for your significant other you can get 24 roses (rainforest certified) for $17.99 ($4.00 off)
There are couple of large clearance items that you should check to see if you want to price match.  The Cedar Playhouse, the Yardistry Pavilion, Sojag Sun Shelter, Sunbrella Deep Seating Set and the outdoor cooking pit are all marked at clearance prices.
There were lots of great items this week that were not listed on the flyer.  The My Book 6GB External Hard drive, the Jabra Elite Active 65T Wireless Headphones, Bayside Furnishings Mesh Office Char, Hunter Coral Gables Ceiling Fan (ends tomorrow), Whirlpool Bottom Load Water Cooler, Chicken Wings, Bone-In Rib Grilling Steak, Beef Strip Loin Steaks, whole Beef Strip Loins, 44th Street Pork Back Ribs, Bounty Paper Towels, San Pellegrino Rainbow Packs, Trident Ultimate Fish Sticks, El Monterey Chimichangas, Morning Star Chipotle Black Bean Burgers, Kirkland Carbonated Spring Water, Good Host Ice Tea, Organic Swirl Stix, Haagen Dazs Ice Cream Bars, Naked Juice Smoothies, Fetchers Alderwood Smoked Bacon, Starbucks Pike Place Roast, Kellogg's Frosted Flakes, Kraft Dippers, Hidden Valley Ranch Dressing, Scotch Brite Srubbing Sponges, and Dove Shampoo and Conditioner.
So did anyone see that you can buy little 2 oz Wagyu Burgers from Costco.ca?  Something to consider if you are having a nice summer gathering!  https://www.costco.ca/Canadian-Wagyu-%e2%80%93–Mini-Burgers.product.100081560.html
Happy Shopping!
See you on Thursday!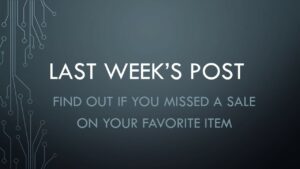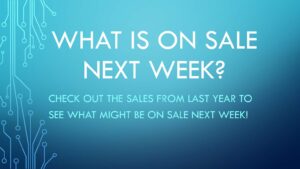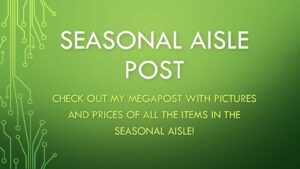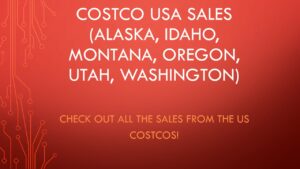 Costco Flyer for July 15-21, 2019 for BC, Alberta, Manitoba, Saskatchewan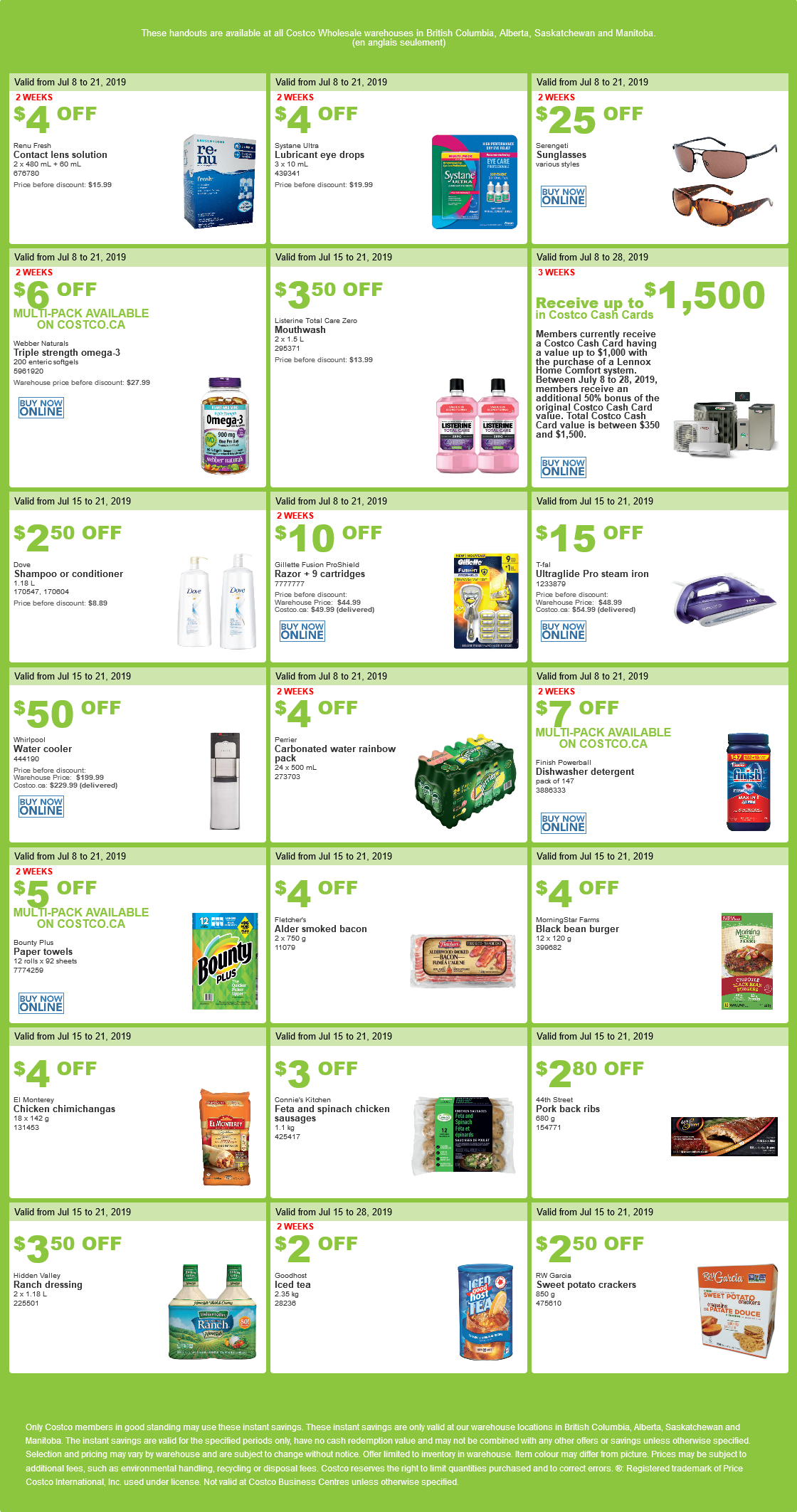 Costco Sale Items for July 15-21, 2019 for BC, Alberta, Manitoba, Saskatchewan
cocowest.ca has officially added an Instagram page:
Instagram:  For those of you on Instagram:  @Costco_West_Fan Blog
The Instagram Page can be found here: https://www.instagram.com/costco_west_fan_blog/