Thursday Update – Costco Sale Items for Sep 5-8, 2019 for BC, AB, MB, SK
Location: Still Creek, Burnaby Costco
Hi Everyone!
I went over to Still Creek this afternoon take my pictures this Thursday.  I'm glad I did because that Costco is big and there are always lots of products there that I don't have in my local Costco.  There are still quite a few furniture items on clearance, so if you purchased any furniture, in the past, you can always run into the store to do a price match.
I noticed a few interesting items I thought I would take a picture of, but are regularly priced.  If there is no discount and the price ends in *.99 that means that the product is regular priced, but I included because I thought they might be of interest to other people.
The one sale item that I couldn't turn down was the Pork Sausage since it was $5.00 off.  Since the regular price of the sausage is $13.99, that is more than 33% off.  I'll be freezing them in little portions so I can give to my daughter for weekend breakfasts.  I also picked up some Candy Heart grapes because I have enjoyed this line of grapes every time I have purchased them.  I have also been enjoying my Tile Bluetooth Tracker.  My keys always seem to be mysteriously disappear and now I can always page my keys anywhere in my house from my iPhone App.  It has definitely saved me when the keys have fallen in between the cushions of the couch.  That is all I have for now!
EDIT: 2019-09-06:  A quick stop at Costco today (I know I go too much and I saw that Cineplex Great Escape Movie Passes and Cineplex Child Adventure Movie Passes are on sale! These don't go on sale very often so make sure to stock up so you can see the new Star Wars or the new Frozen movie! Remember, you can redeem these online ahead of time online and even pay to upgrade to IMAX!  Check out my post here to see how to book these coupons online to save time and book seats from your computer.  https://cocowest.ca/2018/05/costco-cineplex-movie-tickets-a-great-escape-a-great-deal-just-got-better/
4 X $50 Costco Cash Card Contest Information
I hope everyone's back to school week is going well!  I noticed the other day that my Facebook group has surpassed 110,000 followers!  Thanks to everyone who has shared my blog with family and friends!  To celebrate, for the first time I will be giving away four (4) $50 Costco Cash Cards!  To enter, find my Facebook contest post and comment with how long ago you found my blog (even if it was this week) and and Tag a Friend who you think would find this page useful (use the @ symbol before their name)!!!   I will randomly choose the winners from all the comments.  You can go to the Facebook post to enter the contest directly here: https://www.facebook.com/costcowestcoupons/posts/1303554573138239
I'll be picking the winners next Monday, September 9, 2019!  Good Luck!
Happy Shopping!  See you Monday!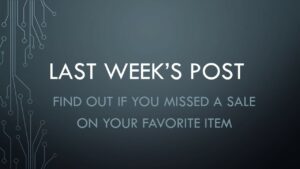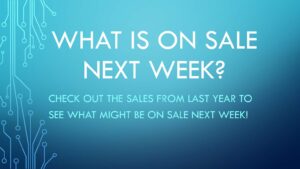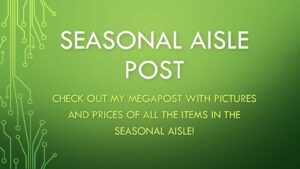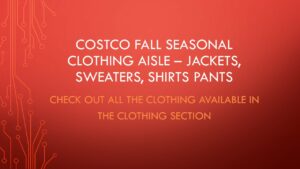 Costco Flyer & Costco Sale Items for Sep 2-9, 2019 for BC, Alberta, Manitoba, Saskatchewan