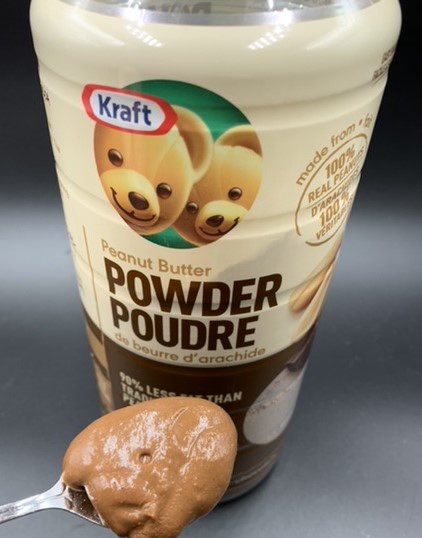 Lacking fat and flavor!
Please note that this review was not paid for or sponsored by any third party. I purchased this product with my own money and the opinions in this review are strictly my own. I am not affiliated with Costco or any of its suppliers. I am just a fan of the company. I write these reviews to help my fellow shoppers.
I posted a review over a year ago for the PB2 Powdered Peanut Butter from Costco. Recently I picked up this Kraft Chocolate Peanut Butter Powder hoping it would be similar since my Costco locations are no longer carrying the PB2 that I enjoyed.
Convenience
Powdered peanut butter is super convenient because you can add it to so many various foods! Smoothies, oatmeal, baking, in plain yogurt or even just on toast or crackers. The best before date is about six months from the date I purchased it and you can keep it in your pantry. It comes in a plastic container with a plastic flip top cap that has holes so you can sprinkle the powdered peanut butter over your oatmeal or in your blender if you're making a smoothie. If you want to use the powder to make something that resembles peanut butter than you do have to add a bit of water to the powder. I've heard from readers that powdered peanut butter is great when they've visited really hot and humid places.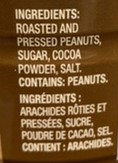 Cost
I paid $8.99 Canadian for the 510 gram container of powdered peanut butter. You're definitely paying for the novelty of it being powdered.
Nutrition
The ingredients list is short but sadly the second ingredient listed is sugar. Three tablespoons of powder is 60 calories, one and a half grams of fat, three grams of sugar and six grams of protein, 90 mg of sodium, seven grams of carbohydrates and two grams of fibre. If you're looking for a low fat peanut butter alternative, this definitely has less fat than traditional peanut butter. However that fat in real peanut butter is healthy fat and it's essential for us as humans to have a little fat in our diets.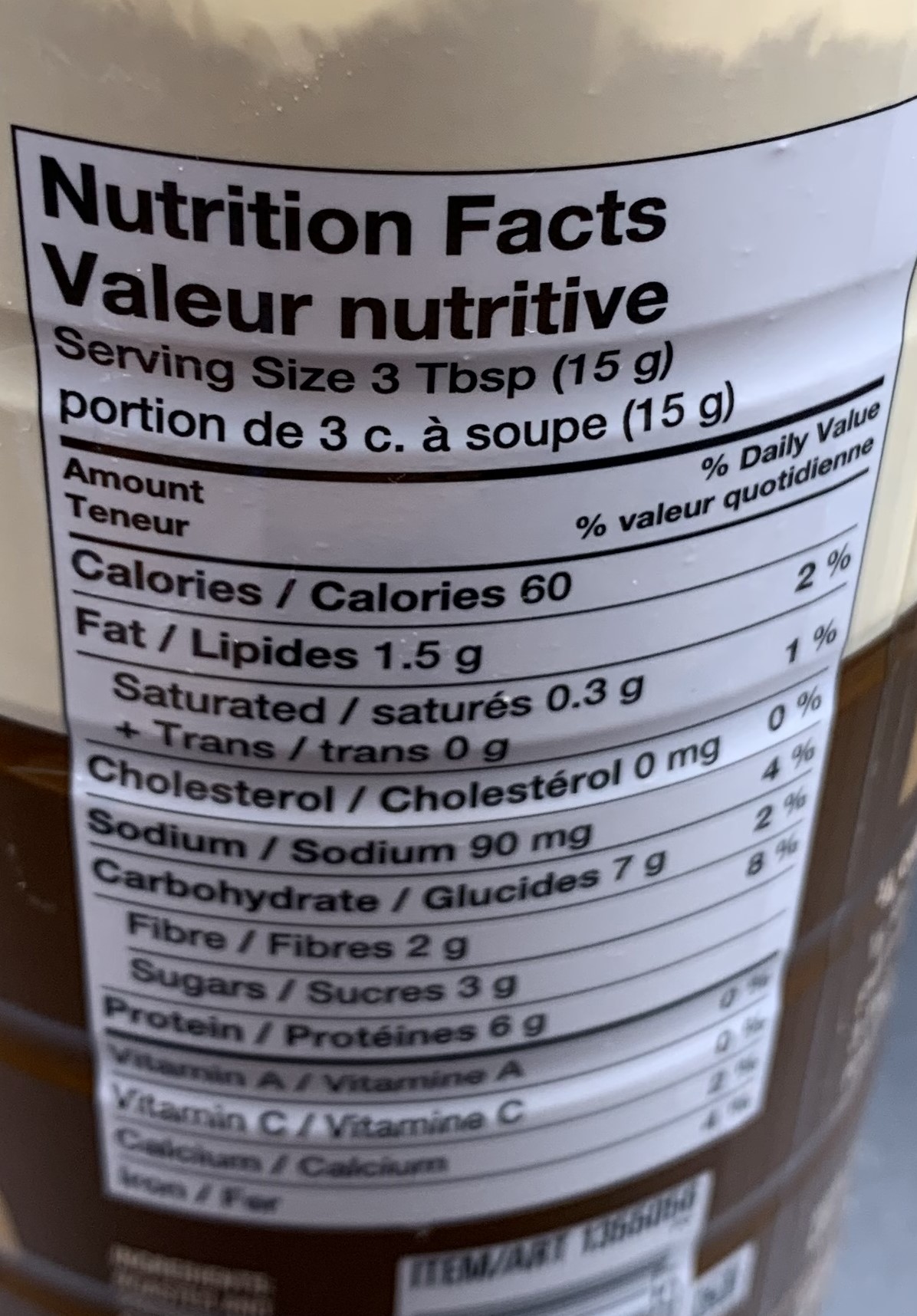 Taste
I'm super disappointed by the Kraft Chocolate Peanut Butter Powder. First of all I didn't realize that it was chocolate flavored until I got home but that didn't bother me very much. What does bother me is this doesn't really taste like peanut butter or chocolate. The flavor is completely lacking. It's not sweet despite having a bit of sugar, it's not peanut-y and definitely lacks any chocolate flavor. I'm sitting here eating it trying to convey what it tastes like and I've decided it tastes kind of like burnt nuts with the slightest hint of cheap cocoa powder. It probably tastes better when mixed into oatmeal or a smoothie but I'd pass on this if you're hoping for it to resemble real deal peanut butter and slather some on a piece of toast, the texture isn't creamy and there's little flavor.
I wish Costco would bring back the PB2 Powdered Peanut Butter, I used to eat it on toast and bagels and actually preferred the taste to some non powdered peanut butter!
Convenience: 10/10
Cost: 5/10
Nutrition: 6/10
Taste: 3/10
What's your favorite way to eat nut butters? On toast, in oatmeal, in smoothies? 

For More Costco Food Reviews Visit Costcuisine Costco Food Review Blog