Costco Flyer & Costco Sale Items for Dec 30, 2019 – Jan 5, 2020, for BC, AB, SK, MB
Location: Port Coquitlam Costco
Hi Everyone!
Just reporting in for the last Costco post for the decade!  Any of the Costco's I have been to have certainly died down from their peak before Christmas – unless you are looking to do returns. If you are doing returns, I'd suggest waiting a week or two because the lines are crazy.
I noticed that the Adult and Kids Contigo water bottles are back in stock.  They haven't been in stock for a while so it is nice to see these back in the store.  A lot of the sales this week look like they end on January 31, 2019 so please make sure to check the expiry dates of any products that you see that may interest you.
This is the best time of the year to buy Duracell Batteries and Ziplock bags and containers as they are all on sale this week.  For those interested in Kaisay Whey Protein Powder, I would expect that it will go on sale next week.  Costco will be getting rid of its seasonal Christmas and toy inventory and getting in furniture and exercise equipment over the next couple weeks.
Wednesday's Seasonal post will be the Clothing, Shoes and Undergarments section.  There are a few new items there and I always get asked to post this section more frequently.
Happy Shopping
BC Holiday Hours (for stores that open at 9:00AM)  If someone takes a picture of the other provinces, I will post it!)
DON'T MISS OUT ON THESE POSTS
Costco Winter Aisle 2019 Superpost! Last Minute Gifts -Books, DVDs & Gift Certificates (Dec 18, 2019)
Costco Fall Aisle 2019 Superpost! Apple Computers (NEW) TVs, Electronics, Speakers Section (Nov 21, 2019)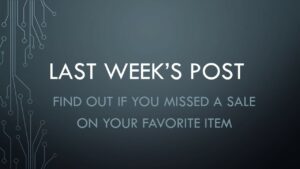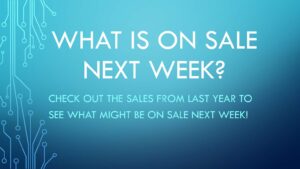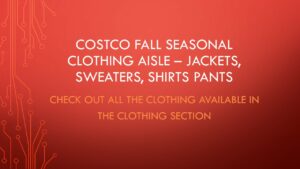 Costco Flyer & Costco Sale Items for Dec 30, 2019 – Jan 5, 2020, for BC, AB, SK, MB
Costco Flyer & Costco Sale Items for Dec 30, 2019 – Jan 5, 2020, for BC, AB, SK, MB