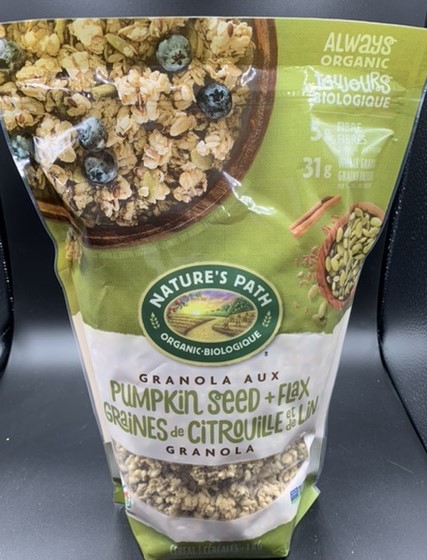 A very simple versatile granola!
Please note that this review was not paid for or sponsored by any third party. I purchased this product with my own money and the opinions in this review are strictly my own. I am not affiliated with Costco or any of its suppliers. I am just a fan of the company. I write these reviews to help my fellow shoppers.
Recently when I was at Costco I saw a new kind of granola I thought I'd try and review! The Nature's Path Organic Pumpkin Seed + Flax granola!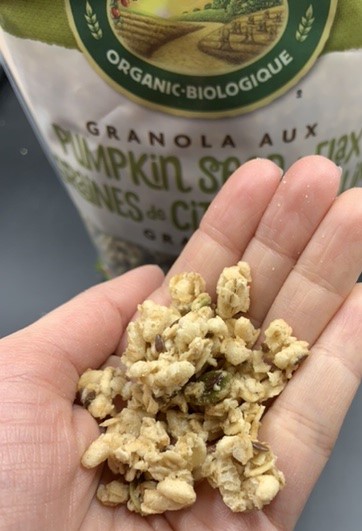 Convenience
This granola is delicious with yogurt and berries, you can eat it alone, or with milk or even top your oatmeal or smoothie with a bit. The best before date is about nine months from the date I purchased the bag and the bag is also resealable. I think you could probably make a similar granola pretty easily at home but buying this from Costco is much more convenient!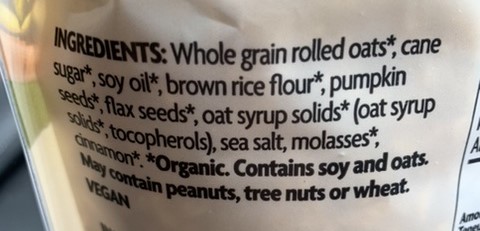 Cost
I paid $9.99 Canadian for this 1 KG bag of granola. Reasonably priced for a pretty large bag of granola!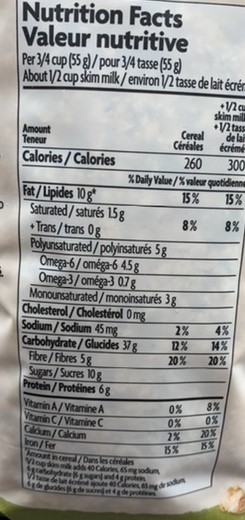 Nutrition
A ¾ cup serving is 260 calories, 10 grams of fat, 10 grams of sugar, six grams of protein, five grams of fibre, 45 mg of sodium and 37 grams of carbohydrates. I find it's really easy to eat quite a big portion of granola without really realizing it! The second ingredient listed is cane sugar so this is definitely not sugar free. Also this is not gluten free or nut free.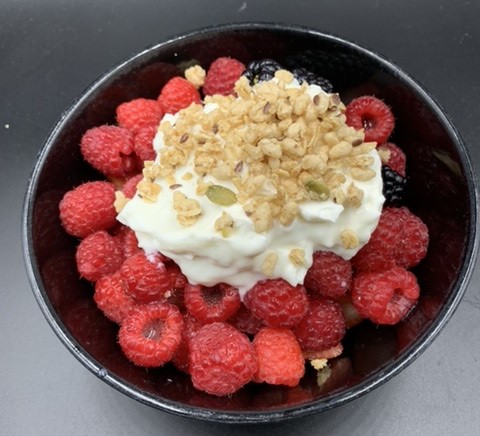 Taste
I actually really enjoyed this granola! One thing I noticed right away is that this tasted like a very simple granola and it's not as crunchy or hard as the other granola I've tried from Costco such as the Nature's Path Coconut & Cashew Butter Granola or Kirkland Signature Ancient Grains Granola. It didn't have a ton of the big chunks of crunchy hard to break pieces of granola and tasted like a cereal/granol hybrid. It's lightly sweetened and there's a bit of cinnamon flavor but overall there isn't a super strong flavor to the granola. There's a decent amount of pumpkin seeds in the granola which add a little extra texture and crunch and it also contains flax seeds. This probably isn't my favorite Costco granola I've tried but I still enjoyed it.
I think I prefer the Nature's Path Organic Coconut & Cashew Butter Granola but this was definitely still tasty. If you're looking for a lighter, simple granola and enjoy pumpkin seeds and flax you may enjoy this!
Cost: 8/10
Convenience: 10/10
Nutrition: 5/10
Taste: 7/10
What's your favorite kind of cereal to purchase from Costco? Are you a granola fan?