Costco Flyer & Costco Sale Items for Aug 5-11, 2019 for BC, Alberta, Manitoba, Saskatchewan
Hi Everyone!
EDIT#1:  You guys are certainly putting a strain on my servers this week!  Sorry for the slow loading times.  I'll try to fix this by next week!
This has been a pretty hot weekend over here! I hope everyone has a chance to spend some time with family and friends over the long weekend.  This week I went out to the Abbotsford Costco so I could also pick up some fresh Chilliwack corn for our BBQ tonight!
Costco has done something strange with the flyer handouts this week.  It seems as though there are only 3 items on the flyer that are on sale for this week.  For the rest of the items you will have to wait until next week to get them.  I'm not sure why they have done this.  It seems strange that there are only 4 advertised items for sale this week.  Nevertheless, I have about 147 pictures of clearance and sale items that are not advertised for you here this week!
EDIT #2: It looks like Costco uploaded the wrong flyer for next week instead of this week.  I updated the flyer to reflect the correct week.  If you want to see next week's flyer (for Kirkland Signature Baby Wipes and Leanfit Whey Protein Powder) you can visit here:  https://cocowest.ca/2019/08/costco-open-today-kirkland-baby-wipes-leanfit-whey-protein-powder-sale-next-week/
I did see that there was a "Bring a Friend" Membership promotion, where if you sign up a friend for a membership each of you will get a $25 Costco Cash Card.  This is an in-store promotion only, so if you have a friend who needs a membership, this is a good time to sign them up!
Just remember that Kirkland Signature Baby Wipes and Leanfit Whey Protein Powder are on sale next week.  FYI, the price of the Baby Wipes has gone up to $22.99 from the last time I recorded it in March.  If you are completely out, you can always purchase the products this week at regular price and then price match them at the returns desk next week.
There are some great BBQ deals this week. I bough some Lean Ground Beef Patties, Harvest Meats BBQ Wieners, Gogo Squeez Organic Apple Pouches, Kirkland Carbonated Spring Water, Bounty Paper Towels, Prairie Creek Kitchen Bison Sausages and some Boneless Skinless Chicken Thighs for my BBQ today.
Kirkland Signature Coconut Oil is on sale this week – I think this product only goes on sale once a year – so make sure to stock up.  I grabbed a couple of Weber Vitamin D3 Drops for the little one.  Lastly, I had to pick up a little toddler winter jacket for my son.  They come in sizes 18m to 3T – and they just started stocking them in stores.  I was really tempted to get some Sharpies and some more paper, but I held off (this time).
Happy Shopping! See you on Thursday!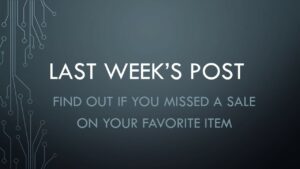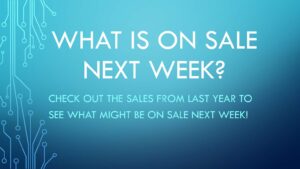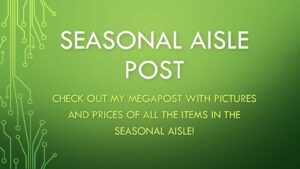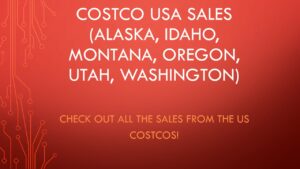 Costco Flyer for Aug 5-11, 2019, 2019 for BC, Alberta, Manitoba, Saskatchewan
Costco Sale Items for Aug 5-11, 2019 for BC, Alberta, Manitoba, Saskatchewan