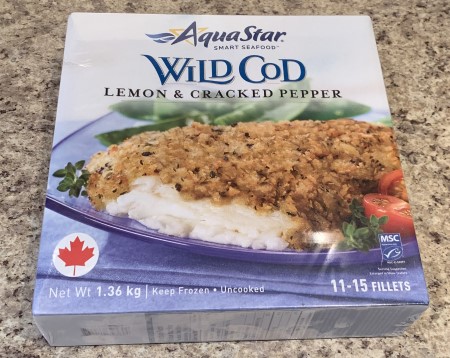 Flaky and full of flavor
Please note that this review was not paid for or sponsored by any third party. I purchased this product with my own money and the opinions in this review are strictly my own. I am not affiliated with Costco or any of its suppliers. I am just a fan of the company. I write these reviews to help my fellow shoppers.
Hi it's Natalie from the Costco food and product review fan blog  Costcuisine! If you like my reviews for Costco food products the greatest thing you can do is follow me on  Instagram or Facebook and also tell yours friends about my blog Costcuisine where I review tons of Costco food products each week!  In the last week I reviewed the Costco Sweet Maui Onion Kettle Chips, Innofoods Dark Chocolate Keto Nuggets and the Costco Everything Bagel Seasoning, 
Sometimes I crave fish and chips at home so today I'm reviewing the Costco AquaStar Smart Seafood Lemon & Cracked Pepper Wild Cod.
Cost
The regular price for the cod is $18.99 Canadian but I was able to get it on sale for four dollars off. There's 11-15 fillets in the box

Convenience
A super simple, easy and convenient dinner! All you do is bake the cod in the oven at 425 degrees farenheit for 18-22 minutes. The cod needs to be kept frozen and you can find it in the freezer section at Costco.  It goes well with fries, a salad, vegetables, rice or even potatoes.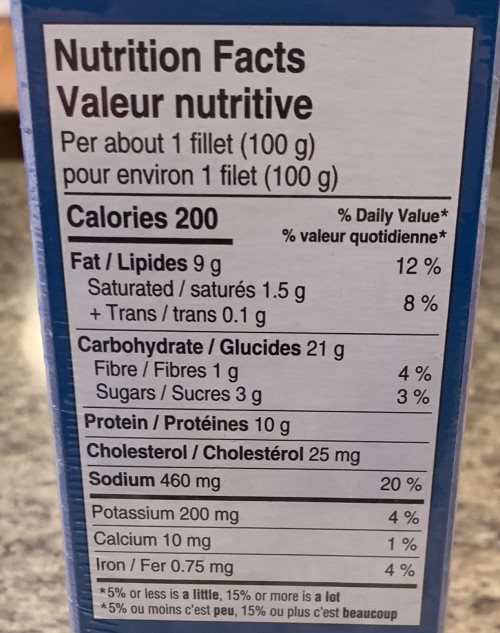 Nutrition
One fillet is 200 calories, nine grams of fat, 21 grams of carbohydrates, one gram of fibre, three grams of sugar, 10 grams of protein and 460 mg of sodium. Definitely not the healthiest fish option available. The cod contains wheat and soy ingredients.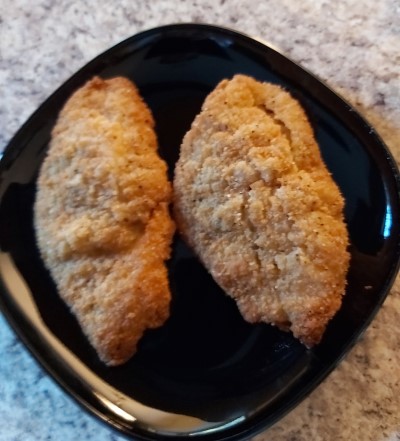 Taste
This is actually pretty good! The cod was moist, light and flaky and the breading was nice and crisp, not soggy at all. There's a pleasant lemon flavor combined with a little bit of kick from the cracked pepper. I found the cod flavorful enough and didn't think it needed any additional sauce or vinegar. It wasn't "fishy" tasting at all either.
This was fun to try and definitely curbed my fish and chips craving! If you're someone who enjoys fish and chips style cod at home you might want to try this out.
Cost: 7/10
Convenience: 8/10
Nutrition: 6/10
Taste: 7.5/10