Costco Flyer & Costco Sale Items for Aug 10-16, 2020, for BC, AB, SK, MB
Location: Langley, BC Costco Warehouse
Hi Everyone,
I hope everything is going well!  Sorry about the late post again.  The pandemic has made it really hard to get the posts up as early as I have wanted to since we have the kids at home.  The good news is that (hopefully) school and daycare will be starting up again and I will be able to get these posts up nice and early.  My goal is before 12:00PM Pacific Time!  Also, we are almost completed the first phase of the website upgrade where we will start adding product labels the the photos.  These labels is the first stage of adding some exciting new features to the website including sale notifications and product searches!
Thanks to everyone who has purchased an early access membership as I wouldn't have been able to complete this project without it!  Remember, that the sale for early access members ends in a couple of weeks!
There were lots of sale items this week, but, all you really need to know is that Anna / Elsa Frozen costumes are in stock as well as Baby Shark Costumes that go up to 24 months.
Happy Shopping!
I have re-opened the "FOUNDERS" discount for the Early Access to the blog.  The Early Access gives you access to the Monday posts on Monday afternoon instead of Tuesday Morning at a cost of $19.97 for one year (52 weeks).  You will also have the option of signing up for a new customizable mailing list so you can choose to the updates you want.  If you decide to purchase an Early Access Membership and use the discount code "FOUNDERS" before 2020-08-31, you will get $10 off your annual membership AND have that rate grandfathered forever!
Once you have signed up, to get the early pictures, just use your username and password at the following login: http://cocowest.ca/cocologin  When you are signed in, you will be able to see the pictures as soon as they are published on Monday!
If you don't sign up for Early Access, no problem!  The blog is still free and will be available to everyone on Tuesday Morning at 5:00AM Pacific time.
Go here for the latest Costco Coronavirus updates: https://www.costco.ca/coronavirus-response.html
If you live in BC, you can see the Covid-19 Safety Plan (British Columbia): https://www.costco.ca/bc-safety-plan.html
Stay safe and remember to wash your hands with soap and water often!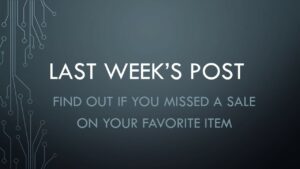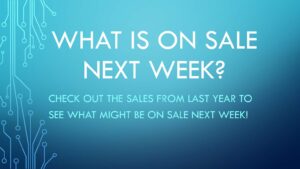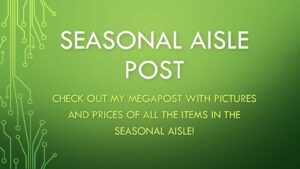 Costco Flyer  for Aug 3-30, 2020, for BC, AB, SK, MB

Costco Flyer & Costco Sale Items for Aug 10-16, 2020, for BC, AB, SK, MB
CLICK BELOW to see the rest of the flyer items for August 3-30, 2020