Costco Flyer & Costco Sale Items for Jan 11-17, 2021, for BC, AB, SK, MB
Location: Langley, BC Costco Warehouse
Hi Everyone!
I hope you all had a good weekend!  This was an interesting afternoon!  I finished editing all the comments about an hour ago, when I accidentally clicked the "back" button on my browser and lost all my changes.  I ended up having to take a break to eat before going at it again.
There were quite a few sales available this week including the Medline Momentum Rollator and the Star Elite Personal Table 30″ which I have not seen in store before!
Make sure to remember that the Executive Coupons are available right now here: https://cocowest.ca/2021/01/costco-executive-coupons-january-4-17-2021/
If you want to see a preview of next week's coupons go here: https://cocowest.ca/2021/01/preview-costco-flyer-for-january-18-31-2021/
FOUNDERS DISCOUNT FOR EARLY ACCESS RETURNS!
For those of you who are interested in supporting the blog, I have reactivate the "FOUNDERS" discount code!  We will be making some significant changes to the blog this year and are using the proceeds to improve the website and add a search and notification function for sales.
The Early Access Membership not only allows you to support the blog directly, but it also grants you a personal login to access the sales posts as soon as they are published!  I have also included a premium newsletter service that notifies you as soon as a post is published!
If you are interested in the Early Access Membership, you can join at the following link:  https://cocowest.ca/register/
Happy Shopping!
Go here for the latest Costco Coronavirus updates: https://www.costco.ca/coronavirus-response.html
If you live in BC, you can see the Covid-19 Safety Plan (British Columbia): https://www.costco.ca/bc-safety-plan.html
Stay safe and remember to wash your hands with soap and water often!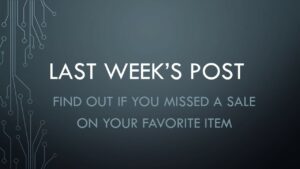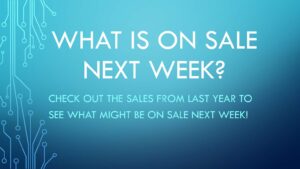 Costco Flyer for Jan 11-17, 2021, for BC, AB, SK, MB

Costco Sales for Jan 11-17, 2021, for BC, AB, SK, MB