Costco Flyer & Costco Sale Items for Jan 4-10, 2021, for BC, AB, SK, MB
Location: Willingdon, BC Costco Warehouse
Hi Everyone!
I hope you are all doing well!  We still have one day left before my daughter starts school, so the holidays are still on for some people.  There were really a lot of sale items this week and it took much longer to take the photos and edit them this week.
Thanks to everyone who has signed up for the Early Access Membership.  I have a web developer working on upgrading the site and so far it looks great!  Once the site has been upgraded to the new theme, I will have the ability to add new lots of new features to the site to help everyone save money!  If you are wondering what else I could do to save you money, how about a feature where you are automatically notified of sales on certain products?  Maybe even a feature where you can scan in your receipt and the blog will notify you if one of the products your purchased goes on sale or goes on clearance?  Anyways, I have lots of thoughts about how I can help people save money at Costco!  So thanks again to those who have signed up.  I don't have the skills to program all these new features in, so I have hired custom developers.  That is where the money for memberships is going.
I'm off to watch my daughter who is patienly sitting next to me waiting to finish my post!
FOUNDERS DISCOUNT FOR EARLY ACCESS RETURNS!
For those of you who are interested in supporting the blog, I have reactivate the "FOUNDERS" discount code!  We will be making some significant changes to the blog this year and are using the proceeds to improve the website and add a search and notification function for sales.
The Early Access Membership not only allows you to support the blog directly, but it also grants you a personal login to access the sales posts as soon as they are published!  I have also included a premium newsletter service that notifies you as soon as a post is published!
If you are interested in the Early Access Membership, you can join at the following link:  https://cocowest.ca/register/
Happy Shopping!
Go here for the latest Costco Coronavirus updates: https://www.costco.ca/coronavirus-response.html
If you live in BC, you can see the Covid-19 Safety Plan (British Columbia): https://www.costco.ca/bc-safety-plan.html
Stay safe and remember to wash your hands with soap and water often!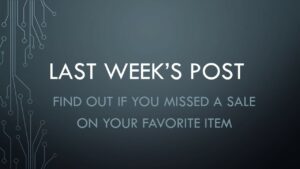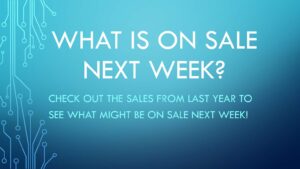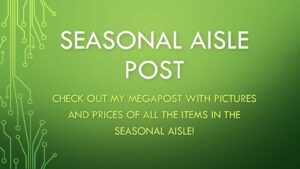 Costco Flyer for Jan 4-10, 2021, for BC, AB, SK, MB

Costco Sales for Jan 4-10, 2021, for BC, AB, SK, MB