Costco Flyer & Costco Sale Items for  Jan 6 -12, 2020, for BC, AB, SK, MB
Location: Abbotsford Costco
Hi Everyone!
I don't know about you guys, but I was pretty happy to drop my kids off at daycare today!  They were getting a little crazy from a lack of schedule, no naps and constant stimulation.  I think it will be good for everyone to go back to their regular routine.
If you are an Costco Executive Member, make sure you check out my Costco Executive Member Coupon post here.  The coupons were located in the Costco Connection Magazine (which I didn't get this month for some reason).  If you lost your magazine, you can always pick up a set of coupons from the Membership Desk at your local Costco.  They seem to always have a couple extra copies there.
There were lots of items on sale this week.  It looks like there are lots of great items for kids lunches like Cheese Strings, Balderson 2 year Cheese Portions, Sargento Balanced Breaks Protein Snacks, Iogo Nano Yogurt Drinks, Kraft Cheese Singles, Dole Fruit Salads, Dole Dried Peaches, Dole Mandarins, Ziplock Bags, Ocean's Snackits, Ritz Bitz Sandwiches, Larabars, Made Good Organic Granola Mini Bites, Pepperidge Farm Goldfish Crackers, and Phillipine Dried Mangoes.
Kaisan Leanfit Whey Protein Isolate is on sale too this week.  This only goes on sale twice a year so make sure to stock up when it does!
Happy Shopping!
DON'T MISS OUT ON THESE POSTS
Costco Winter Aisle 2019 Superpost! Last Minute Gifts -Books, DVDs & Gift Certificates (Dec 18, 2019)
Costco Fall Aisle 2019 Superpost! Apple Computers (NEW) TVs, Electronics, Speakers Section (Nov 21, 2019)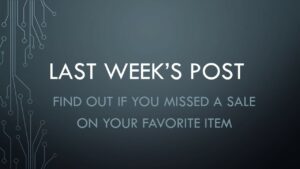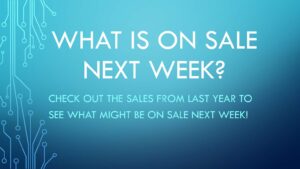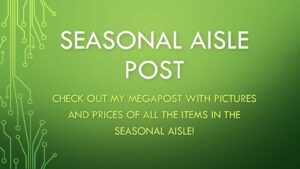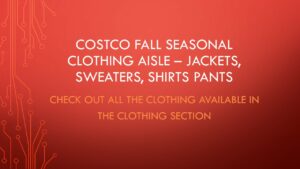 Costco Flyer for  Jan 6 -12, 2020, for BC, AB, SK, MB

Costco Sale Items for  Jan 6 -12, 2020, for BC, AB, SK, MB