Costco Flyer & Costco Sale Items for Mar 9-15, 2020, for BC, AB, SK, MB
Location: Port Coquitlam, BC Costco Warehouse
Hi Everyone,
The Early Access Post is out a little later than normal today.  Our family was actually supposed be taking a trip to Disneyland tomorrow, but my son has been coughing and had a fever last night.  On top of the parent's lack of sleep and the uncertainty over the Covid-19 virus in California, we decided to cancel.  We had spent the morning at the doctors office getting notes for insurance and cancelling all our planned activities.  For me, the big thing that tipped the scale was that there have been fewer than 800 people tested in all of California, which has the same population as all of Canada.  It is hard to know what the right thing to do, but I don't think you can ever go wrong with trying to protect your family.  Also breaking the news to my 4 year old daughter was awful.  Hopefully things settle down soon and we can re-book everything in short order.
I must give a shout out to the Courtyard by Marriott Anaheim Theme Park Entrance.  Even though we had purchased a non-refundable advanced purchase rate, they offered us a full credit for a future stay.  Air Canada was not so flexible (EDIT 2020-03-10  Thanks for all your suggestions and good wishes.  Air Canada has offered us a credit of what we paid for our tickets towards a future flight!)
Anyways back to the sales.  Huggies Pull-Ups are still on sale and if you are looking to buy Huggies Natural Care Wipes, I predict that they will be on sale next week (if we go by last year's post) Puma Socks, Wildbrine Sauerkraut, and Stoned Wheat Thins made this list for me this week.
Hopefully next week is a little better!
Happy Shopping!
DON'T MISS OUT ON THESE POSTS
Costco Winter Aisle 2019 Superpost! Last Minute Gifts -Books, DVDs & Gift Certificates (Dec 18, 2019)
Costco Fall Aisle 2019 Superpost! Apple Computers (NEW) TVs, Electronics, Speakers Section (Nov 21, 2019)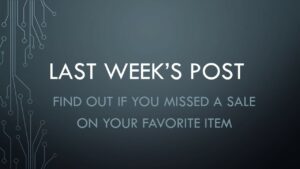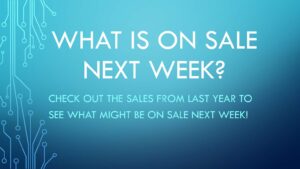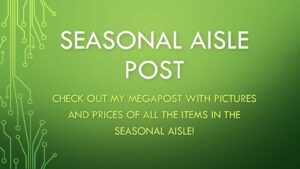 Costco Flyer & Costco Sale Items for Mar 9-15, 2020, for BC, AB, SK, MB

Costco Flyer & Costco Sale Items for Mar 9-15, 2020, for BC, AB, SK, MB