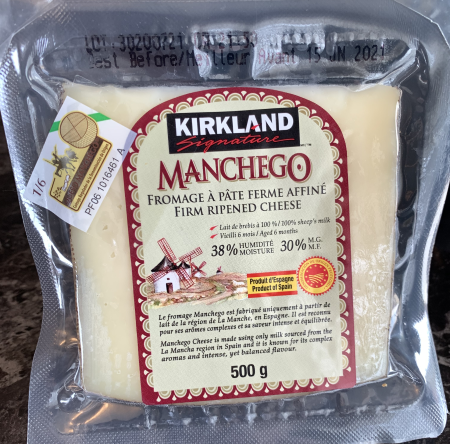 Hi it's Natalie from the Costco food and product review fan blog  Costcuisine! If you like my reviews for Costco food products the greatest thing you can do is follow me on  Instagram or Facebook and also tell your friends about my blog Costcuisine where I review tons of Costco food products each week! You can also check out my Youtube Channel where I do video reviews for Costco products! 
I don't usually buy or try much cheese from Costco, I usually stick to the regular mozzarella and cheddar but I decided to switch things up and try this Kirkland Signature Manchego Cheese and review it! This can be found in the refrigerated deli section at Costco near all the other cheeses and cold-cut meats.
I paid $12.99 Canadian for the 500 gram block of Manchego cheese which I feel is quite reasonable for a decent-sized high-quality block of cheese from Spain!
The best before date on the cheese is almost four months from the date I purchased the cheese. Once opened the packaging does reseal but doesn't have a great seal so I also stuck it in a plastic bag. It needs to be kept refrigerated. I think if you had a food-saver you could easily vacuum pack some cheese slices and freeze them!

Per three centimeter cube or 30 grams there are 140 calories, 11 grams of fat. 250 mg of sodium, zero grams of carbohydrates, zero grams of fibre, zero grams of sugar and eight grams of protein. The ingredients list is extremely short and sweet with manchego sheep's milk being the main ingredient!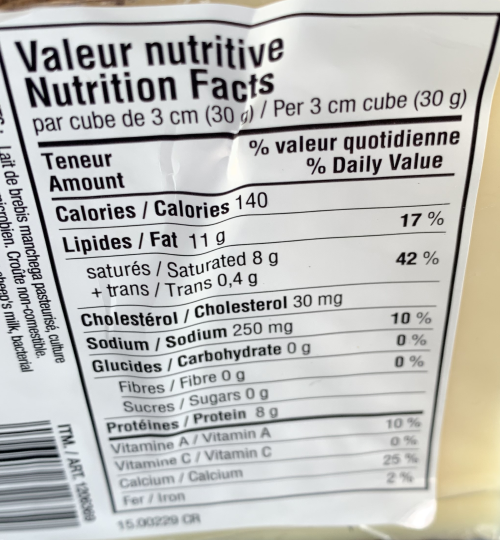 I absolutely loved the taste of the Manchego cheese and am so glad I picked it up. I'll mention first that the rind isn't edible so peel or cut that off. The cheese is semi-hard and appears a little oily on the outside, it's a pale yellow/white colour. The cheese is quite aromatic so if you really can't stand cheese with a bit of scent you might want to skip this one. The cheese is rich and buttery and you can taste the high fat content of the sheep's milk. I found the Manchego cheese creamy, nice and salty and strongly flavored, it has a slight sharpness but doesn't have that super old aged flavor. This would be great on a charcuterie board, with crackers, wine, fruit or would make a fantastic fancy grilled cheese. If you're in the mood to try a new cheese, I highly suggest checking out this one!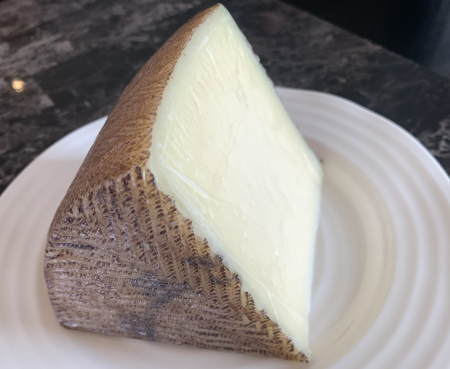 I would totally buy the Manchego cheese again. I think it's nicely in-between a basic mozarella and super fancy old-aged sharp-tasting artisan cheese so I can see this being liked by many. The price is also super reasonable considering its sheep's milk cheese from Spain!
Cost: 9/10
Convenience: 10/10
Nutrition: 8/10
Taste: 9/10
What's your favourite kind of cheese to buy from Costco?