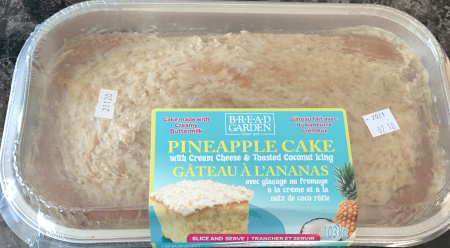 If you like my reviews for Costco food products the greatest thing you can do is follow me on Instagram or Facebook and also tell your friends about my blog Costcuisine where I review tons of Costco food products each week! You can also check out my Youtube Channel where I do video reviews for Costco products! 
Today I'm reviewing the Bread Garden Pineapple Cake that I found during my last trip to the Costco bakery section! I absolutely love pineapple flavoured desserts so was excited to try this.
I'm just going to be honest, do not buy this cake. You will be disappointed. This cake is very dry and crumbly, also really bland. It's not absolutely terrible but it's definitely not great. The icing was what I disliked the most, it wasn't good at all and just tasted like sugar. I was hoping for a tangy, delicious cream cheese icing. The whole cake was a big let down, the best part was the chunks of real pineapple.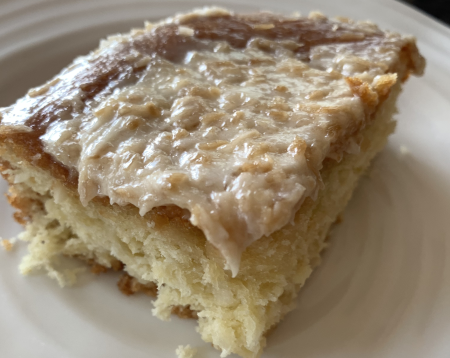 I paid $8.99 Canadian for the cake and unfortunately after trying it I feel it's way overpriced for what you get.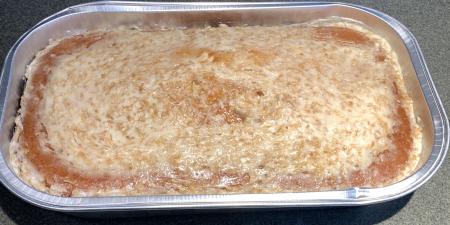 The cake had a best before date of a week from the date I purchased the cake. You can easily freeze the entire cake if you won't be eating it by the best before date or if you're going to eat it right away you can keep it out at room temperature. This cake could be enjoyed for breakfast, as a snack or dessert.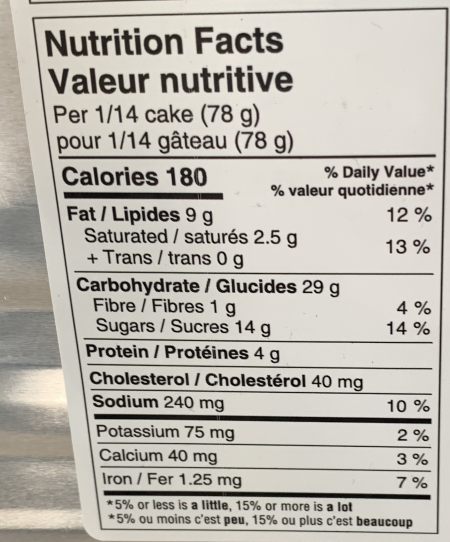 One fourteenth of the cake is 180 calories, nine grams of fat, 29 grams of carbohydrates, one gram of fibre, fourteen grams of sugar, four grams of protein and 240 mg of sodium. If you divide the cake into fourteen slices each slice would be quite small.

Definitely not healthy, the ingredients list is long wth ingredients like palm oil, corn syrup and sugar that a lot of people tend to avoid.
If you're a pineapple fan like me and think about picking this up in the bakery I recommend treating yourself to some other sweet pineapple treat!
Cost: 6/10 (wouldn't be overpriced if it was tasty)
Convenience: 10/10
Nutrition: 0/10
Taste: 3/10