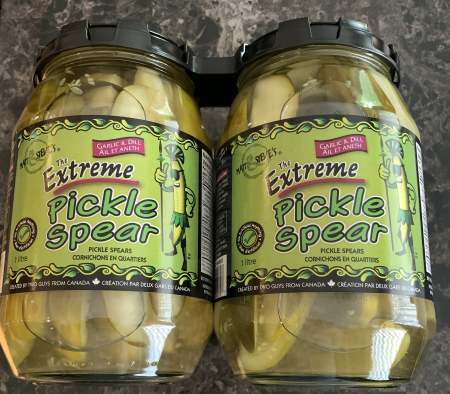 If you like my reviews for Costco food products the greatest thing you can do is follow me on Instagram or Facebook and also tell your friends about my blog Costcuisine where I review tons of Costco food products each week! You can also check out my Youtube Channel where I do video reviews for Costco products! 
We've been eating a ton of barbecue lately and delicious pickles are something that I always love to serve with barbecue burgers. The bright & fun packaging on the Matt & Steve's Extreme Pickle Spear from Costco caught my eye so I decided to try them last night and review them here.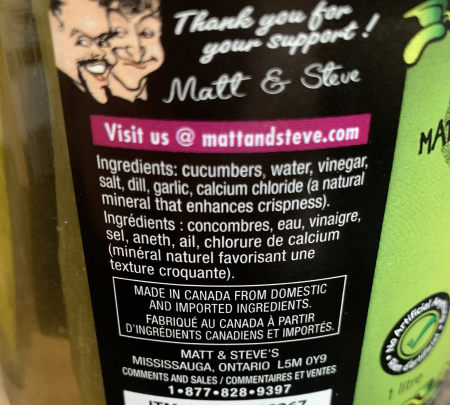 You get two large one-litre jars of pickle spears for $9.99 Canadian but if you can get them on sale like I did they were only $7.99 Canadian.
The best before date on the pickle spears is just under two years from the date I purchased them. They're best served chilled so pop a jar in your fridge when you buy them so they're ready to enjoy! These are awesome dill pickles for sandwiches, to snack on alone or to enjoy with burgers. They're also made by two Canadian guys which made me feel great about buying them and supporting Canadian!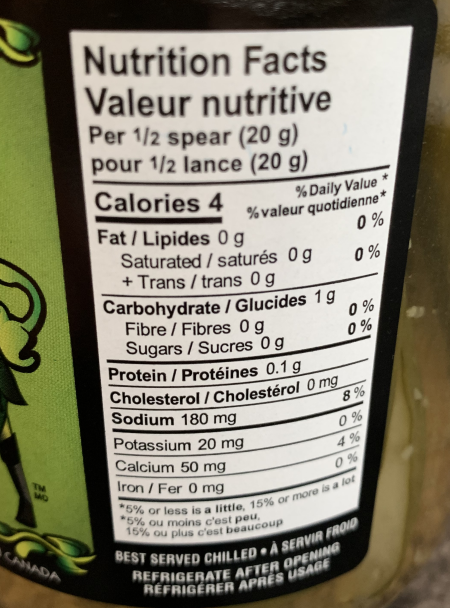 1/2 a pickle spear is four calories, zero grams of fat, one gram of carbohydrate (hello Keto people!), zero grams of fibre, zero grams of sugar and less than a gram of protein. There's 180 mg of sodium in 1/2 a spear. If you eat a whole spear that's almost 400 mg of sodium. Who eats half a spear? Pickles are known to be high in sodium though and are a flavorful, low calorie and low carb snack!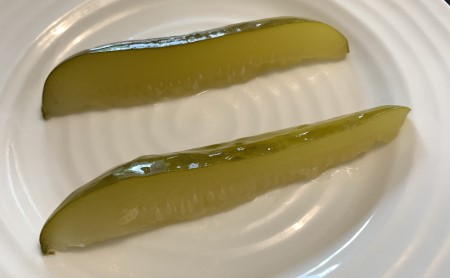 I tried the Extreme Pickle Spears with my friend last night and we both agreed they definitely have some zing to them and are probably the most flavorful pickles we've had. They're very crisp and full of garlic and vinegar flavors. They almost taste like they have a hint of spice but there aren't any ingredients that would point to any spicy flavor! Either way if you're a pickle fan, these are delicious.
Cost: 8/10
Convenience: 10/10
Nutrition: 7/10 (high in sodium)
Taste: 8.5/10