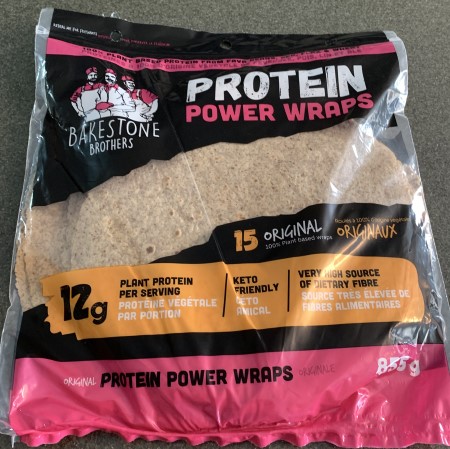 If you like my reviews for Costco food products the greatest thing you can do is follow me on Instagram or Facebook and also tell your friends about my blog Costcuisine where I review tons of Costco food products each week! You can also check out my Youtube Channel where I do video reviews for Costco products! 
I'm reviewing these new Bakestone Brothers Protein Power Wraps that I recently found in the Costco bakery section! These wraps are keto-friendly, full of plant-based protein, and are high in fibre.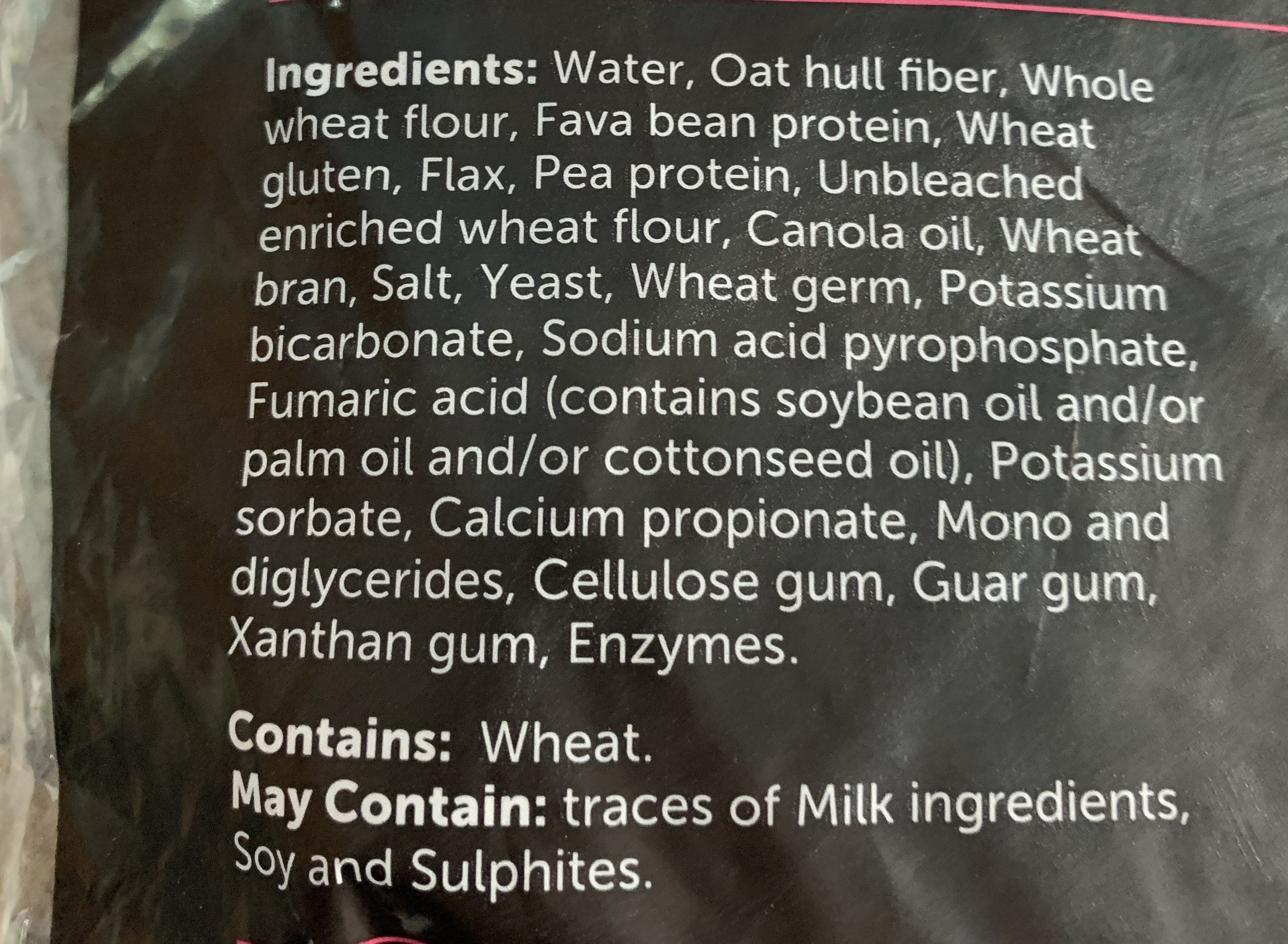 I paid $7.99 Canadian for a package of 15 decent-sized wraps, one wrap is almost as big as one of my large dinner plates.
There's a ton of different ways you can use these high-protein wraps. You can use them to make breakfast burritos, quesadillas, fajitas or add some cold-cut meats and fresh vegetables to make a wrap for dinner or lunch. The best before date on the wraps is about three weeks from the date I purchased the wraps. I always freeze things like this because I know I won't finish them by the best before date and these froze well.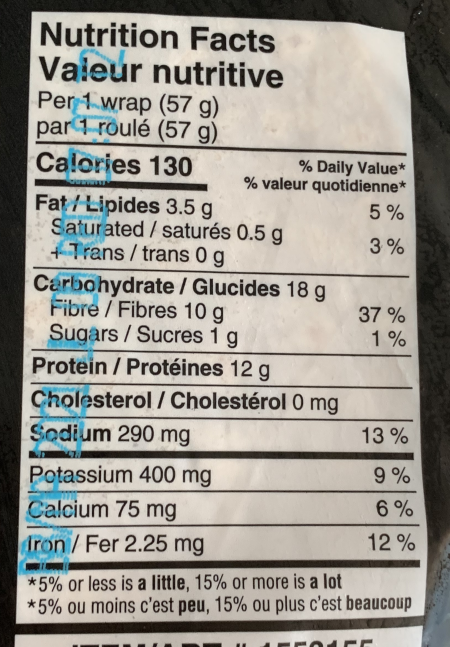 One wrap is 130 calories, three and a half grams of fat, 18 grams of carbohydrates, 10 grams of fibre, one gram of sugar, 12 grams of protein and 290 mg of sodium. These are loaded with fibre with makes them keto-friendly because it reduces the net carbs.
The wraps are not gluten-free and contain palm oil, cottonseed oil and soybean oil which I prefer not to see on the ingredients list of products that I buy that seem to be a healthier option.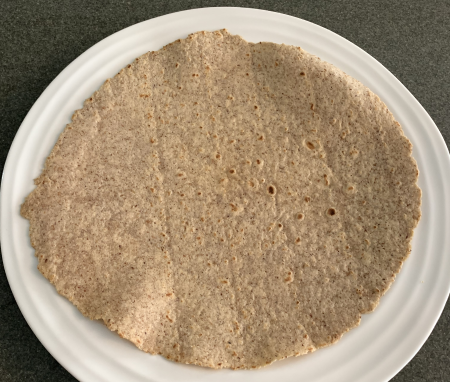 In my honest opinion, these didn't taste great. They have a bitter flavor and aftertaste that becomes increasingly stronger the more you eat the wraps and it also lingers after finishing the wrap. The texture is quite chewy as well. When it comes to flavor, there's not much flavor, but the flavor you do taste is mainly just bitter and unpleasant tasting. I would much prefer a piece of the Carbonaut bread from Costco. 
As someone who loves getting tons of protein and fibre in my diet, I wouldn't buy these again, I've found better-tasting high fibre wraps that also have a reasonable amount of protein that I'll stick to. I really enjoy the Dempsters Ancient Grains Tortillas from Costco but they aren't keto-friendly.
Cost: 7/10
Convenience: 10/10
Nutrition: 7/10
Taste: 5/10
If you've tried these wraps, what did you think of them?