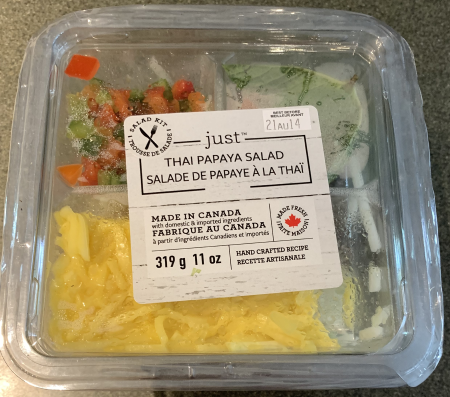 If you like my reviews for Costco food products the greatest thing you can do is follow me on Instagram or Facebook and also tell your friends about my blog Costcuisine where I review tons of Costco food products each week! You can also check out my Youtube Channel where I do video reviews for Costco products! 
I found this new Thai Papaya Salad when I was at Costco last and had to pick it up to try because I love reviewing new salads from Costco! You can pick up this salad in the cold produce room.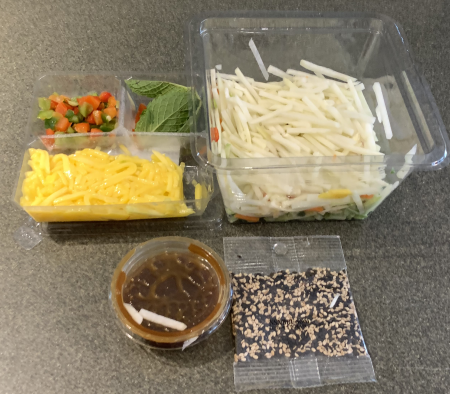 This is not a big salad at all! When shared between my husband and I we only got enough for two small to medium size side salads. One salad would be enough for one person to have a meal or for two adults and maybe one or two children to have as small side salads. I paid $7.99 Canadian for the salad and have decided that's pretty expensive for what you get.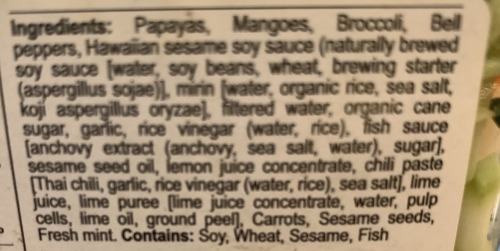 This makes a decent side salad or could be used to make a full lunch or dinner, I recommend adding protein like some chicken or salmon or even pork to go with it. All the components are neatly packaged so all you have to do is assemble and enjoy the salad. The best before date on the salad was about a week from the date we purchased it.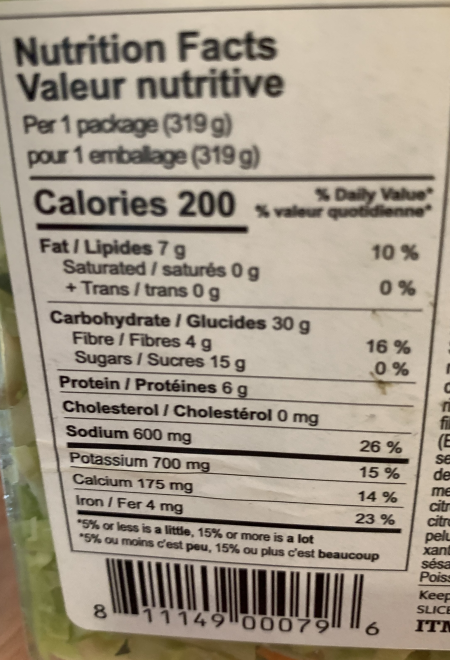 The whole salad isn't that many calories or fat, one package is 200 calories, seven grams of fat, 30 grams of carbohydrates, four grams of fibre, 15 grams of sugar, six grams of protein and 600 mg of sodium. That's a little high in sugar for my liking but it's most likely coming from the mango, papaya and cane sugar in the dressing.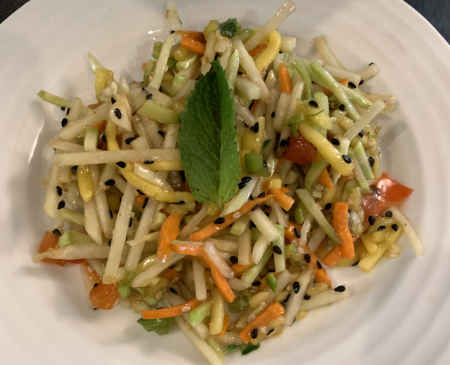 This wasn't as good as I had hoped for it has a lot of spice flavor from the dressing but not much other flavor. It's very colorful and very crunchy though. The dressing is actually quite spicy, too spicy for me and probably too spicy for a lot of folks. There's a bit of sesame flavor coming from the sesame dressing and sesame seeds. The peppers and mango add some sweetness that helps with the heat factor. This was too spicy for me but my husband was able to handle it.
Cost: 3/10
Convenience: 10/10
Nutrition: 8/10
Taste: 7/10