The Costco East & West Fan Blogs have partnered with Garnier to help them promote Garnier SkinActive Micellar Rose Water which is now available at Costco Warehouses Canada-wide.
This is a paid promotion and all opinions are my own… With that being said, I would never promote a product that I didn't sample and believe in.
***Read to the end of this review to find out how you can win 1 of 3 $50 Costco Cash cards!***
So on that note a big thanks to everyone who takes the time to read this!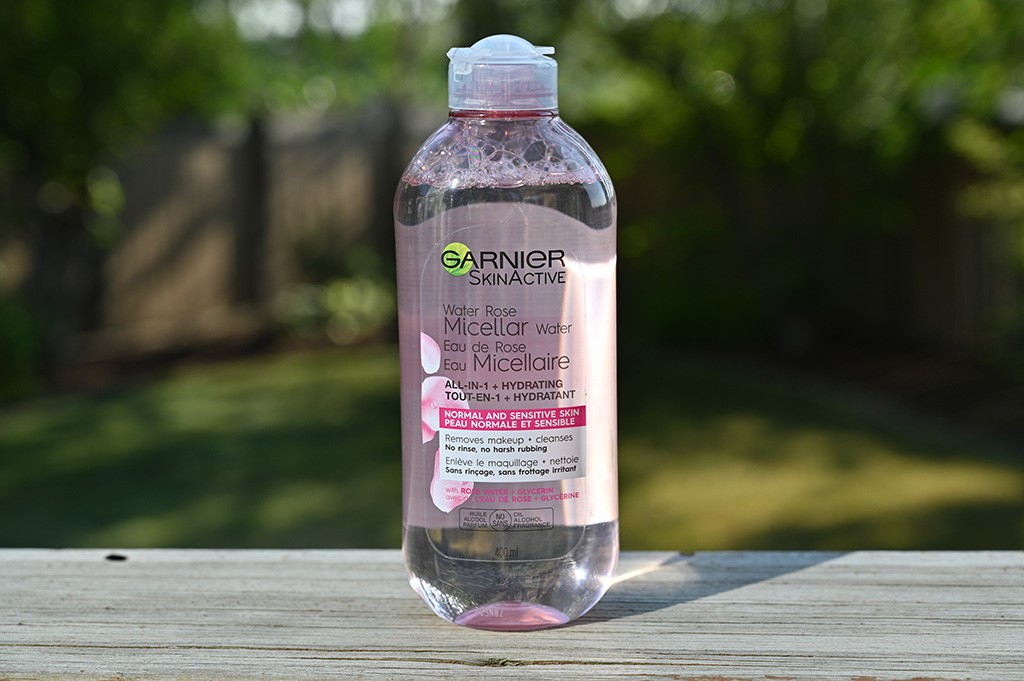 Hi everyone! It's Natalie from Costcuisine (the Costco food and product review blog) reviewing the Garnier SkinActive Micellar Rose Water All-In-1 hydrating facial cleanser and makeup remover!
Garnier SkinActive Micellar Water is an all-in-one cleanser that gently and thoroughly cleanses the skin and works amazingly well to remove eye makeup, foundation, lipstick, dirt and oil. I had never used Garnier SkinActive Micellar Water prior to reviewing it for Cocowest two years ago I have to tell you, I use it daily now and have repurchased it myself numerous times. This product removes my eye and face makeup so easily, even my stubborn waterproof mascara! Just a few gentle swipes with a cotton pad and my makeup is gone! I also have extremely sensitive eyes, and can confidently say this product does not bother my eyes in the slightest.
Micellar water contains "micelles" that work like tiny magnets to lift and remove dirt, oil and makeup, removing makeup and keeping my skin healthy is important to me. After using the Garnier SkinActive Micellar Water, I can definitely say I'll be continuing to use it. The Garnier SkinActive Micellar Water leaves my skin feeling refreshed and soft afterward. Even without rinsing my face there isn't any residue left behind.
The Garnier SkinActive Micellar Water is oil-free, alcohol-free and fragrance-free. The packaging is simple and practical. All you have to do to use it is pour a little bit on a cotton pad and wipe. I have used this product in the past while travelling and It's also great for long days where you want to quickly wipe off your makeup and go to bed, I also like to use it after doing yardwork in the sun all day to cleanse and freshen up my skin.
Over the past two years I've added the Garnier SkinActive Micellar Water All-in-1 facial cleaner to my skincare arsenal and will continue to use it as it's my favorite makeup remover!
Garnier SkinActive Micellar Water is available at Costco in a two-pack for $12.99 Canadian which is a great deal, one bottle lasts me quite a long time!  Right now this product is on sale until September 26, 2021 for $3.00 off!
If you aren't able to get into the store, you can also purchase the Garnier SkinActive Micellar Rose Water at Costco.ca.  The price is a little higher to reflect the cost of shipping, but is still a great deal!   https://www.costco.ca/garnier-micellar-rose-water%2c-2-x-400-ml.product.100800189.html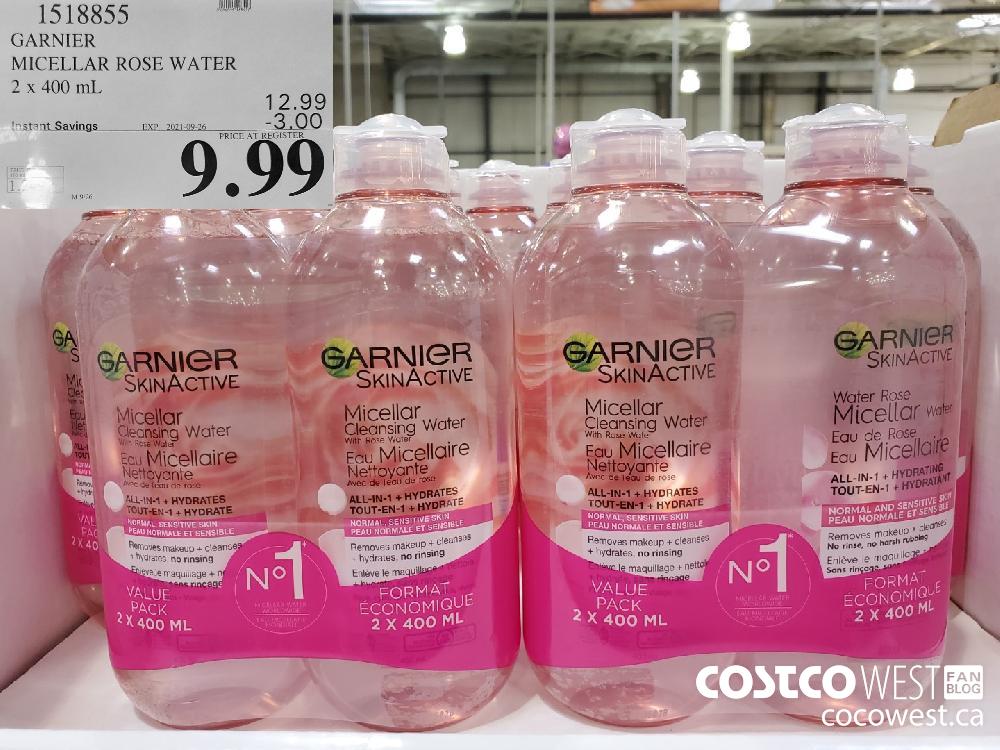 ENTER THE CONTEST!
L'Oréal has provided (3) $50 Costco Cash Cards to give away with this promotion!  We will be holding a contest on Facebook and Instagram.  All you have to do is to comment on this post with to let me know your skin type: dry, normal/combination, oily, or sensitive.  You can go directly to the post here:
Instagram: https://www.instagram.com/p/CTxwXpkJu-g/
Facebook: https://www.facebook.com/1107684512583559/posts/4686592484692726/?d=n
Gook Luck Everyone!
No purchase necessary. Contest ends September 19, 2021 at 11:59 pm (PT). Open to Residents of Canada, 18+. The prizes are:
Conditions apply. 1 entry/person. Correct answer to math skill-testing question required. Contest is not sponsored by Instagram® / Facebook®.  Winner will be announced via Facebook on September 19, 2021, 2020 at 9:00 AM (PT). Winners will be contacted no later than Monday, September 19, 2021 at 9:00 AM (PT) to claim prizes.