Hi Everyone!
I hope you are all doing well! I took a really quick trip to Edmonton on Thursday so I could visit Natalie, our Costco Food blogger! If you haven't had a chance to check out her blog. Make sure to visit https://www.costcuisine.com/ and follow her on Instagram and Facebook! Natalie and her Husband a really great people and they spend their spare time trying out as much Costco food as they can consume.
CHECK OUT PART 2 OF THIS POST WITH ALL THE NON-FOOD ITEMS HERE!
I took the first flight out from Vancouver on Thursday morning and I was told by the Rental Car company that there was a freezing rain warning and to be careful driving. They were right. The on-ramp to the highway was completely iced over and even though I was only going slowly, my car was sliding around just trying to get onto the highway. Once I was on the highway, driving was fine, although there were backups at every highway interchange due all the salting, sanding and collisions. I counted at last 15 cars in the ditch. It was only when I arrived at the Costco Business Centre that I read about the road devastation!
Freezing rain wreaks havoc on roads in Edmonton region, several fatal collisions Thursday morning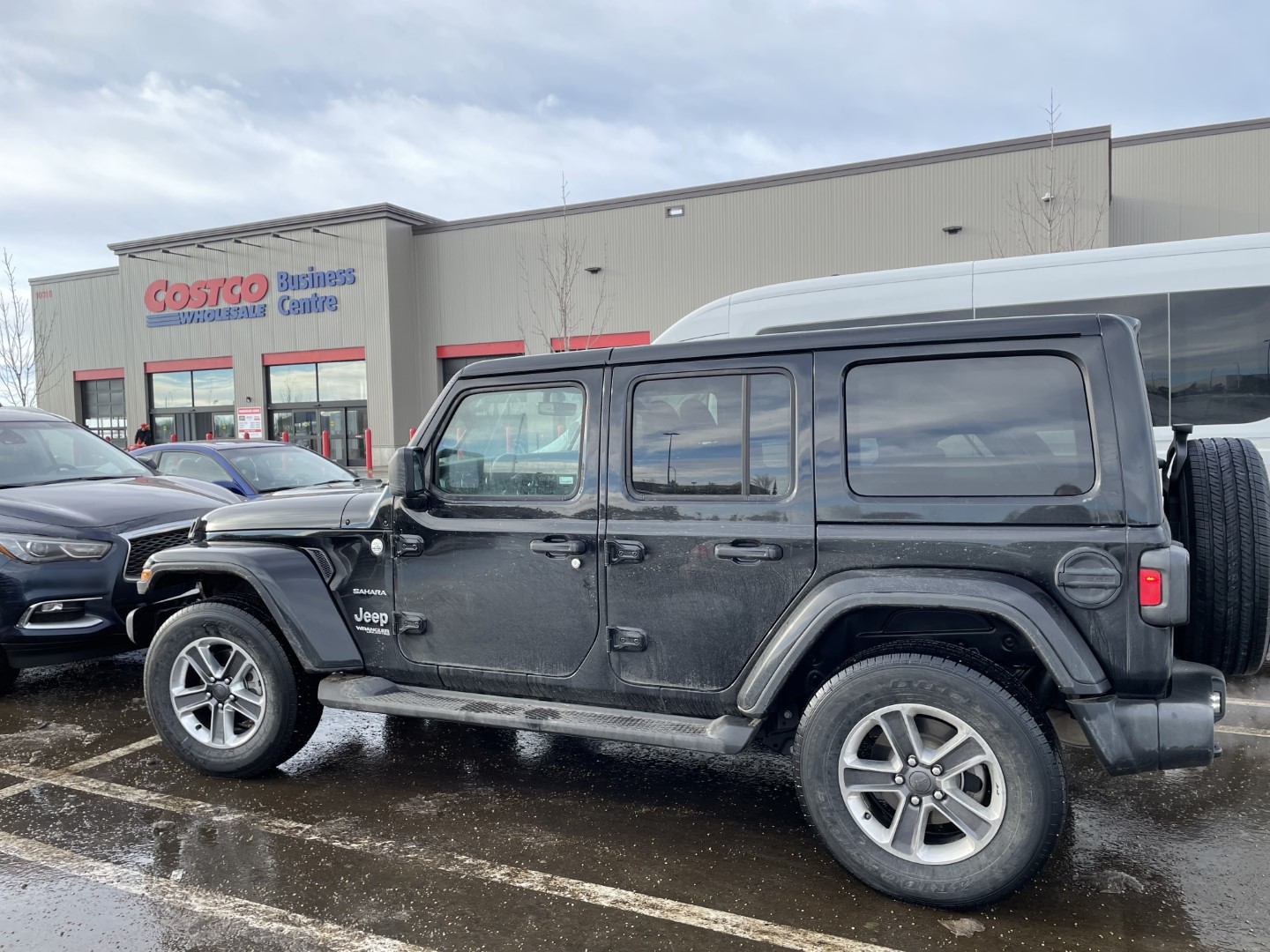 I made it safely to the Costco Business Centre. This was the car that I was given for a rental – Jeep Wrangler. If you ever have the option… Don't get this car. It slides around like crazy since it is raised so high, and it has terrible suspension so I felt like a bobblehead going over the Henday due to all the bumps on the road.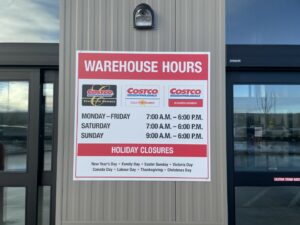 The Business Centre opens at 7:00AM Monday to Saturday so if for some reason you can't shop at your normal Costco, you can always take a trip to the Business Centre to get your shopping done before the sun comes up (especially in Edmonton where the sun comes up LATE)
The Business Centre is open to all Costco Members and while they are primarily targeting restaurants and businesses, there are lots items that can be used by a regular family. You will notice many of the same products that you see in the regular store, but a much larger selection. For foods, if you are planning on having a large roast or BBQ, this would probably be a good place to stop in to check out the selection. The meat, fruit and vegetable and dairy cooler was enormous!
The store was so big I didn't do photos with an embedded price tag as I would have been in the store all day. Instead I tried to take photos of an entire shelf, each with multiple products. I have made the photos in the post a little smaller than usual so the post doesn't consume as much data, but if you click on a particular photo, you will be able to see a higher quality photo so you can zoom in to see more details.
Happy Shopping!