I also posted the Top Ten Costco Bakery Items for Christmas and the Top Ten Costco Chocolates, Treats and Snacks for Christmas.
If you like my reviews for Costco food products the greatest thing you can do is follow me on Instagram or Facebook and also tell your friends about my blog Costcuisine where I review tons of Costco food products each week! You can also check out my Youtube Channel where I do video reviews!
Today I'm reviewing the Costco Prana Organic Granolove Oatmeal Cookie Crunch. You can find this in the cereal aisle at Costco near the other granola and cereals. I'm a huge granola fan so I picked this up to try and review.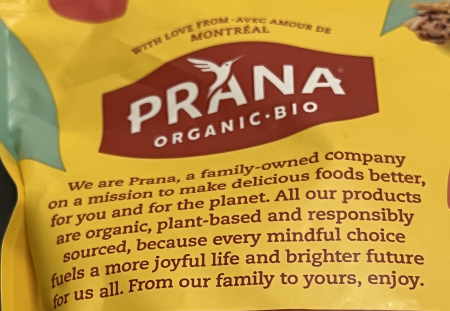 I paid $9.99 Canadian for the 907 gram bag of granola. This is really reasonable for a pretty big bag of granola.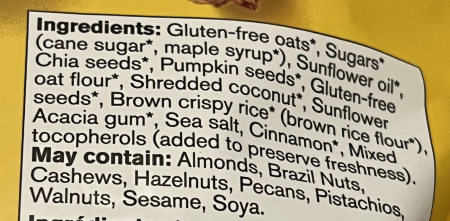 The bag reseals which I totally appreciate. The best before date is about 11 months from the date we purchased the granola. This is a simple granola so can be enjoyed on fruit, with yogurt, on oatmeal or by the handful plain.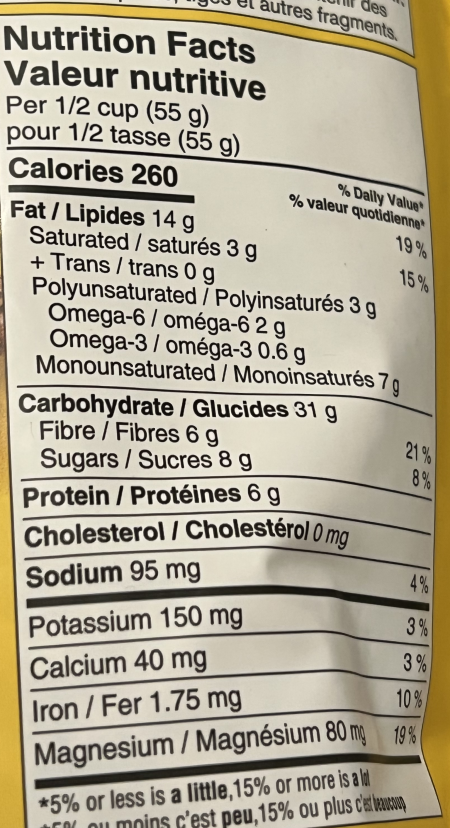 A 1/2 cup serving is 260 calories, 14 grams of fat, 31 grams of carbohydrates, six grams of fibre, eight grams of sugar, six grams of protein and 96 mg of sodium. That's a decent amount of protein in a half cup serving! It is high in fat and calories though. The high fat and calorie content is coming from the seeds, nuts and coconut. This isn't exactly healthy though with sugar being the second ingredient.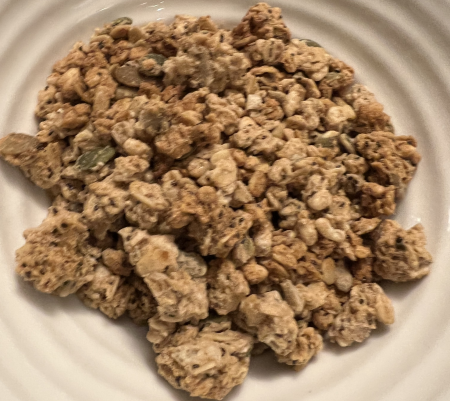 This is addictive and really good! It basically tastes like you're eating a smashed up oatmeal cookie. There's no raisins in the granola or any dried fruit and you don't really notice the nuts and seeds very much. The nuts and seeds blend into the rest of the granola creating small to medium sized clusters. There's a hint of cinnamon and the granola is nice and sweet but not overly sweet.
Cost: 7/10
Convenience: 10/10
Nutrition: 4/10
Taste: 8.5/10