If you like my reviews for Costco food products the greatest thing you can do is follow me on Instagram or Facebook and also tell your friends about my blog Costcuisine where I review tons of Costco food products each week! You can also check out my Youtube Channel where I do video reviews!
Today I'm reviewing the Castle Hill Bakery Apple Pear Tarts! These are new to the Costco bakery section and are made with real fruit in Canada.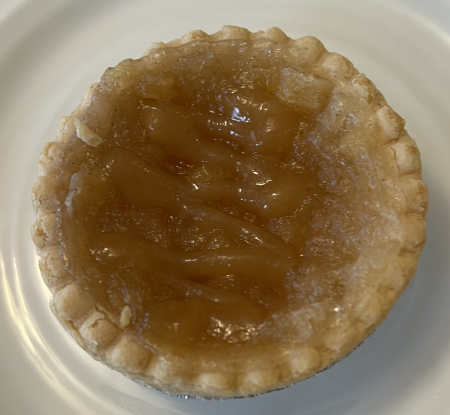 I paid $9.99 Canadian for the container of 12 tarts, which isn't exactly super cheap but also not very expensive either for 12 decent sized tarts.
The tarts come in a plastic resealable container and the best before date is about eight days from the date we purchased them. I think the tarts would freeze really well if you're not going to be finishing them prior to the best before date. Tarts are great for breakfast, dessert or a mid-morning or afternoon snack with a cup of tea or coffee!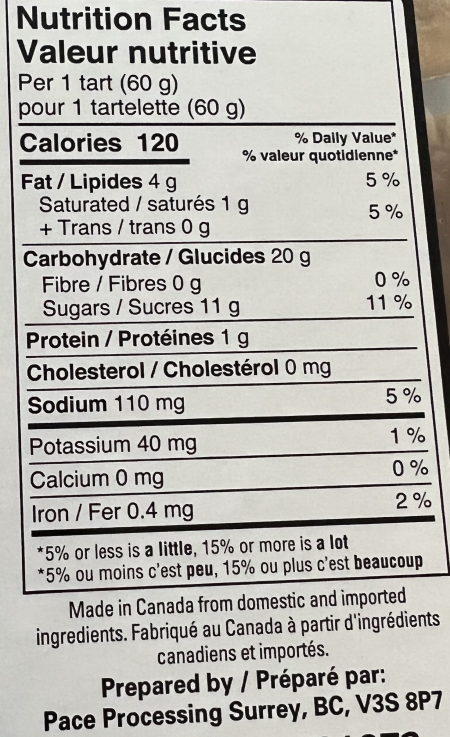 I actually was a little surprised by one tart only being 120 calories and four grams of fat. There's also 20 grams of carbohydrates, zero grams of fibre, 11 grams of sugar, one gram of protein and 110 mg of sodium per tart.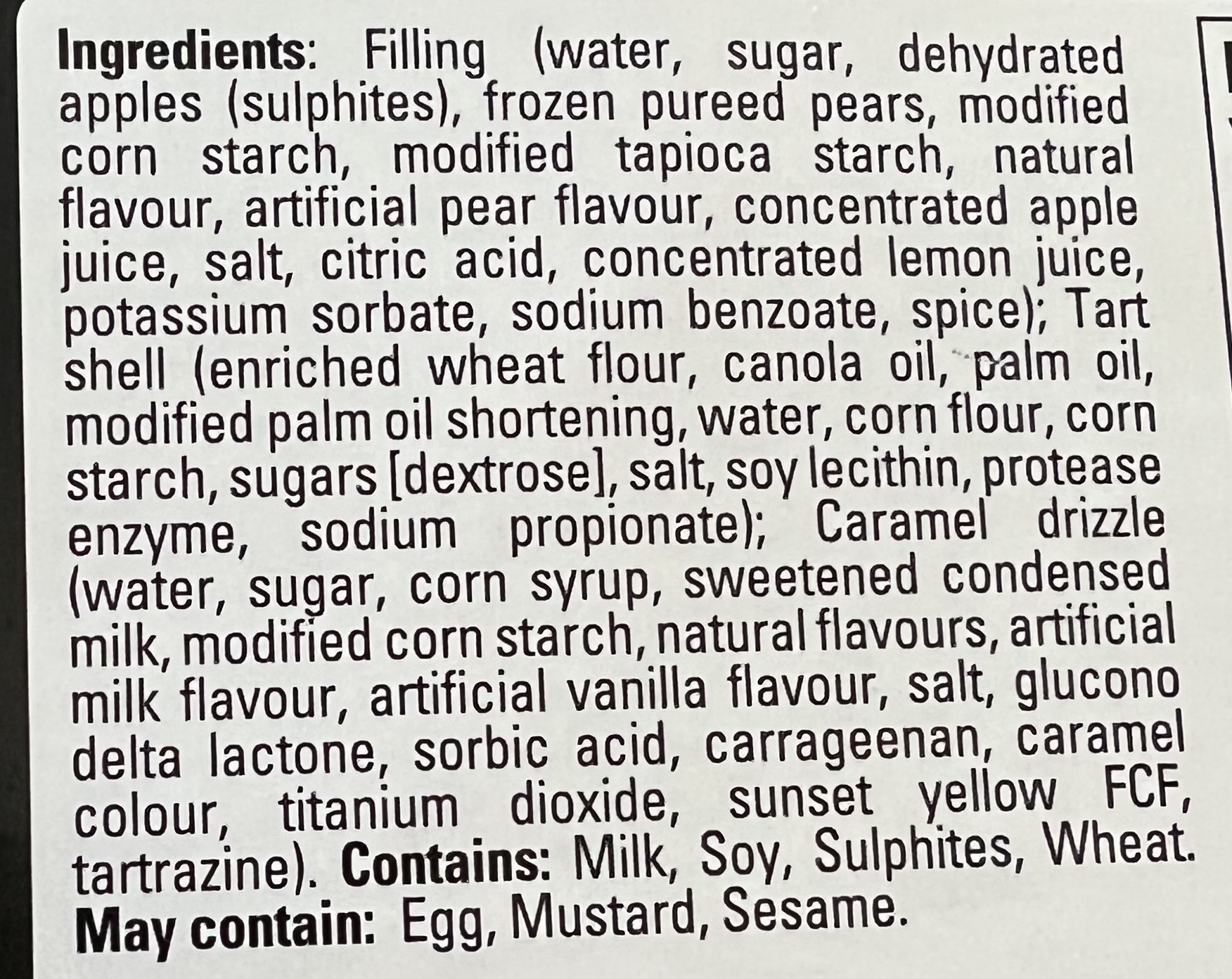 I think it's really weird they "may contain mustard" and also am disappointed by the super long ingredients list with many different chemical sounding ingredients!
These are really soft and crumbly! It's so hard to eat them if you remove them from the packaging and they fall apart. I like tarts with a golden brown, firm shell but the shell is so soft, I think maybe due to the large amount of filling in the tarts. You can distinctly taste the apple and pear, the pear flavor isn't artificial tasting and is really nice.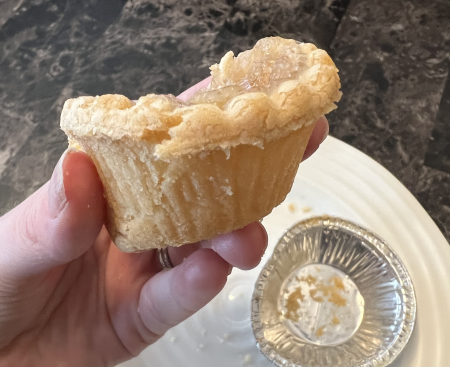 You don't taste the caramel too much, you taste the fruit more than anything. It's a little on the sweet side but not too sweet! The shell doesn't have much flavor and isn't golden, flaky or crisp. If the shell was better I'd like these more because the filling is actually really good but they're just really crumbly.
Cost: 7/10
Convenience: 10/10
Nutrition: 3/10 – not really healthy but they won't break your calorie or fat back!
Taste: 6.5/10