Location: Port Coquitlam, BC
I would like to give a big thanks to Culturelle Probiotics for sponsoring this week's post! It is with sponsors like Culturelle Probiotics that I can continue to providing the Costco sale for you every week!
The Culturelle® Kids Daily Probiotic Chewable 60CT is regularly priced at $39.99, but it will be on sale for $29.99 until May 8, 2022. Culturelle® Kids Daily Probiotic Chewable 60CT can be found at the following locations: Surrey, Port Coquitlam, Langford, Langley, Calgary South, Edmonton South, Sherwood Park, Okotoks, Rocky View, West Edmonton
Make sure to pick a package up on your next trip!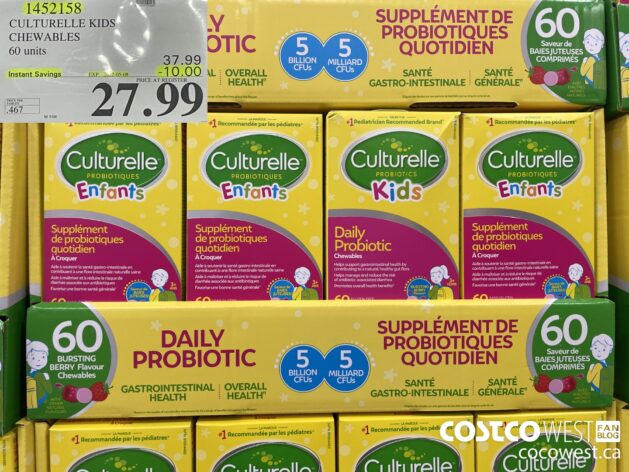 I hope you are all doing well!I don't know about anyone else, but if you signed up for the Aveeno Naturals Class Action I posted about 4 months ago, I just got an E-mail saying I was getting $8.05 was being deposited into my Pay Pal account!  I just checked my account and $8.05 was deposited today!  If I had known, I would have used it to buy a hot dog at my Costco trip today!
There were quite a few new items this week as the new May coupons have come out.  If you haven't already checked out the Executive Member Coupons, make sure you check out this post to make sure you don't miss any sale items!
If I didn't already have a generator, I would be picking up the Champion Inverter Generator.  The Champion Winch is also on sale which could help you get out of a sticky situation.  There are a couple of Apple Laptops and Apple Watches on sale right now.
Enjoy the photos!  I'm off to start another week of shuttling around kids to their various activities.
Happy Shopping!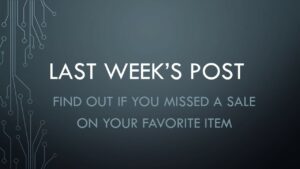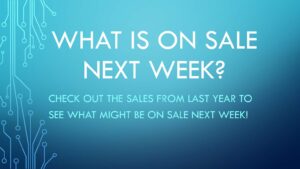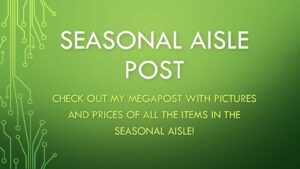 Costco Flyer for May 2-29, 2022, for BC, AB, SK, MB

Costco Sale Items for May 2-8, 2022, for BC, AB, SK, MB
EARLY ACCESS Members must log in to access pictures:  https://cocowest.ca/cocologin/
Memberships can be purchased here.  Photos will be available free to the public the following day at 5:00AM Pacific Time