If you like my reviews for Costco food products the greatest thing you can do is follow me on Instagram or Facebook and also tell your friends about my blog Costcuisine where I review tons of Costco food products each week! You can also check out my Youtube Channel where I do video reviews!
Today I'm reviewing something I thought looked good for camping, a road trip, a potluck or a big barbecue get-together, Charlotte's Mini Chocolate Brownies. I used to buy the two bite brownies and haven't tried this particular brand so was curious if they're as good.
I paid $9.99 Canadian for the 1.36 container of mini chocolate brownies. There are about 48 brownies in the container, the price is pretty reasonable for so many brownies!
I don't know how but the best before date is a month from the date I purchased the brownies. I've had them in my basement for a few weeks, and they are still moist two weeks after purchasing them. The container reseals and seems to keep the brownies fresh.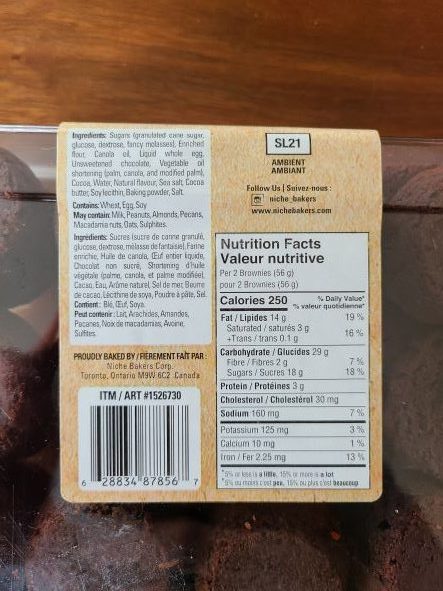 I like these brownies as a treat but don't love the ingredients list. Brownies made at home from scratch at least have more natural and simple ingredients. Although there are no nuts in the brownies those who have nut allergies need to be aware they may contain nuts. Two brownies is 250 calories, 14 grams of fat, 29 grams of carbohydrates, two grams of fibre, 18 grams of sugar, three grams of protein and 160 mg of sodium.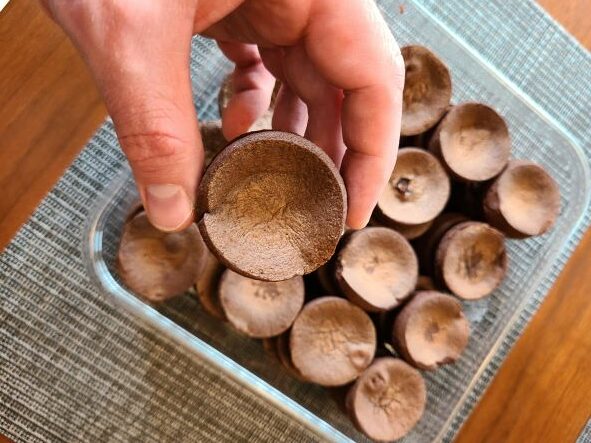 I really like the two bite brownies I used to buy and have to say Charlotte's brand at Costco is just as good. The top is a bit crispy while the rest of the brownie is fudgy and moist. The chocolate flavor is bold and rich and they don't taste overly sweet to me. I recommend having one of these with a scoop of vanilla ice cream. Although I have had Charlotte's products in the past and not enjoyed them, I do like these. If you're a chocolate fan these are great. You can be creative and add frosting to these to make them almost like a mini cupcake.
Cost: 9/10
Convenience: 10/10
Nutrition: 0/10
Taste: 8.5/10