If you like my reviews for Costco food products, the best thing that you can dfollow me on Instagram or Facebook and tell your friends about my blog Costcuisine, where I review new Costco food products each week! You can also check out my YouTube channel, where I do video reviews!
Today I'm reviewing the Innofoods Keto Coconut Clusters! I was browsing the snack section last week and thought I'd try this low-carb, low-sugar snack.
The 500-gram bag costs $10.79 Canadian which isn't super expensive for a keto product and the cost is similar to other snacks available at Costco.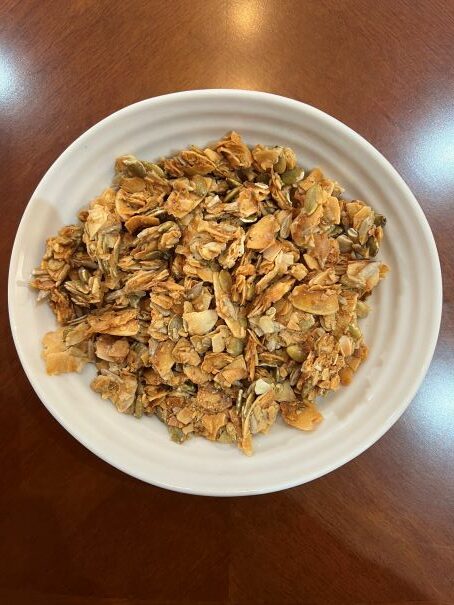 The bag of coconut clusters reseals which I appreciate and the best-before date is 11 months from the date they were purchased. It's recommended to store them in a cool, dry, place. One thing I find a bit inconvenient is how many broken, crushed bits are at the bottom of my bag. I'll use these for a yogurt topping but if you're looking just to snack on these alone, I found a lot of my clusters were crushed.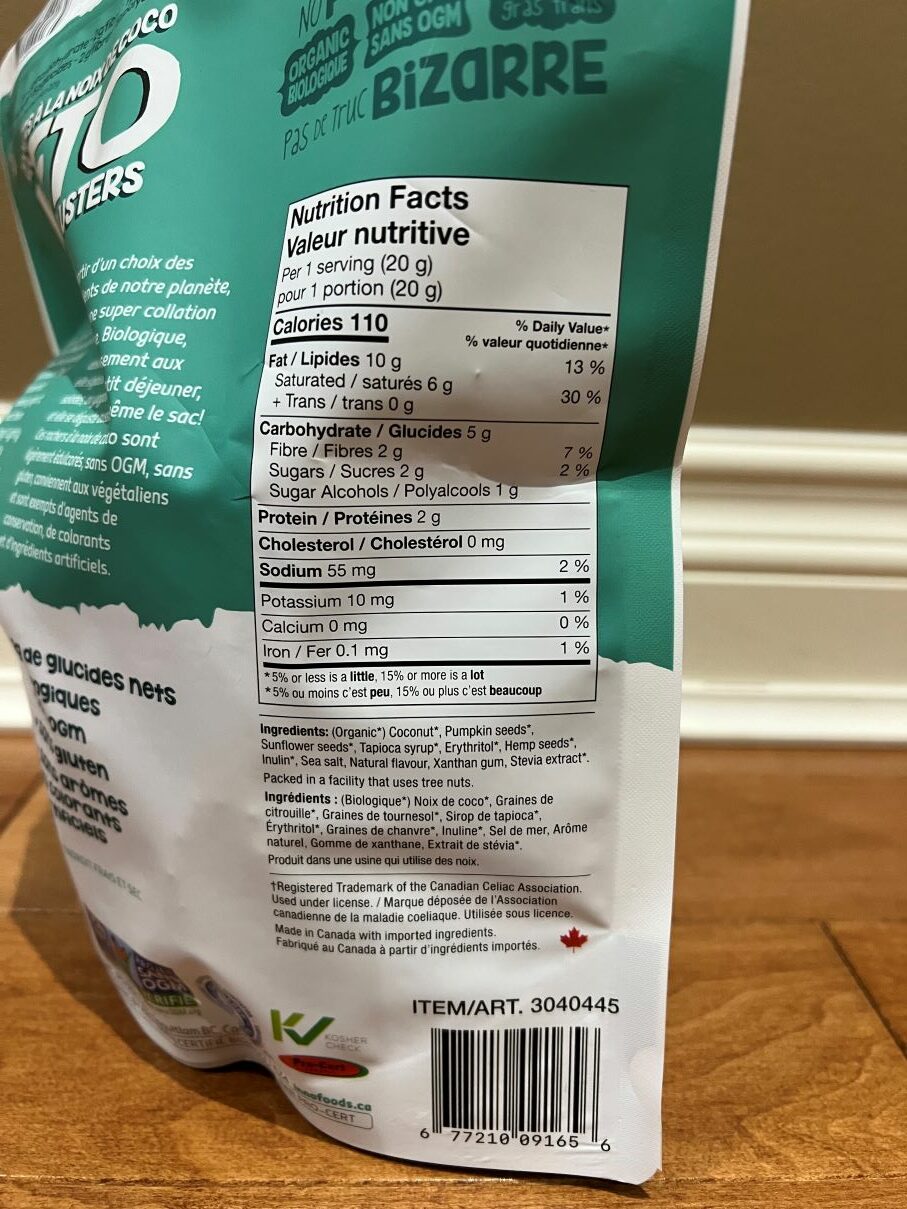 A 20-gram serving (which isn't much at all) has 110 calories, 10 grams of fat, five grams of carbohydrates, two grams of fibre, two grams of sugar, one gram of sugar alcohol, two grams of protein and 65 milligrams of sodium. The clusters are sweetened with erythritol and stevia and the clusters are packaged in a facility that uses tree nuts.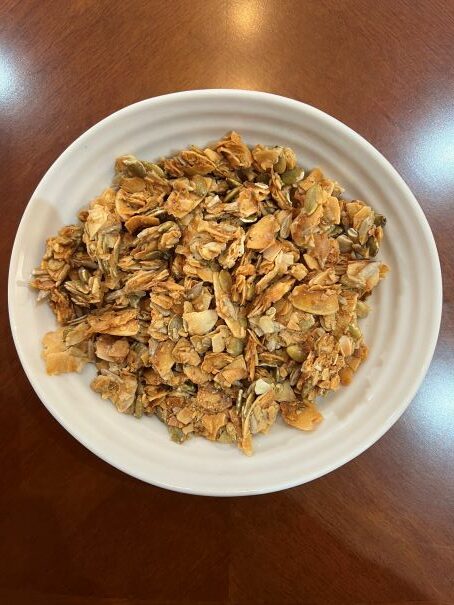 I love how crunchy these are but I can taste the erythritol and stevia and find the clusters very, very sweet. The natural flavor of the coconut is overpowered in my opinion and all I taste is crunchy sweetness. If I were on a keto diet, these would taste heavenly and because I have a sweet tooth they're still pretty decent tasting to me but I just find them unnecessarily sweet and can taste the artificial sweetener.
Cost: 8/10
Convenience: 9.5/10
Nutrition: 3/10 (Although low in carbs and sugar they're high in fat and calories for a small serving).
Taste: 7/10