Costco Flyer & Costco Sale Items for July 22-28, 2019 for BC, Alberta, Manitoba, Saskatchewan
Hi Everyone!  
I guess all that waiting for summer has paid off in spades!  The summer heat has finally arrived, and I hope everyone was able to get some sun (not too much) this past weekend.  I'm actually out on the Gulf Islands right now and posting from the cabin.  I'm doing important work here like clearing overgrown trails and building swing sets for the kids.  How do you like the view from this swing set?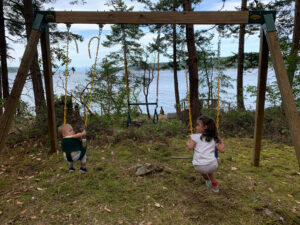 It looks like I have missed a great shopping week, so I'll be back spending more money at Costco on Thursday to grab some items that do not go on sale very often!
Who can't use 280 easy-fill Bunch O' Balloons Water Balloons (adult or child) to beat the heat this summer?  Speaking of Balloons the Qualatex Happy Birthday Balloon Column set seems like a great unnecessary birthday decoration.  Kleenex Tissue Paper, Bounty Paper Towels, and Charmin Toilet Paper are all things that our household churns through much faster with two little ones running around. 
In the Meat Department, Beef Ribs, Pork Belly (which I have never seen on sale before) and Pork Shoulder Blade Roast (which I have never seen on sale before), Chicken Thighs, Chicken Drumsticks, Chicken Breast, and Steelhead Trout are all on sale.  You can have quite a BBQ with all these items!
Bari Ricotta Cheese, Wildbrine Raw Organic Sauerkraut, Stonemill Kitchens Red Potato Salad, Garden Fresh Gourmet Mango Peach Salsa, Nonni's Focaccia Croutons, Heinz Pitmasters BBQ Sauce, Goodhost Iced Tea, Pepsi, 7-Up, Crush Rainbow Packs, Cascade Advanced Power Dishwasher Gel, Helman's Real Mayonnaise, Ausab Canned Abalone, Ocean's Pole & Line Light Tuna, Oceans Sokeye Salmon, Martins's Fruit Farm Crispy Apple Chips, Sunshine Harvest Organic Frozen Corn, Olivia Yellowfin Tuna, Christie Oreo Sandwiches, Spudlers Breafast Hash, Pepperidge Farms Goldfish Crackers, Thinaddictives Cranberry Almond Thins, Mr Freeze Jumbo Freeze Pops, Golden Island Korean BBQ Pork Jerky are all items that would love to add to my Costco bill this Thursday.
That is all I have for now.  Sorry about the late post today.  Thanks so much to my brother who was able to take pictures and send them over to me to post!  The pictures were taken in Downtown Vancouver today!
Happy Shopping!
See you on Thursday!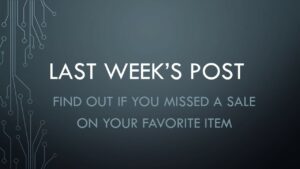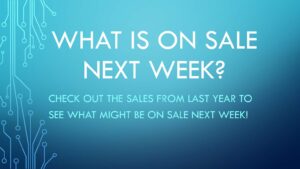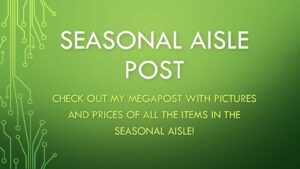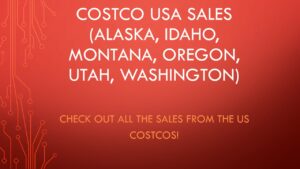 Costco Flyer for July 22-28, 2019 for BC, Alberta, Manitoba, Saskatchewan
Costco Sale Items for July 22-28, 2019 for BC, Alberta, Manitoba, Saskatchewan
cocowest.ca has officially added an Instagram page:
Instagram:  For those of you on Instagram:  @Costco_West_Fan Blog
The Instagram Page can be found here: https://www.instagram.com/costco_west_fan_blog/