Costco Flyer & Costco Sale Items for July 29 – Aug 4, 2019 for BC, Alberta, Manitoba, Saskatchewan
Hi Everyone!
Firstly, I have to mention this bad news for those of you with a Costco Capital One Credit card.  A hacker was able to get into the Capital One System and accessed personal information.  More information can be found here:  https://www.cbc.ca/news/business/capital-one-hack-canadians-credit-card-1.5229750  If I see anything that will help Costco Credit Card Holders, I will post it on the blog.
We are almost at the halfway point through summer, and although I have heard reports, I did not see any Christmas Items in store (only 149 days to go!)  They have started to bring in more and more winter clothing into the clothing section and one I see that it has all switched over, I'll try to do a new clothing post.
I went to the Willingdon Costco Warehouse today and I was able to get in the door and checkout using my Costco Digital Membership on my phone!  If you haven't read my article on how to set this up, you can do so here:  https://cocowest.ca/2019/07/costco-digital-membership-now-available-in-costco-app/
Costco Willingdon is much bigger than most Costco stores and therefore, there are more pictures here than normal (over 140). It was hard not to notice that both Men's and Women's Birkenstock Sandals were on sale.  These were great deals and everyone seemed to have a pair in their cart today.  The women's sandals (Black and Navy) were $59.99 and the men's sandals (Black and Brown) were $76.99.  The pictures are below.  If I didn't pick up a pair of these for my wife, I might have escaped this trip spending less that $200 (I was instructed to buy Quinoa, which I did not find).  Ugh.
There were lots of items on sale, but I tried to to buy any.  Except for Nature's Bakery Fig Bars – these are my daughter's favorite snack (side note: the only country during our trip that we found these fig bars in was in Bali, Indonesia.)
Anyways, It is late here and I'm tired and I'm off to bed!
Happy Shopping!
See you on Thursday!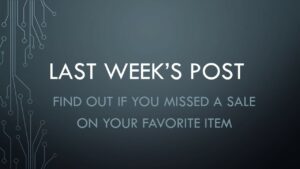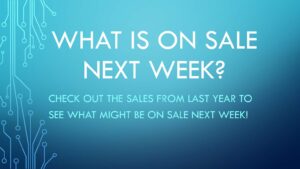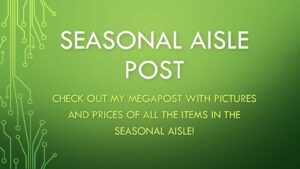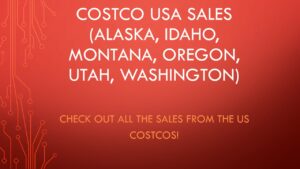 Costco Flyer for July 29- Aug 4, 2019, 2019 for BC, Alberta, Manitoba, Saskatchewan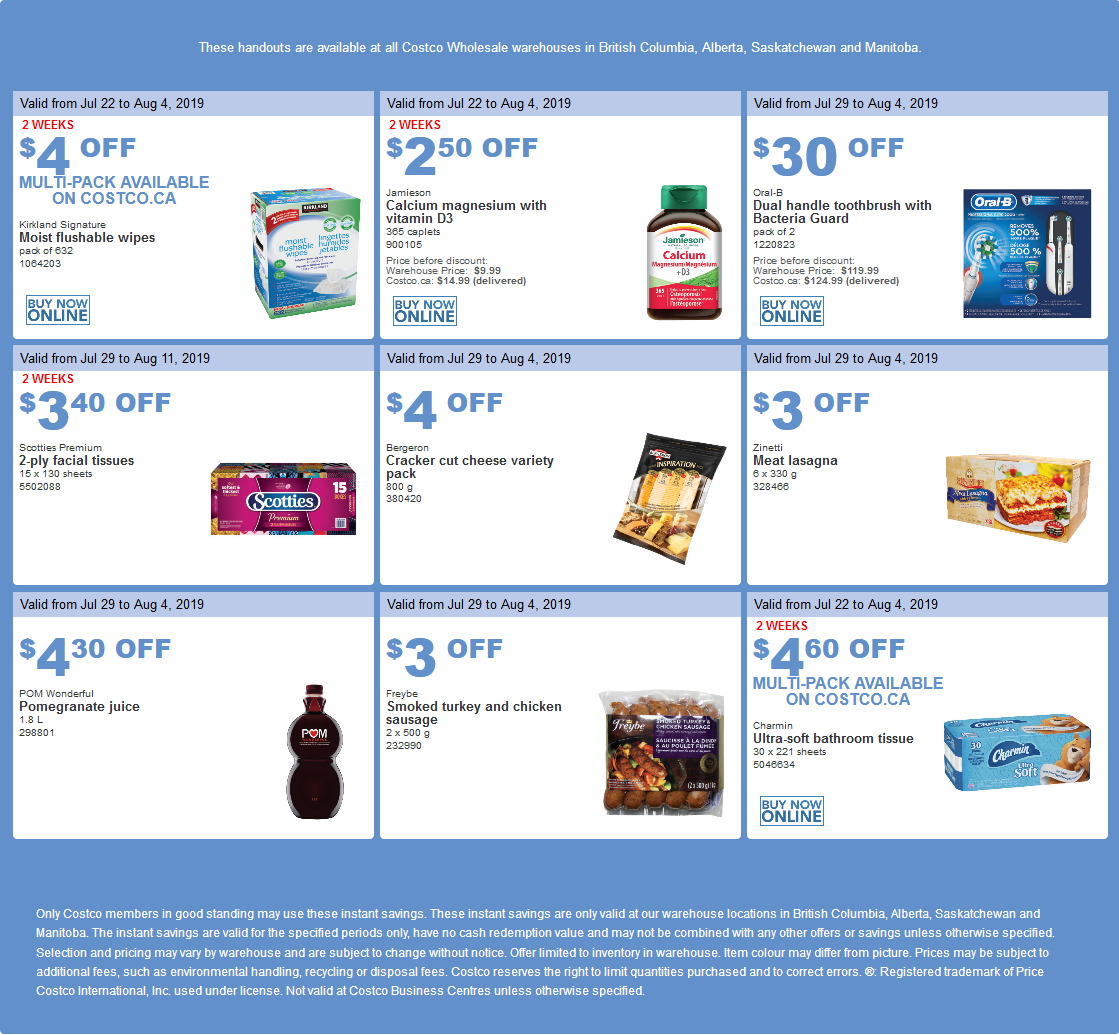 Costco Sale Items for July 29- Aug 4, 2019 for BC, Alberta, Manitoba, Saskatchewan