Costco West Sale Items for July 2-7, 2019 for BC, Alberta, Manitoba, Saskatchewan
Hi Everyone!
I hope everybody had a great Canada Day Long Weekend!  We spent the weekend out at the cabin on the Gulf Islands – without any running water and solar power!  It is very different now that we have two kids, but it went better than last year!  At least the kiddies are sleeping through the night 🙂
Our ferry arrived late so I asked my brother to take pictures and send them to me – so thanks to my brother we have pictures this week!
There were lots of great items this week.  Many of the items seem to be repeated from last week, but lots of new ones as well.
Brita Filters, Always pads, Anco Havarti and Anco Jalepeno Havarti, Freybe Cornmeal Back Bacon, Oh Naturel! Spinach and Chickpea Patties, Fontaine Sante Roasted Garlic Hummus, Sun Rype Organic Apple Juice, Mott's Clamato, Red Bull, Zico Coconut Water, Kirkland Carbonated Sparkling Water, S. Pellegrino, Perrier, Good Host Iced Tea Powder, Philadelphia Cream Cheese, Lotte Mochi, Dad's Oatmeal Chocolate Chip cookes, Cavendish Flavour Crisp Fries, Ritz Crackers, Hampton House Dry Garlic Ribs, Vector Cereal, Pretzel Crisps, Sabatasso's Pizza Singles, Fruit Loops, Raisin Bran, Cinnamom Toast Crunch, Worcestershire Sauce, Kraft Parmesan Cheese, Christie Arrowroot cookies, Materna Prenatal Vitamins are all on sale this week! It is late and I have to get to bed!  That is all from me! See you all for my Thursday Update!
Happy Shopping!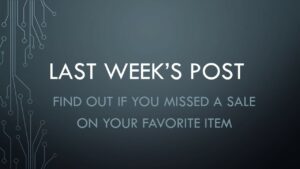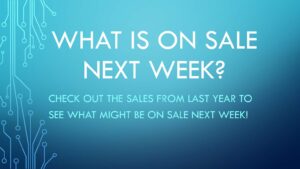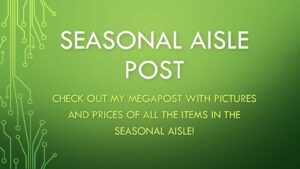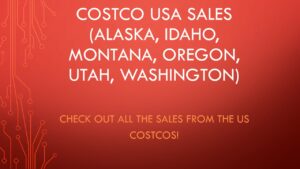 cocowest.ca has officially added an Instagram page:
Instagram:  For those of you on Instagram:  @Costco_West_Fan Blog
The Instagram Page can be found here: https://www.instagram.com/costco_west_fan_blog/