Kirkland Baby Wipes Sale – Canada Day Sale Costco.ca Only!
Hi Everybody!
I want to wish everybody a Happy Canada!  We are currently out in the Gulf Islands with family enjoying the sunshine 🙂
Costco Warehouses are closed today all around Canada, but I did notice that there was a pretty good Canada Sale online.  If you need to stock up on Kirkland Baby Wipes, the 2 pack is currently on sale!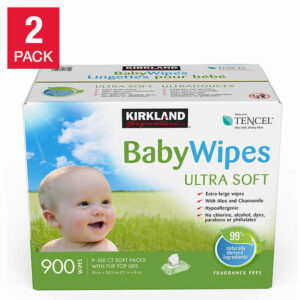 If you are looking for all the sale deals, click on the following link: https://www.costco.ca/CatalogSearch?dept=All&keyword=CANADADAY
These sales look like they will only be on sale for today only!  The online prices are generally a little bit higher than the warehouse pricing because the price includes shipping – but for those of you who live far away from Costco, this could be a great deal!
Other notable items on sale are the Ninja Blender, Sonicare Toothbrush, iRobot Roomba, Zuru Bunch O Balloons, Bath Towel Set, Muskoka Pine Chair and Ottoman Kit, LawnMaster Grass Trimmer & Danby Air Conditioner!
Happy Shopping!