Costco Flyer & Costco Sale Items for Sep 23-29, 2019 for BC, AB, SK, MB
Location: Still Creek, Burnaby, Costco
Hi Everyone!
I hope everyone is having a great week out there.  I hope everyone is starting to get used to their new fall schedules.  I definitely have a love/hate relationship with the Still Creek Costco Warehouse.  I love going there because it is bigger and therefore has many more items that I don't see in other stores, but I always end up spending more money there because I never know when I'm going to be back!  I took almost 150 pictures, but some of them are regularly priced items in which me or my wife would be interested.
I've been waiting a whole year to pick up some Diaper Genie Refills (henceforth known as poop sausages) and this week they are finally one sale!  If you use Huggies Natural Care Wipes, these are on sale as well.  I think that is it for Baby Item sale for the year.  If you are still waiting for Kirkland Signature Infant Formula, last year there was a sale on October 29 – November 4, 2018.  I would expect that it will go on sale around this time too.  For your reference, I have kept a list of all the Diaper, Formula and Wipes Posts here:  https://cocowest.ca/category/archives/babyitempreviewposts/.  You can access it under the ARTICLES tab in the main menu if you need easy access!
There were lots of great items on sale this week including: Oral B Crossaction Electric Toothbrush, Venus Extra Smooth Razors, Shick Intuition Razors, Edge Razors, Design Optics Reading Glasses, Black Sharpie Markers, Chicken Drumsticks, Whole Chickens, Chicken Breasts, Fontaine Sante Caramelized Onion Hummus, Frico Edam Gouda Snacks, Sum-m! Chicken Gyoza, S. Pellegrino, Olivieri Skillet Gnocchi, Bounty Paper Towels, Charmin Bathroom Tissue,  Whiskas Cat Food, Pepdigree Dog Food, Martinelli's Sparkling Apple Juice, Tetley Tea, Nong Shim Kimchi Noodle Bowls, Quaker Quick Oats, Krustea, Triple Choclate Brownie, Famous Amos Chocolate Chip Cookies, Stoned Wheat Thins, Clearly Kombucha, Kraft Cheese Singles, Philadelphia Cream Cheese, Skotidakis Skyr Yogurt, Panaglow Wall Mounted Electric Fireplace, Kraft Powder Peanut Butter, Dare Assorted Crackers, Hidden Valley Ranch Dressing, Rice Krispies Squares, Ombre Jacquard Throw and Larabars.
Happy Shopping!
DON'T MISS OUT ON THESE POSTS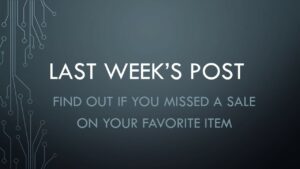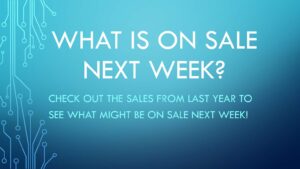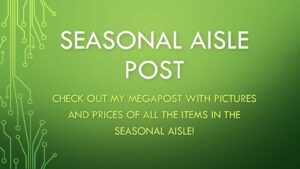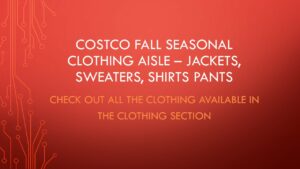 Costco Flyer for Sep 23-29, 2019 for BC, AB, SK, MB
Costco Sale Items for Sep 23-29, 2019 for BC, AB, SK, MB
cocowest.ca has officially added an Instagram page:
Instagram:  For those of you on Instagram:  @Costco_West_Fan Blog
The Instagram Page can be found here: https://www.instagram.com/costco_west_fan_blog/