PREVIEW: Costco Flyer for Sep 2-9, 2019 for BC, Alberta, Manitoba, Saskatchewan
Hi Everyone!
Even though Costco is closed for today for Labour Day, Costco has released its coupons for the upcoming week.  Again, the Alberta flyer is different than BC, Saskatchewan and Manitoba.  I think I'll post both versions for now and see how things go from here!  We'll have to see when I go on Tuesday if the actual sale items are different over here in BC.  Maybe many of the sales on the Alberta flyer are on sale in the rest of Western Canada too, but not advertised?  I'm just not sure…
I hope everyone has had a relaxing weekend and ready for the back to school madness tomorrow!  I wish everyone good luck and I hope this new school year goes well for EVERYONE!
The regular Monday post is delayed, and I'll be posting later on Tuesday evening.
Happy Shopping!  See you tomorrow!
Costco Flyer for Sep 2-9, 2019 for BC, Manitoba, Saskatchewan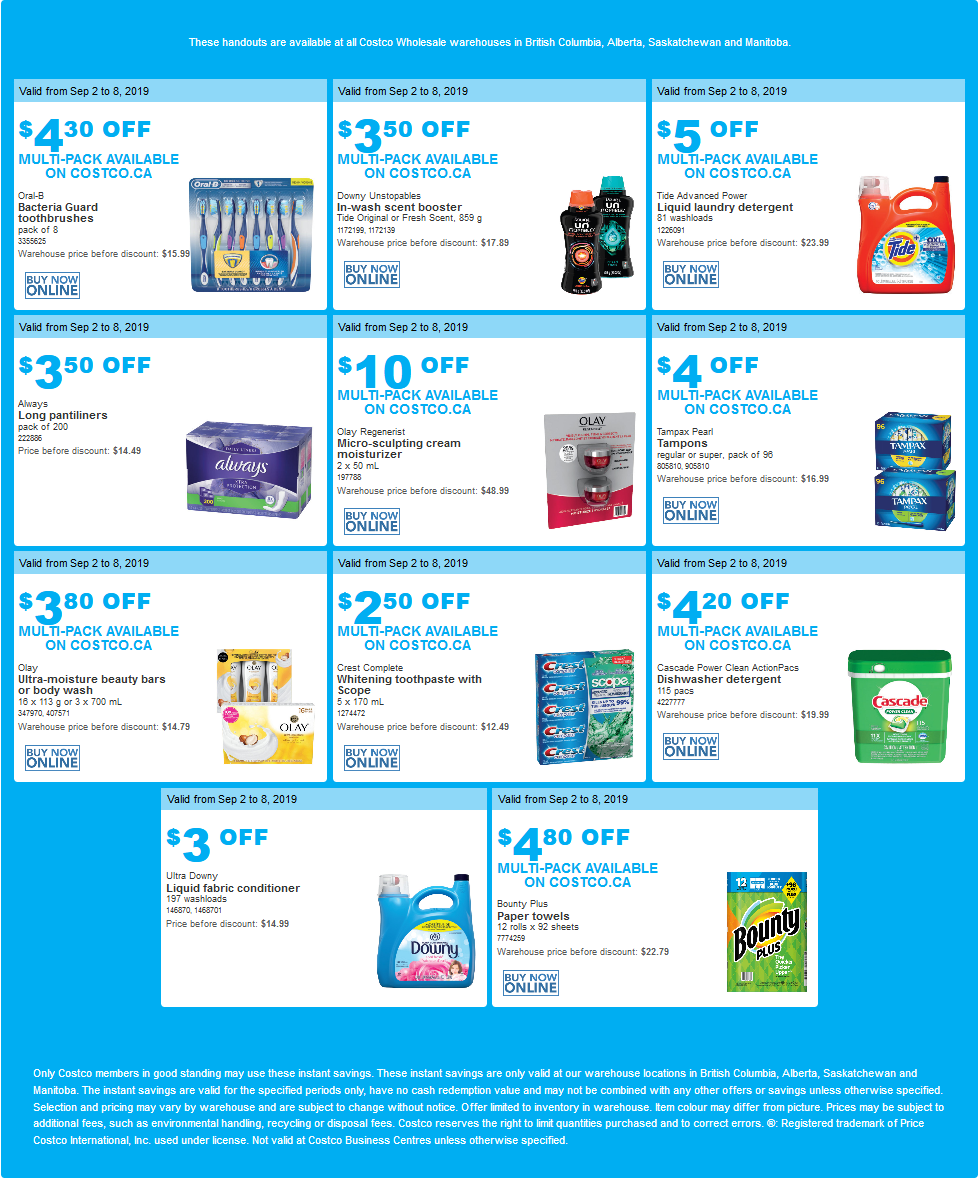 Costco Flyer for Sep 2-9, 2019 for Alberta