Thursday Update – Costco Sale Items for Sep 20-22, 2019 for BC, AB, MB, SK
Location: Langley Costco
Hi Everyone!
Well guys, it has been almost 10 years of shopping at Costco.  Something happened that my economics professor told me would never happen.  This was the first time I have ever seen black pepper go on sale.  I don't remember anything from my economics classes in University years ago, but I do remember that Black Pepper will never go on sale – something about inelastic demand.  Well, he obviously wasn't a Costco Shopper with a healthy pantry!  I saw a sale on black pepper and I bought it.  Now I just have to find the E-mail address of my old professor so I can send it to him 🙂
It has to be a better purchase than my 44lb bag of salt that I purchased over 10 years ago when it was on sale (which I packed with me when I moved from Alberta).  I still have a few good years left before I run out!  Maybe next time I will buy a smaller bag of salt.  I wonder how long this pepper will last me.
That is enough of silly Costco purchases.  There were only a few new sale items this week, so I decided to take some pictures of items that I thought were interesting or make some good Christmas or Birthday gifts!
Again, I've added the pictures from last week at the end to the post to make things easy to browse for everyone!
Happy Shopping!  See you Monday!
DON'T MISS OUT ON THESE POSTS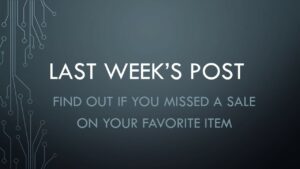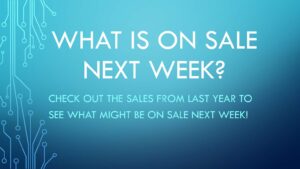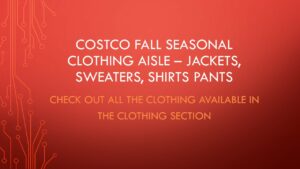 Costco Flyer & Costco Sale Items for Sep 16-22, 2019 for BC, AB, SK, MB