Step-by-Step: The Cheapest, Canadian Disney+ Subscription with Discounted iTunes Gift Cards
Hi Everyone!
EDIT 1: 2019-12-04:  This definately worked.  I got a receipt from iTunes telling me that $100 was charged to my iTunes Gift Card account and that $0.79 was charged to my credit card.  I'll need to load up some cards for next year now.  Here is the proof.  The iTunes gift card was charged to the Store Credit from the iTunes Gift cards.
So I've actually been holding off on getting Disney+ because I heard you were able to subscribe to Disney+ through iTunes and pay using discounted iTunes gift cards and I was expecting a sale soon.  I must have missed the sale price on the cards cards during my walk through on Saturday morning, but I was able to pick some up early today!  For those of you counting, yes, I went to Costco 5 times this week.
The $100 gift cards are normally $89.99, but until November 29, 2019, the gift cards are only $79.99.  You can use these iTunes credits to pay for an annual Disney+ plan ($89.99).  You will need to have an Apple device, iPhone, iPad, iPod Touch, Apple TV, etc. to take advantage of this deal.
So far this is the cheapest method to get Disney+ that I have found.  There is also a cash back offer (not as cheap) at rakuten.ca that offers $12.50 back when purchasing an annual plan, but personally, I don't like signing up for those cash back websites as I'm just not organized enough to follow up to make sure I'm getting the best deals.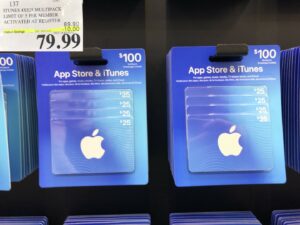 Redeeming the iTunes cards is really easy.  Go into the "iTunes Store App" and scroll all the way to the bottom until you see the redeem button.  Make sure to scratch off the grey "scratch and win" bar completely on your gift card and use the camera option to scan the code for you (or enter it in manually).  Do this for all four cards and you should have a $100 credit in your iTunes account.  Make sure to throw away the cards as you use them so you don't get confused.  Once they are redeemed the cards are worthless.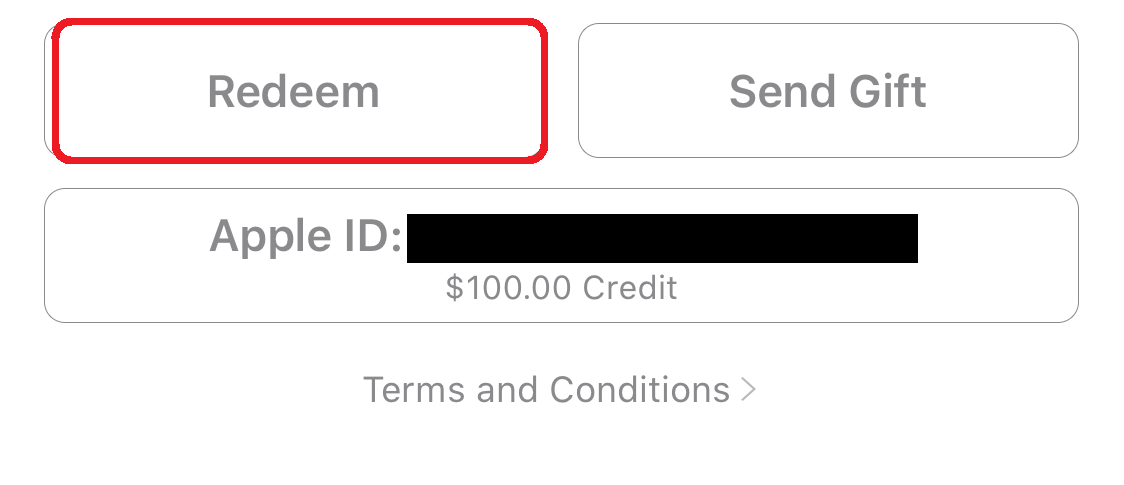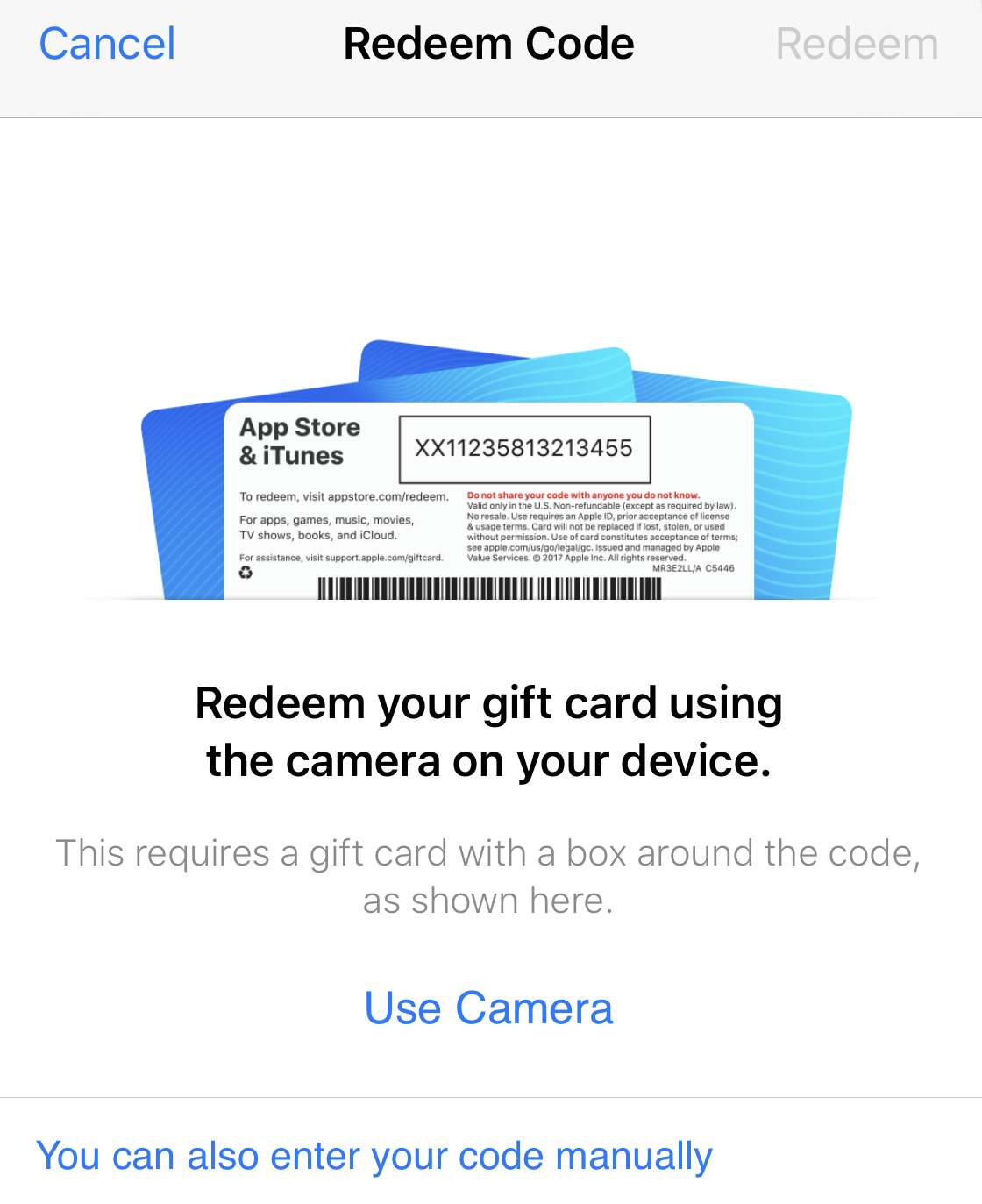 I was thrown off a little when signing up for the Disney+ Annual Plan on my iPhone.  I wanted to make sure it was going to use my iTunes credits that I just loaded onto my iTunes account and I was a little confused with the ordering screen.  It looked like the Disney+ App was forcing me to pay for the annual subscription with my Apple Pay credit card (It as the Apple Pay Logo at the top left hand corner).  I've never signed up for any subscriptions with my iTunes account before so this screen was new to me.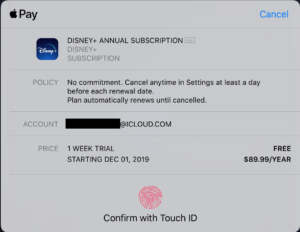 I actually disabled Apple Pay on my phone to make sure it didn't try to charge my credit card, but it didn't really matter, I wasn't getting charged for anything.  This screen was just a confirmation of signing up.  Silly me.  I got an E-mail immediately after signed up letting me know more information and that I was paying by store credit.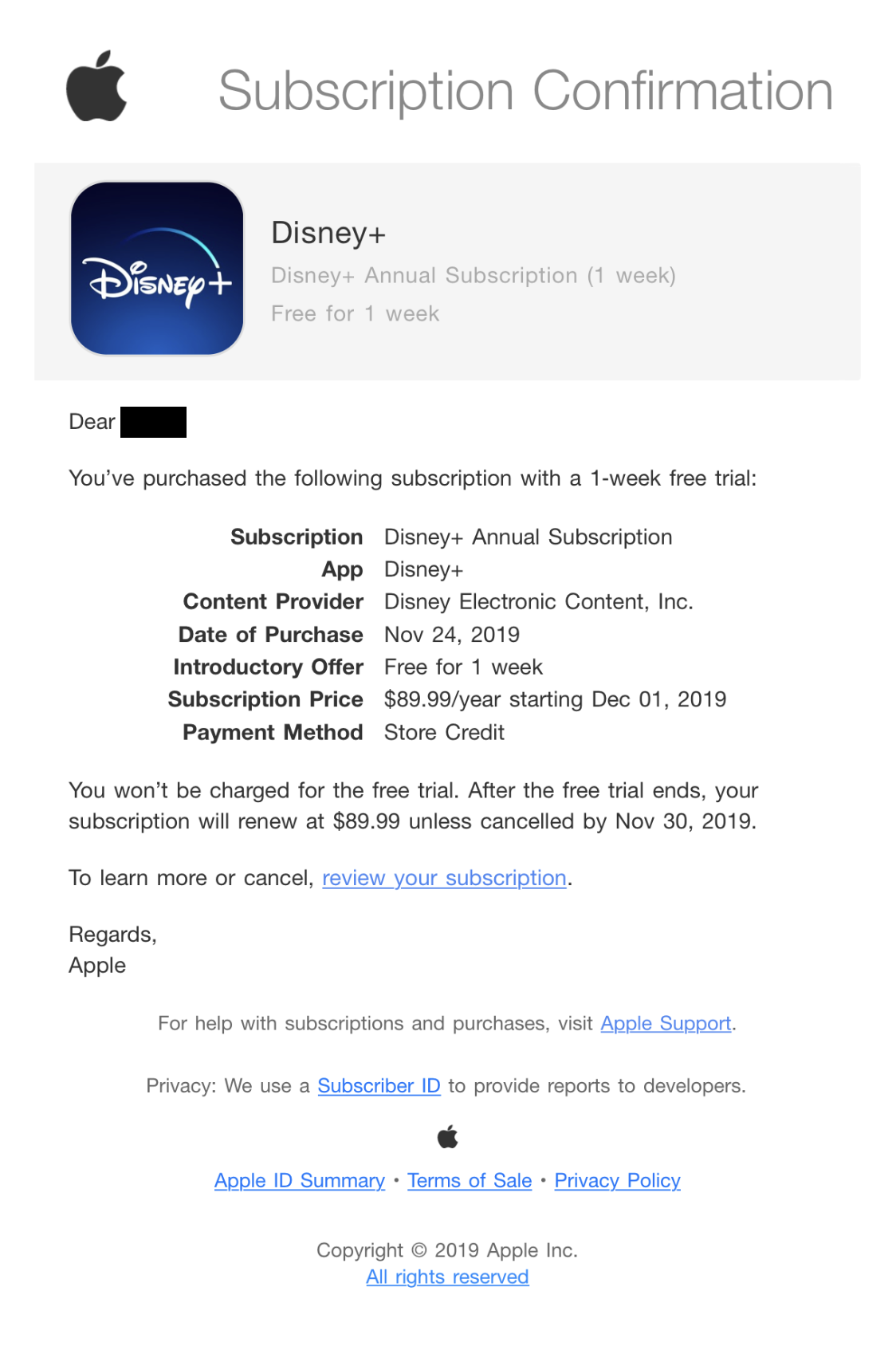 That is pretty much all there is too it.  If you want to check on your subscription, you can check your settings in:
Open Settings and tap your name at the top.
Choose Subscriptions.
Tap Disney+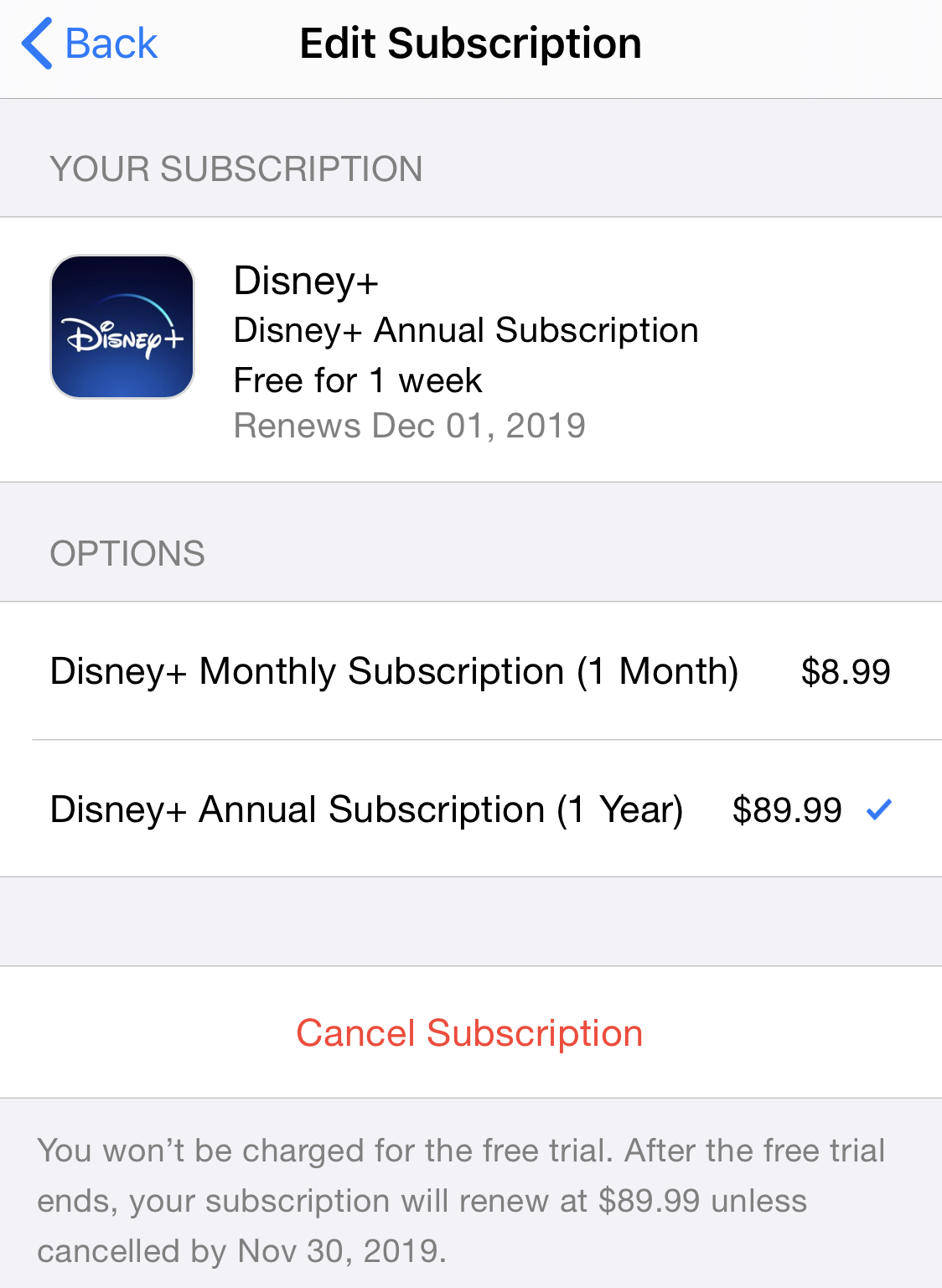 I'm looking forward to a re-visit of a Saturday Morning Cartoon marathon with X-men, Ducktales,  Chip and Dale's Rescue Rangers and Darkwing Duck.
Anyways that's it for me.  I'll be catching up on the Mandalorian tonight (I have heard good things) and I'll see you all tomorrow with all the sales!
Happy Shopping!